Construction News
Thursday, October 26, 2017
BREC to Celebrate the Completion of Renovations at Gus Young Park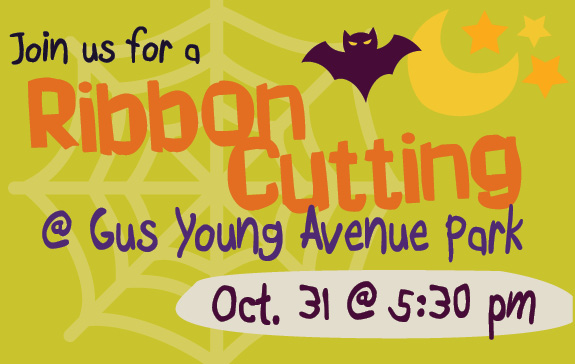 Join BREC on Tuesday, October 31 for a ribbon cutting ceremony to celebrate the recently completed improvements and construction of the Gus Young Park Recreation Center located at 4200 Gus Young Avenue in Baton Rouge. The ceremony will begin at 5:30 p.m., with Halloween festivities and BREC-A-Boo to directly follow at 6:00 p.m.
New features of the recreation center include heat and air conditioning, storefront windows, scoreboard, gym doors, bleachers and new flooring and roofing. Totaling 1,348 square feet, a new addition to the facility includes an office, side room for programming and two new storage closets. BREC has also updated features including exterior lighting, building entrance, restrooms, stage, stage entrance and food prep areas. Additionally, the center's lobby has been updated with new gaming stations and BREC TV showing the current programs BREC has to offer.
Gus Young is one of six heavily used neighborhood parks to receive major upgrades to its recreation center in the past year. Construction at Jefferson Highway, Baker and Antioch Parks has also been completed with improvements to the centers at Lovett and Church Street awaiting FEMA approval for the start of construction since both were damaged during the Historic Flood of 2016. The recreation center at Forest Community Park is also currently under construction with those at Anna T. Jordan and Highland Road Community Parks recently celebrating expansion and improvements including air conditioning.
The renovations and expansion of the recreation center at Gus Young have been made possible through BREC's Planning and Engineering Department along with design and contracting from Jerry M. Campbell and Associates, AST Engineers, Fox-Nesbit Engineering, and JReed Constructors.
To celebrate Halloween festivities, the public is invited to a ribbon cutting, followed by tours of the new recreation center and the opening of the Children's Village with carnival games, crafts, photo booth, costume contest and much more! Beginning at 6:30 p.m., BREC's final BREC-A-Boo of the season will take place, with the Haunted House opening at 7:00 p.m. This event is in collaboration with, and sponsored by, State Representative C. Denise Marcelle, the MLK Center and Councilman LaMont Cole.
For more information on this event, contact BREC's Volunteer and Special Events Coordinator Ashlyn Lambert at 225-272-9200 ext. 470 or Ashlyn.Lambert@brec.org