Interactive Recreation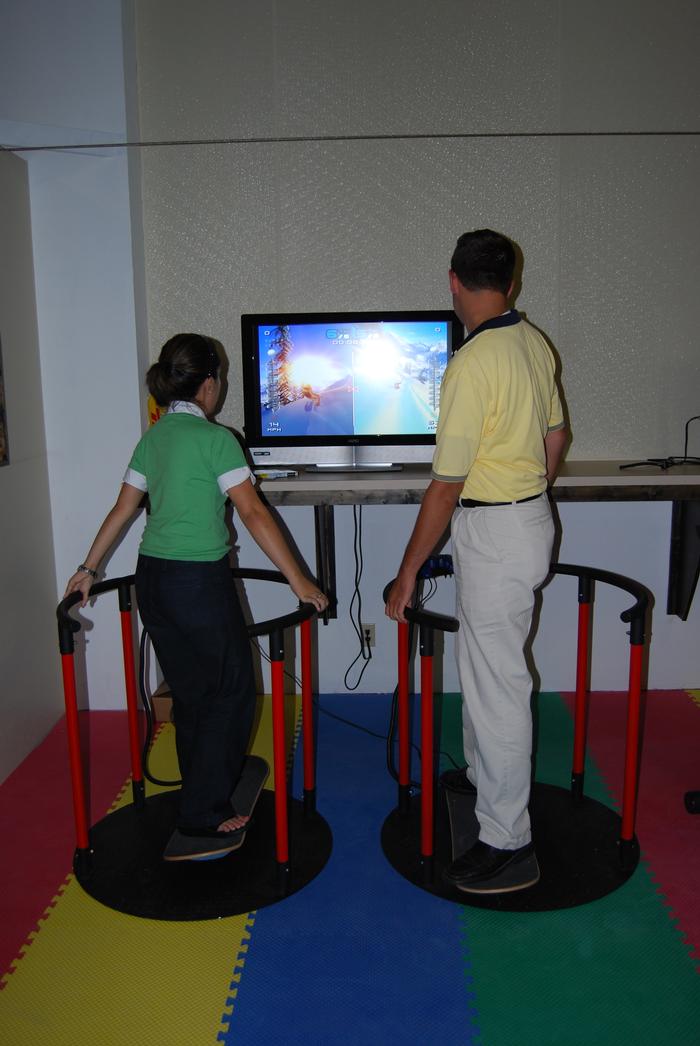 About BREC's Interactive Warehouse
The Interactive Warehouse is the newest package of fun for everyone in the Baton Rouge area. Who knew working out could be so much fun?
Enjoy the latest recreation equipment for physical activity called "Exergaming." Exergaming is combining video games with physical activity. The Interactive Warehouse has Dance Dance Revolution, WII Sports and WII Fit, along with some traditional games including fooseball, air hockey, table tennis and basketball. Come check out this new facility!
Hours of Operation
Open for rentals only


Available for Party Rentals
$12/person, minimum of 10 people, room rental for two hours, $40 each additional hour.
Rental price includes: tables, chairs, and access to all recreation equipment, such as 2 Spacewalks, Air Hockey Tables, Wii Interactive games and more.
For more information, call 225-388-3004.
Related Links