Basketball
All managers/coaches must take the SPORTSMANSHIP class. (NFHS Sportsmanship Course)
Football manager/coaches mush also complete the concussion training.
Submit completion certificate(s) with registration.
Youth Basketball
BREC YOUTH BASKETBALL LEAGUE
The BREC Youth Basketball League is the premier youth basketball program for the development of boys and girls in Baton Rouge. The primary purpose of BREC Youth Basketball League is to provide a platform for the youth of East Baron Rouge parish and surrounding areas to achieve excellence in the sport of basketball. LHSAA / AAU Playing Rules.
Ages: 6U, 8U, 10U, 12U, 14U
VARIOUS BREC PARKS
Game Times: Saturday: 9 a.m.-2 p.m. / Sunday 1-6 p.m.
$200 per team
Registration Deadline: Jan. 8
Contact Brett Weinberger at bweinberger@brec.org or 225-273-6402.
BREC'S SPORTS ACADEMY & LESTER ROBERTS YOUTH WINTER LEAGUE
SPORTS ACADEMY
Jan. 27-March 10
Saturday, 9 a.m.-3 p.m.
Ages: 8U + 10U + 12U + 14U
Team Registration: $100
Registration Deadline: Jan. 8
Contact Eddie Robinson at (225) 344-9688 or erobinson@brec.org
Adult Basketball
Adult Men's Basketball - Winter
Join an adult basketball league with BREC. No experience necessary. Play with friends and challenge yourself to stay active with the BREC Athletics.
MCKINLEY MIDDLE + TOYOTA SPORTSPLEX
Jan. 10- March 8
Monday-Thursday, 6:30-10 p.m.
Ages: 18+
$285 per team
Registration Deadline: Jan. 2
Contact DeVeta Webb at 225-273-6403 or DeVeta.Webb@brec.org
Adult Men's Basketball - Spring
Join an adult basketball league with BREC. No experience necessary. Play with friends and challenge yourself to stay active with the BREC Athletics.
MCKINLEY MIDDLE + TOYOTA SPORTSPLEX
March 26-June 11
Monday-Thursday, 6:30-10 p.m.
Ages: 18+
$285 per team
Registration Deadline: March 17
Contact DeVeta Webb at 225-273-6403 or DeVeta.Webb@brec.org
Download Team Registration Form Here
Basketball Courts
BREC operates and maintains 34 indoor basketball courts at recreation centers located throughout the parish as well as hundreds of outdoor courts in neighborhood parks across the area. The following is a list of Recreation Center with Indoor Basketball Courts and the phone numbers to reserve a court:
| | | | | |
| --- | --- | --- | --- | --- |
| Baker | 778-0779 | | Bickham | 774-9513 |
| Church | 654-9861 | | Hooper | 357-7903 |
| Lovett Road | 261-0126 | | Maplewood | 357-7357 |
| Plank Road | 654-8401 | | Reames Road | 654-8190 |
| Blueberry | 925-5998 | | Howell | 357-5374 |
| North Street | 383-0563 | | Sports Academy | 344-9688 |
| Antioch | 752-8316 | | Cedar Ridge | 751-2563 |
| Flannery Road | 272-4615 | | Forest Park | 752-1853 |
| Kathy Drive | 275-9819 | | Alsen | 774-8078 |
| Anna T. Jordan | 775-1707 | | Cadillac Street | 355-3505 |
| Expressway | 343-7110 | | Gus Young | 926-5848 |
| Kerr Warren | 356-5118 | | Longfellow | 357-2760 |
| Mills Avenue | 778-1288 | | Monte Sano | 357-9989 |
| North Baton Rouge | 775-6815 | | City Park | 343-0461 |
| Elvin Drive | 766-8616 | | Farr Park | 766-8616 |
| Highland Road | 767-4003 | | Tom "Pete" Purvis | 923-2720 |
| Hamilton | 272-1917 | | | |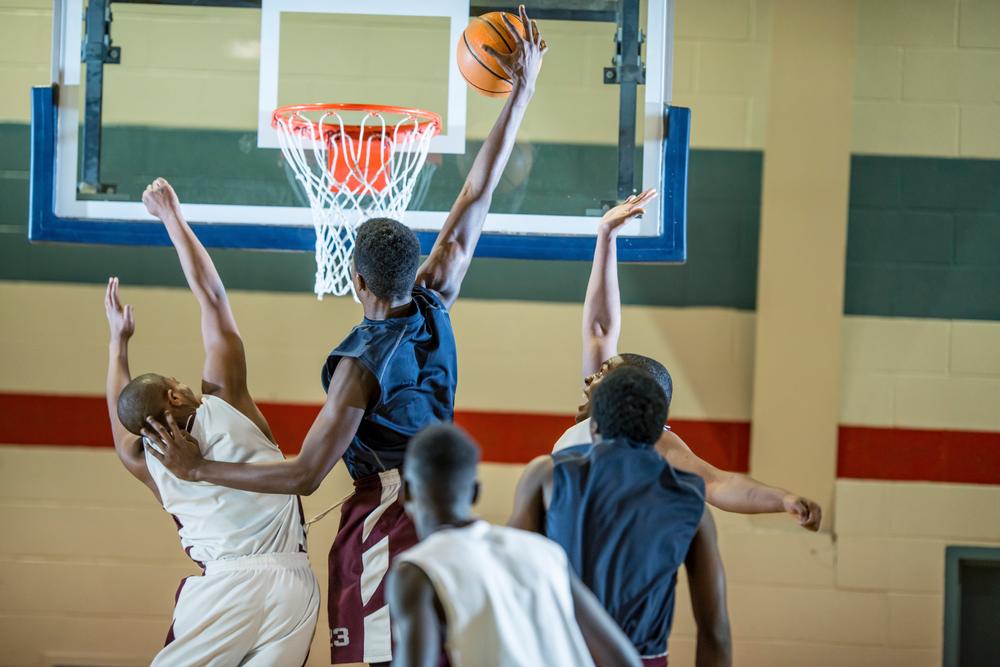 Related Links