Novel Coronavirus (COVID-19) - 2020
As the situation with the Coronavirus is rapidly evolving, BREC leadership is in communication with state and city leaders and staff members at all BREC sites are cleaning hard surfaces regularly, providing soap and hand sanitizer and following best practices to keep our visitors safe. Please use the links on this page for the latest updates from the Louisiana Department of Health, City-Parish and CDC. We will post updates as new information becomes available including any cancellations of programs or events should that become necessary. In the meantime, we urge you to take the following steps to prevent the spread of all respiratory illnesses:
Washing hands with soap and water for at least 20 seconds. Use an alcohol-based hand sanitizer if soap and water are not available.
Cover your mouth and nose with a tissue or your sleeve (not your hands) when coughing or sneezing.
Avoid touching your eyes, nose or mouth with unwashed hands.
Avoid close contact with people who are sick.
Stay home when you are sick.
Get a flu shot, it's not too late. During this time of year, respiratory illnesses are most likely due to infection with influenza or viruses that cause the common cold.
Download the CDC Stop the Spread of Germs Sheet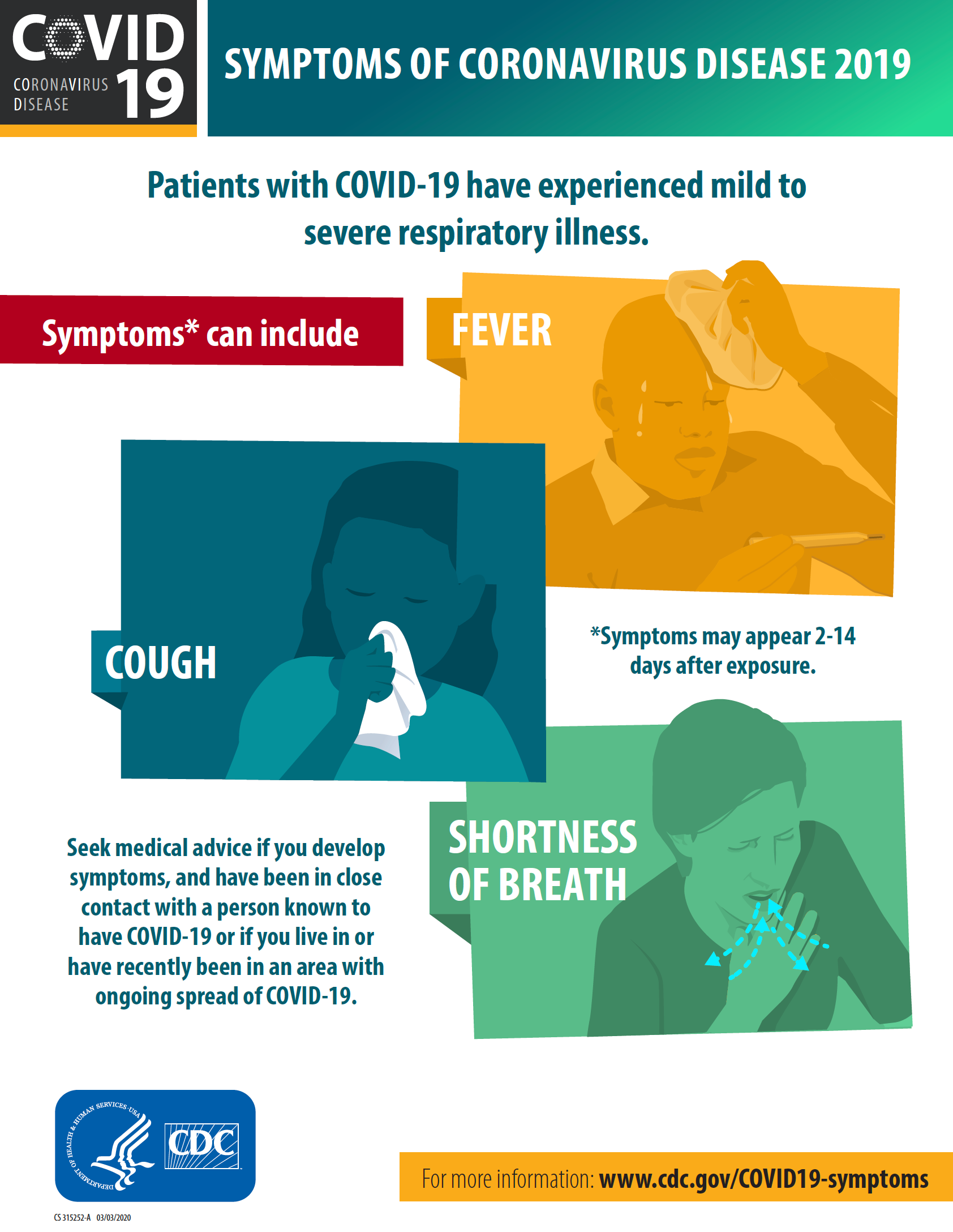 Closures, Cancellations, Postponement, and Suspensions
With the health and safety of the community top priority and in accordance with federal, State and local officials recommendations to cancel large public and private events, the following events and programs have been canceled:
ADJUSTED HOURS

Beginning 4/6/20, Cohn Arboretum will be open 6:30 a.m.- 3 p.m.

POSTPONED

Opening dates for Liberty Lagoon, pools, splash pads, and aquatics-related reservations & registrations

SUSPENDED

normal Community Park hours. All Community Parks will now close at dusk.

CLOSED

Playgrounds, dog parks and public restrooms

CLOSED

All public serving indoor facilities including the Baton Rouge Zoo, Bluebonnet Swamp Nature Center.

SUSPENDED

all organized programming and events until further notice

POSTPONED

Summer Camp Registration - New Date TBD

SUSPENDED

All BREC athletic league play & practices until further notice
Play It Safe: Phase 1 Reopening Plan
Dear EBR Parish Community,
We are doing our best to navigate our way through an unprecedented health pandemic and every decision we make is with the health of the community in mind. That includes a difficult balance of helping reduce the spread of the virus in the community by limiting access to facilities and programs we offer while also providing services that contribute to the overall physical and mental health of the community as reflected in the first stage of our reopening plan.
While green spaces and trails never closed, the rest of our system will open in a gradual progression as recommended by federal, state and local public officials and mirrors both the federal and state phased approach to reopening the country and state for the safety of our staff as well as our visitors.
No one wants to offer as many opportunities to the community as we do, and one day we will be back offering the many opportunities we offered prior to the pandemic. We plan to get there gradually and in as safe a manner as possible. To that end, you will see signage in parks reminding you to wear a mask, practice physical distancing and using hand sanitizer, allow your temperature to be taken before entering buildings, remaining home when you are sick and respecting the closures that remain in place.
Thank you for your continued support of BREC. Please stay safe while you enjoy your park system.
Thank you,
Corey K. Wilson
Parks are essential to equitably support the physical and mental health of the East Baton Rouge Parish community. In a recent survey of 1,000 US residents during the COVID-19 pandemic, the National Recreation and Parks Association (NRPA) found that:
83% of adults find exercising at local parks, trails and open spaces essential to maintaining their mental and physical health during the pandemic,
59% of respondents said that it is very or extremely essential to exercise in parks and green spaces to relieve stress and remain healthy during the crisis.
In addition, Louisiana Governor John Bel Edwards' Stay at Home Order declared that "engaging in outdoor activity, provided individuals maintain a distance of six feet from one another" is an essential activity among other activities deemed essential, such as obtaining food and medicine. As such, BREC has an obligation to provide essential activities to the citizens of East Baton Rouge Parish where it deems safe to do so.
BREC has developed a detailed reopening plan which takes a phased approach. The factors driving each phase of reopening include:
Maintain the health and safety of the community and staff, and protect vulnerable populations.
Continue to offer BREC's public services to citizens where compliance with CDC, state, and local guidelines can be achieved.
All BREC departments and facilities are prepared to adjust, including returning to a remote work environment and closing features and facilities as changes in the situation may necessitate.
PUBLIC ACCESS + PROGRAMMING:
Only facilities able to comply with CDC, state, and local guidelines will be opened to the public with modified operations in accordance with those guidelines.
Signs promoting physical distancing and hygiene placed throughout the park system to remind and encourage the public.
Cash transactions are discouraged.
STAFF + PUBLIC SAFETY:
Employees are required to practice good hygiene (washing hands regularly, wearing PPE, etc.); maintain physical distance from others; and selfquarantine if showing symptoms.
Where possible and feasible, teleworking is encouraged.
Where applicable and possible, employees will return to work in phases.
Managers are strongly encouraged to consider special accommodations for personnel who are members of vulnerable populations.
Meetings with the public should be held remotely using technology.
All employees are encouraged to have work-related discussions via remote mediums where possible.
Employees are required to wear masks or cloth face coverings when being near or interacting with others.
FACILITIES + SANITATION:
Limit capacity to 25% allowing for physical distancing in all facilities for phase one.
Common areas where people are likely to congregate and interact will be closed to encourage physical distancing.
Anyone entering a building will be required to wear a cloth face covering, especially when interacting with others (exceptions permitted for employees behind transparent barriers).
Everyone entering an indoor facility must have their temperature taken. Anyone with a fever, as defined by the CDC, will not be permitted into a building.
Prior to entrance indoors, all employees must complete and comply with a COVID-19 questionnaire.
Gatherings of 10 or more in confined areas are prohibited.
Sanitation protocols have been developed in accordance with the CDC's Reopening Guidance for Cleaning and Disinfecting Public Spaces, Workplaces, Businesses, Schools, and Homes published April 28, 2020, and departments will comply with protocols specific to their areas. Janitorial services and cleaning of frequently touched surfaces will be increased.
Hand sanitizer has been and will continue to be placed throughout the park system and facilities for public use
COMMUNITY HEALTH PROMOTION + PARTNERSHIPS:
A call for partnerships will be issued for BREC to seek opportunities within the community to partner and continue to established partnerships with non-profit and private organizations and other governmental agencies to leverage resources for the benefit of community health.
Park Rangers will continue assisting with the enforcement of physical distancing and gathering sizes throughout parks.
Virtual offerings to patrons are being increased.
Physical activity challenges and initiatives are continuing to be conducted to keep people active.
Parkside Pickup vending opportunities will continue to be offered to local food vendors.
Collaborative programming with other local providers will continue.
The "Play It Safe" and other campaigns promoting CDC guidelines and physical distancing will continue.
Community health contributions and initiatives by community partners will continue to be promoted.
Facility
Status
Parks, Trails, Walking Paths, Green Space, Skate Parks (including Airline Fairgrounds, Zachary Community Park Event Area, Highland Road Great Lawn)
Open with modifications (CDC guidelines must be followed); no grounds or facility rentals offered
Zoo
Open with modifications at 25% capacity
Golf Courses
Open with modifications
Tennis Centers
Open with modifications
Public Restrooms in Parks
Open in community parks only (cleaning multiple times per day)
Dog Parks
Generally open with modifications, some exceptions
Recreation Centers
Open in community parks with modifications
(CDC guidelines must be followed); free play not available
Administration Building
By appointment only
Theatres, Nature Centers, Museums and Other Indoor Leisure Spaces such as the Zoo Education Building
Varies, depending on ability to modify
Independence Theater
Closed
Magnolia Mound
Open with modification at 25% capacity; no indoor activities or organized tours
Bluebonnet Swamp Nature Center Trails
open with modified hours, nature & education buildings closed to the public
Neighborhood Practice Fields
Open for individual or same household activities; no team activities or groups larger than 10 (CDC guidelines must be followed)
Fitness Centers
Closed
Outdoor Fitness Equipment
Closed
Aquatics (Pools, Splash Pads, Liberty Lagoon)
Closed
Large Outdoor Venues
Generally closed
Burbank Soccer Complex
Closed
Central Sports Complex
Closed
Oak Villa Sports Complex
Closed
Memorial Stadium
Closed
Memorial Sports Complex
Closed
Goldsby Field
Closed
Olympia Stadium
Closed
Playgrounds + Other Similar Park Features
Closed
Pavilions
Closed
Highland Road Observatory
Buildings closed; grounds open
Farr Park Equestrian Center
Generally closed with exceptions
| Programs + Events | Status |
| --- | --- |
| Camps + Similar Group Programs Camps | tentatively scheduled to start in June |
| Team + Contact Sports (Baseball, Football, Basketball, Soccer, Lacrosse) | None |
| Non-Contact Sports (such as Tennis + Archery) | Generally allowed with modifications |
| Community Events | None |
| Senior Programs | None |
Know the facts about coronavirus disease 2019 (COVID-19) and help stop the spread of rumors.
Diseases can make anyone sick regardless of their race or ethnicity.
Some people are at increased risk of getting COVID-19.
Someone who has completed quarantine or has been released from isolation does not pose a risk of infection to other people.
You can help stop COVID-19 by knowing the signs and symptoms: Fever, Cough, Shortness of breath
There are simple things you can do to help keep yourself and others healthy.
Download the CDC COVID-19 Fact Sheet
Important Links Related to Novel Coronavirus (COVID-19)
Louisiana Department of Health
City-Parish of East Baton Rouge