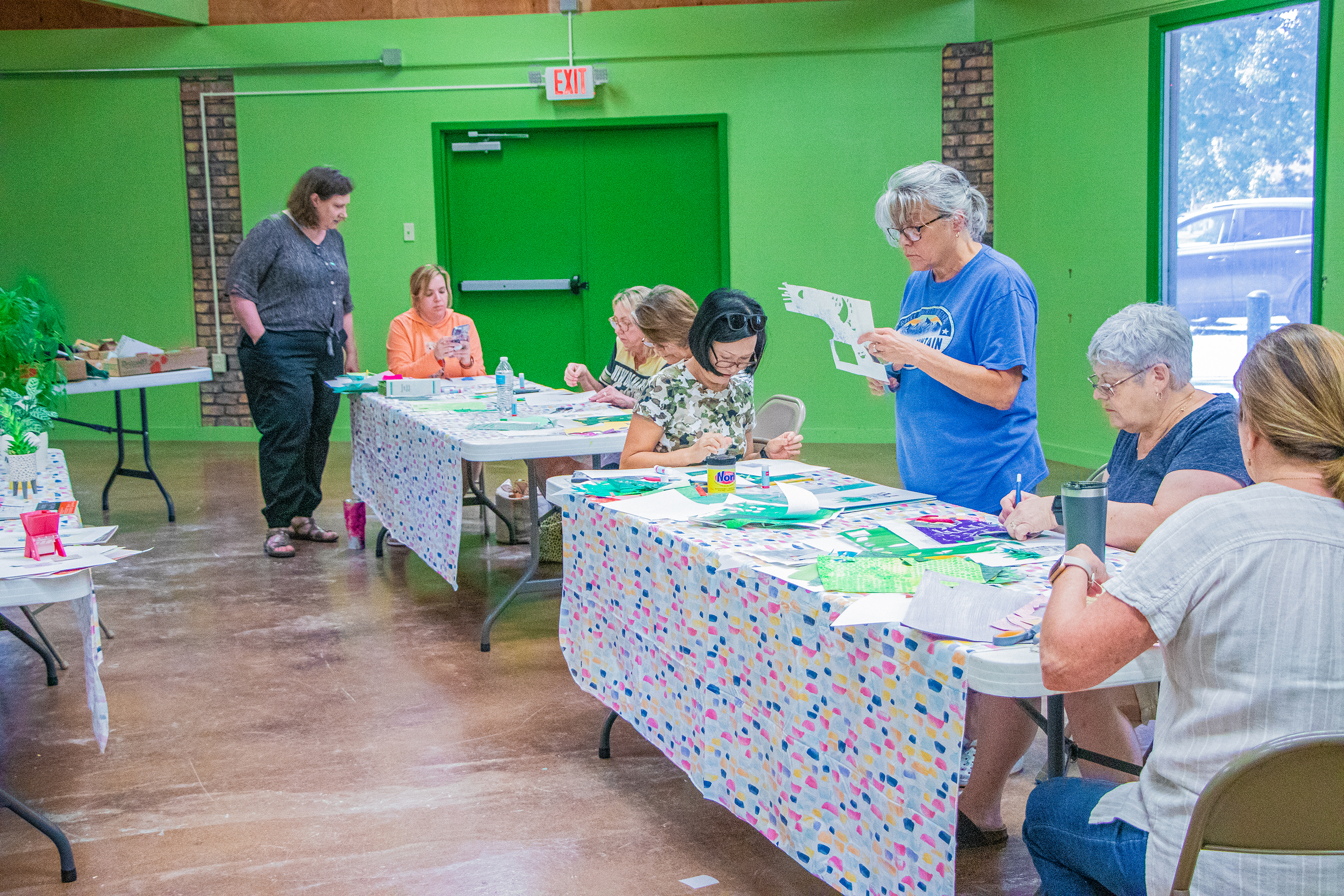 Event

Art UnWined - Baringer
Event Date and Time Information
Date and Time
Event Details:
Description
Tired of the same ol' trace, paint and drink?! If so, then check out BREC's fun and creative grown-up time outs. This fall we are mixing it up with different classes and times so there is something for everyone! Each of the classes are designed to encourage and inspire while enjoying beverages and nibbles. Classes are taught by professional artist and illustrator, Holly Stone-Barker. All art supplies, nibbles and adult (or not) beverages included. Great for friend get-togethers, bridal parties, corporate team building or just making new friends! Private ART UnWINEd bookings are also available. Must be 21 to join the fun.

BARINGER ART CENTER
Sept. 13: Planting Paper (collage)
Join us for an evening of "cutting up" and creating green masterpieces through the art of collage. Participants will design and print their own paper to cut and assemble into potted pieces of art! Wine and hors d'oeuvres will be served.

Oct. 26: Signature Stamps (carving + stamp making)
In this Art UnWined, participants will sketch and then carve their own design into a stamp that can be used for print-making, painting, collage or to leave their mark wherever they would like! Wine and hors d'oeuvres will be served.
Health & Wellness:
Mental
Contact Information