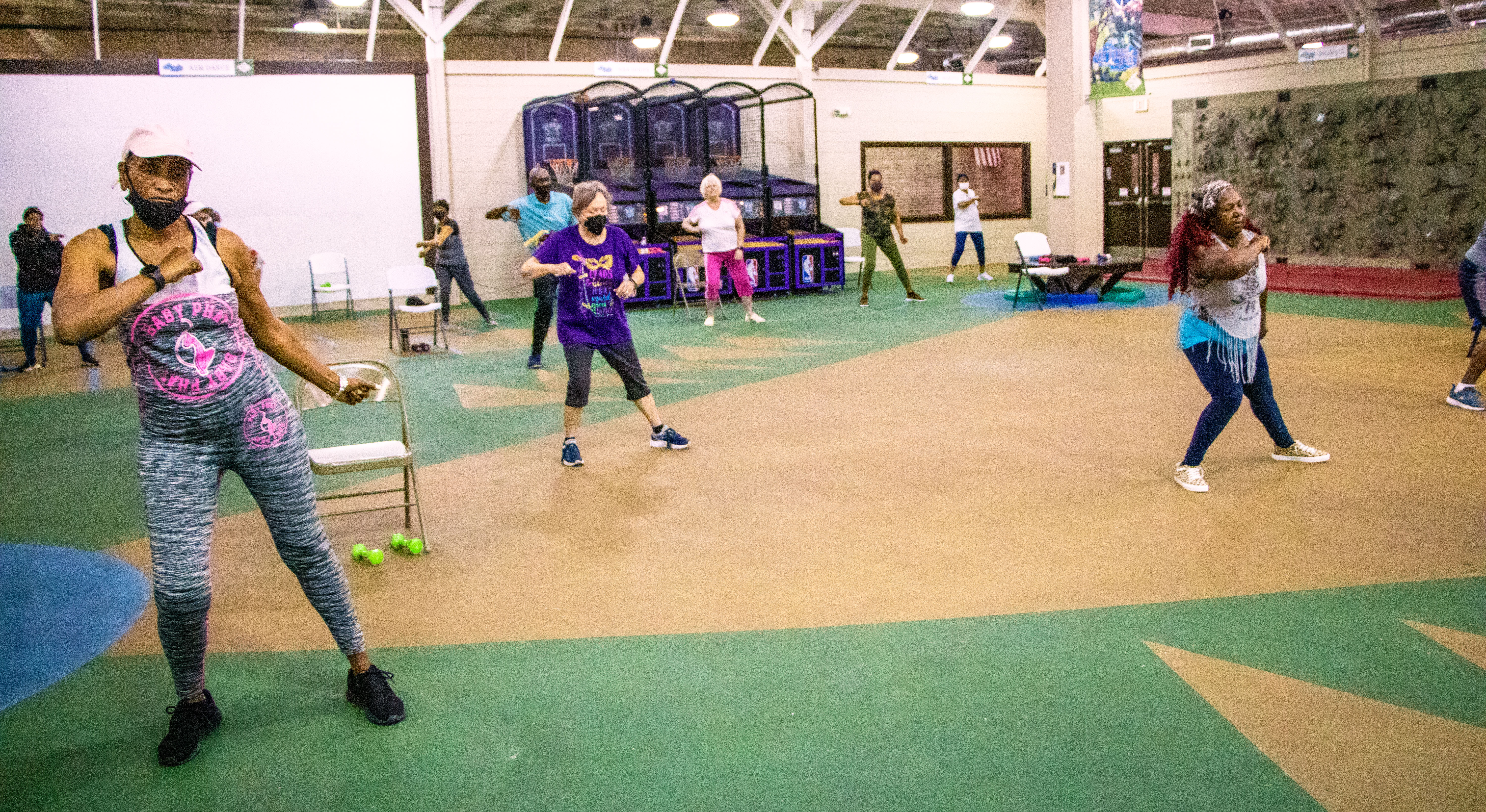 Event

Commit To Be Fit- N Sherwood Forest Community
Event Date and Time Information
Date and Time
Event Details:
Description
Participants will be taught a sequence of choreographed dance
steps while moving in lines or rows, facing the same direction
and executing the same steps at the same time. This is a
wonderful way to workout and get your heart rate up while
perfecting your dance moves too!

Monday-Friday / 9:30-10:30 a.m.
Health & Wellness:
Physical
Contact Information