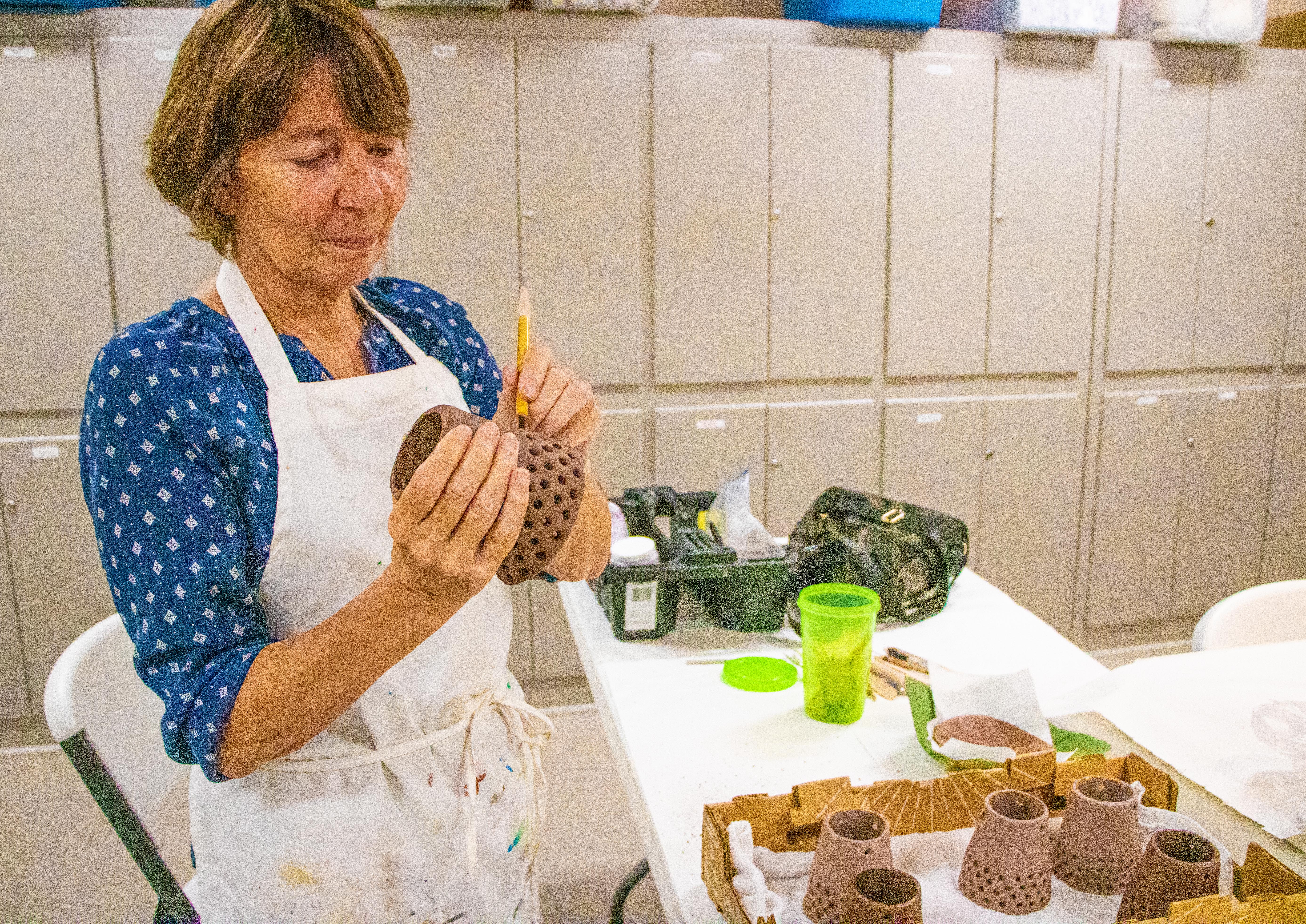 Event

Warmth of the Earth Pottery
Event Date and Time Information
Date and Time
Event Details:
Description
Use your hands to get creative while shaping and molding clay
into beautiful pieces of artwork. Basic pottery techniques are
introduced where participants will be allowed to create, paint,
and glaze their individual pieces. The finished product will then
be fired by the instructor.

Monday + Wednesday + Friday / 9:30-11 a.m.
Contact Information