News
Wednesday, September 25, 2019
BREC Receives Sixth National Accreditation, Brings Home Gold Medal Finalist Plaque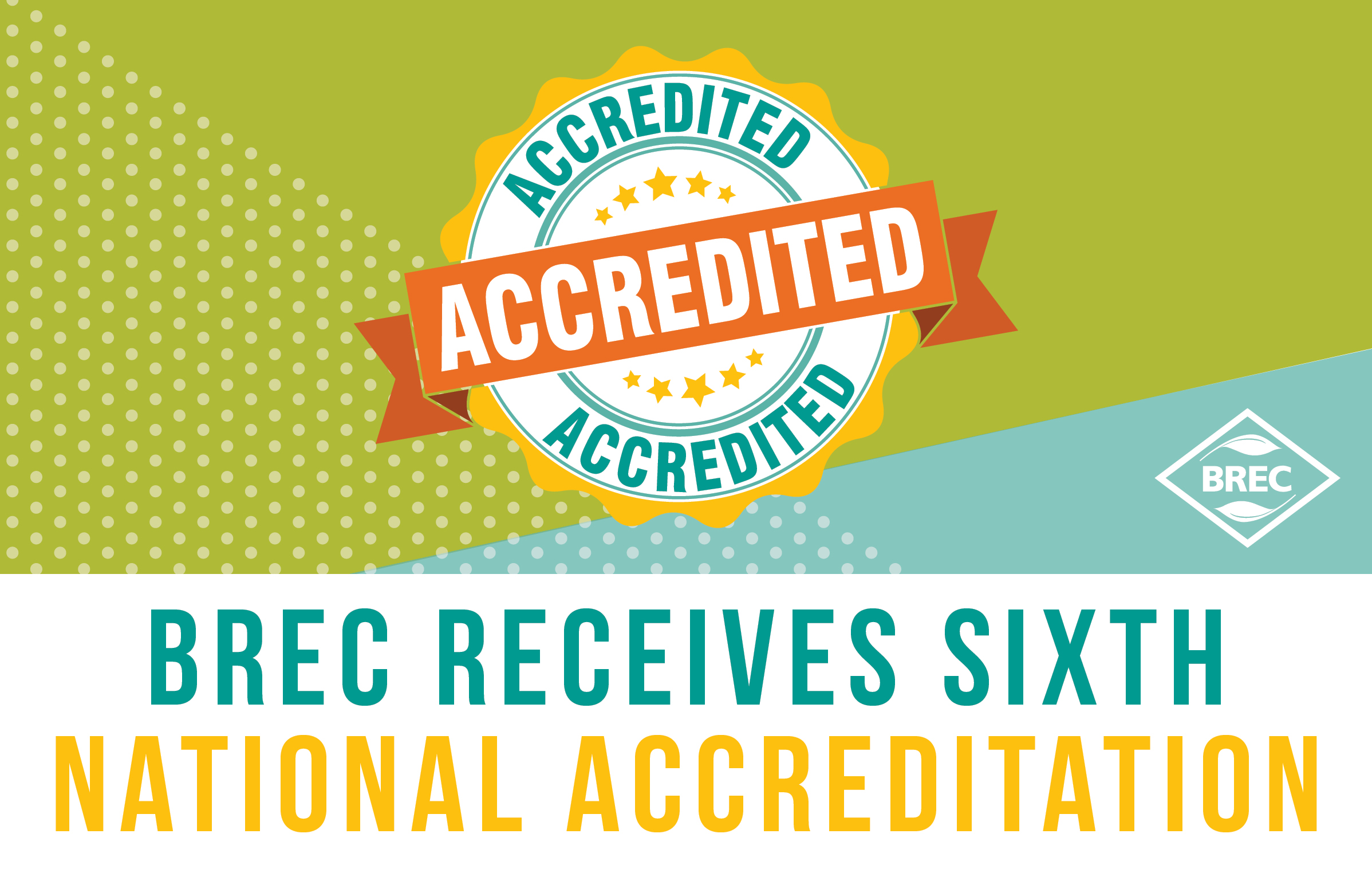 The Recreation and Park Commission for the Parish of East Baton Rouge (BREC) will be honored tonight for again earning accreditation from the Commission for Accreditation of Park and Recreation Agencies (CAPRA). This distinguished accomplishment will be recognized at the "Best of the Best" Awards Ceremony held in Baltimore, Maryland at the National Recreation and Park Association (NRPA) 2019 Congress and Exposition. In February of 1994, BREC was one of the first four agencies in the country to receive national accreditation from CAPRA. Currently, there are approximately 10,000 park and recreation agencies in the country and BREC is one of only 178 of them to hold national accreditation.
The process of accreditation occurs every five years and requires an extensive effort to demonstrate that the agency has adopted and implemented best practices in all phases of the organization. After completing the application process, the agency developed a detailed self-assessment report and then hosted a team of experienced park and recreation professionals who reviewed the materials, interviewed staff and community stakeholders and toured BREC facilities before making a recommendation for approval. CAPRA conducted a final review of the application, evidence of compliance and report from the visiting team before formally announcing the recognition.
"This honor is the result of continuous effort by the entire BREC staff to exemplify excellence in all areas of park and recreation management and our work with the community to make East Baton Rouge Parish a healthier, more vibrant place to live, work and play," said BREC Superintendent Corey Wilson. "It is a badge of honor to be one of the first park systems in the country to receive this designation and we are already putting the planning efforts in place to ensure that we earn a seventh national accreditation in 2024," said Wilson.
Accreditation standards are established by the national Commission and represent all areas of operation for parks and recreation departments. In 2019, national accreditation requires park and recreation agencies to respond to 151 standards representing elements of effective and efficient operations. To become accredited, agencies must fully meet 37 standards deemed fundamental to a quality agency and at least 103 of the remaining standards. BREC met 151 standards.
The Commission is comprised of representatives from the National Recreation and Park Association, the American Academy for Park and Recreation Administration, the National Association of County Park and Recreation Officials, the International City/County Managers Association, American Association for Physical Activity and Recreation, the Armed Forces Recreation Society, and the Council of State Executive Directors.
For more information on the requirements for accreditation visit: https://www.nrpa.org/certification/accreditation/.
BREC was also honored at the NRPA conference as one of the top large park systems in the country along with Chicago, Illinois, Mesa, Arizona and Fairfax, Virginia. BREC has won the prestigious award twice in its history and taken home the finalist plaque 16 times, including the past four years in a row. The Gold Medal recognizes excellence in park and recreation management.