News
Wednesday, February 3, 2021
BREC Celebrates Black History Month with Councilwoman Erika L. Green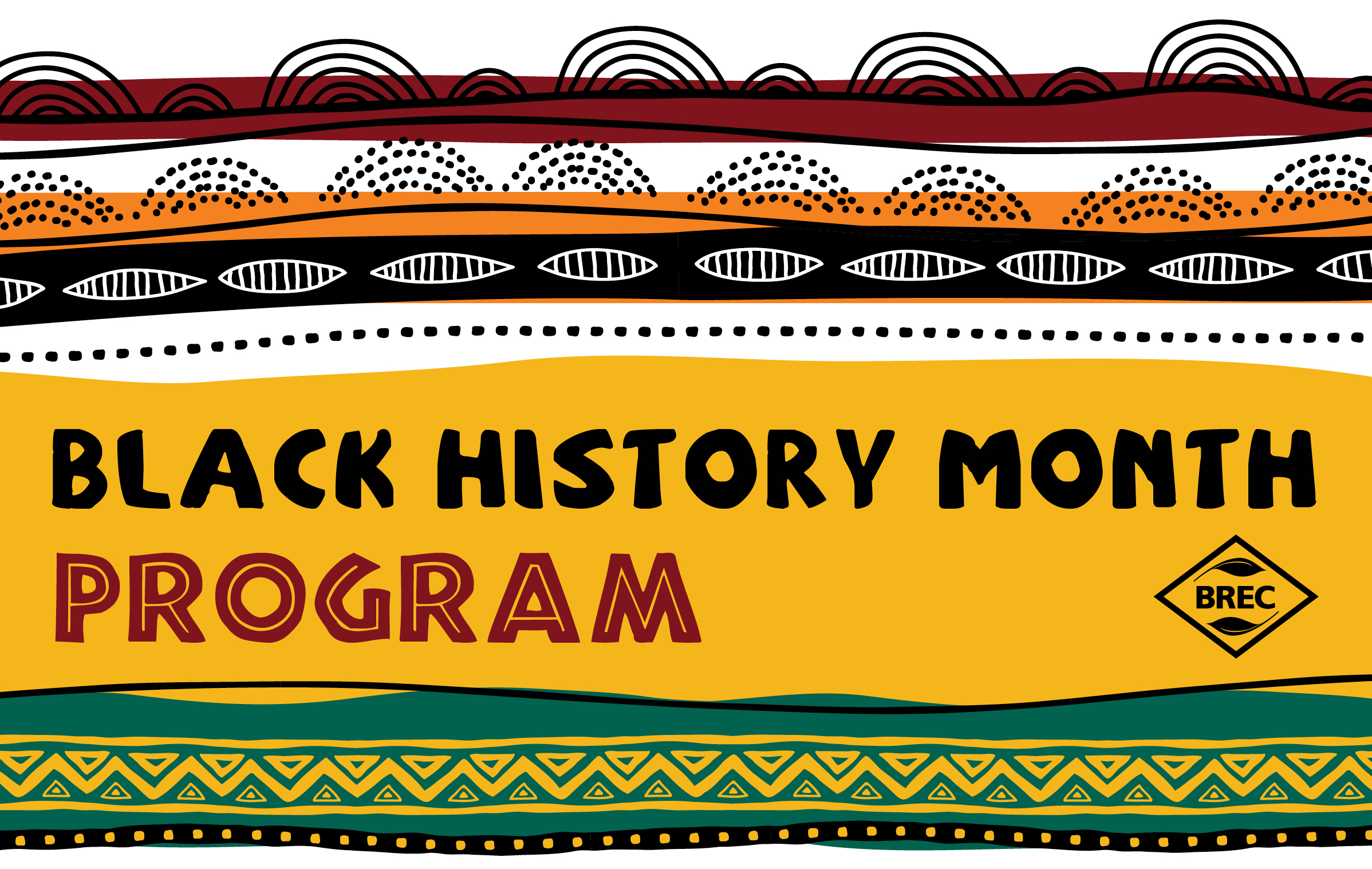 The Recreation and Park Commission for the Parish of East Baton Rouge (BREC) and Exxon Mobil in partnership with Councilwoman Erika L. Green will celebrate Black History Month in a two-part event on February 18 and February 20. The theme for this year is "Celebrating Black History: Honoring Past Pioneers and Present Heroes in Medicine". This event is free and open to the public.
This year, in light of Covid-19 restrictions, Part 1 will be a Virtual Program airing on Facebook and Channel 21. The program will include performances from Forest Heights Academy of Excellence, McKinley Middle Magnet School and Louisiana Leadership Institute Band.
This year's celebrations will curate artistic expression by celebrating African American medical professionals and frontline workers. We will honor Dr. Leon Kraft, Dr. Irene Evuleocha and Dr. Janet Cook for their relentless work in the medical field and being present-day heroes in the community. This event is also sponsored by Imagination Leads, City of Baton Rouge, and Bonton and Associates.
UPDATE: Part II of the Black History Month Celebration scheduled for February 20 will be postpned. Community members are still being asked to donate care packages which is extended to March 1. Care packages will be donated to Our Lady of the Lake COVID unit and Children's Hospital. Donations can be dropped off pre-event at City Hall, Charles R. Kelly Community Center, BREC and Exxon; and on February 20. See preferred donation list below.
The Black Art Exhibit will be displayed for the next two weeks at City Hall, BREC, and Exxon prior to being donated to our partners. The Exhibit recognizing Black Physicians in Medicine and were painted by local artists, Brandon Lewis and Josh White in partnership with Imagination Leads Nonprofit and Bonton And Associates.
Preferred Donations:
Journals
Adult Coloring pages and color pencils
Lotion
Magazines
Get Well cards from the community (in unsealed envelopes so we can vet them)
Warm socks
Phone chargers
Eye masks
Ear plugs
Lip balm
Essential oil diffusers
Essential oils (relaxation)
For more information, contact BREC at 225-272-9200 or recreationevents@brec.org or Councilwoman Erika Green's office at 225-389-4831 or tmerridy@brla.gov.