News
Friday, September 18, 2020
BREC Announces Modifications to COVID-19 Restrictions as State Enters Phase Three of Reopening Plan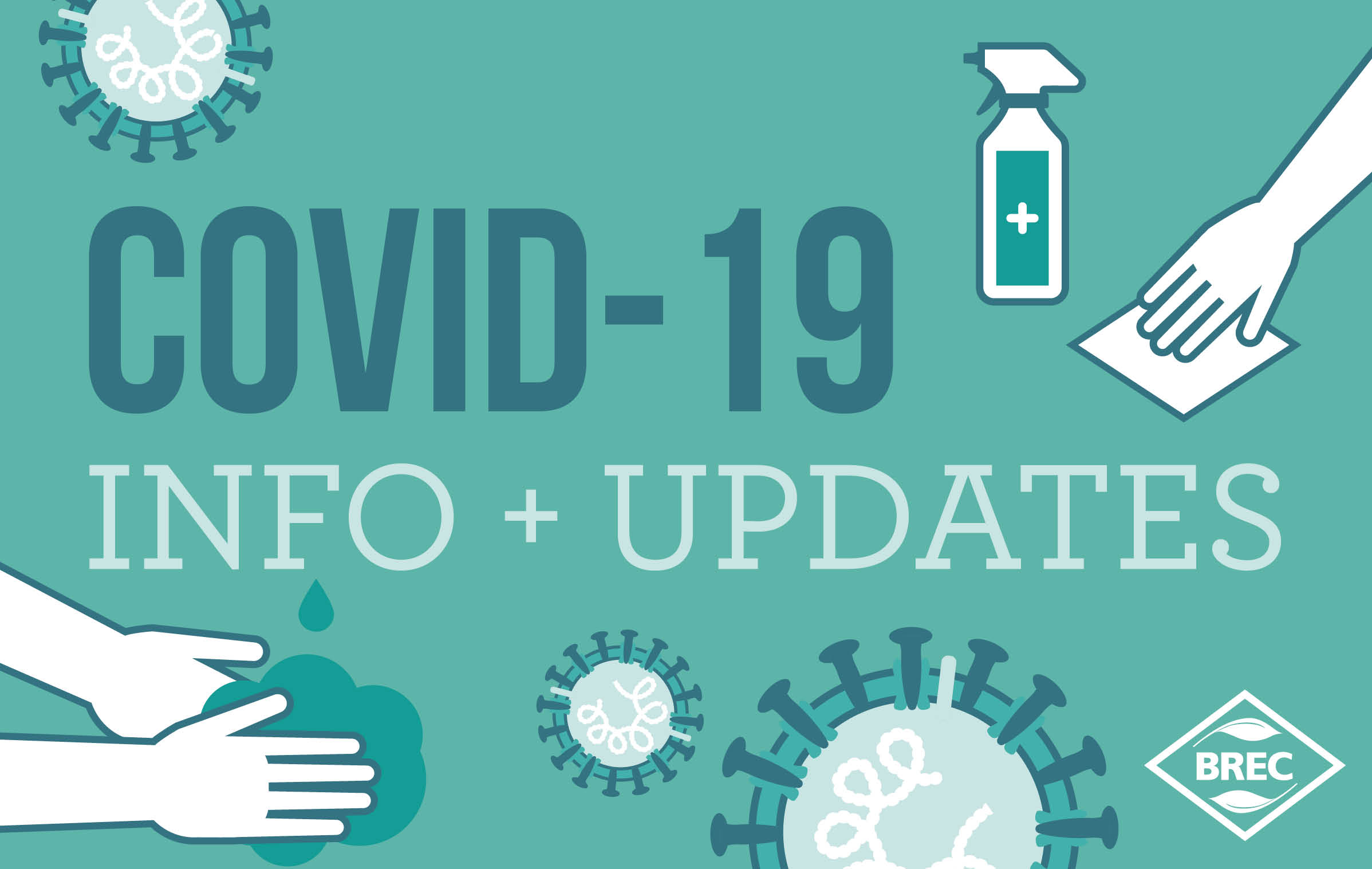 After the announcement by Louisiana Governor John Bel Edwards that Louisiana is now in phase three of its reopening plan, BREC is modifying COVID-19 restrictions put in place since the pandemic began in March. Effective immediately, dog parks will resume regular scheduled hours opening from sunrise to sunset
Beginning Monday, September 21 the following modifications will be in place:
Community Recreation Centers will open for information and scheduled programming
Rentals will be allowed inside the centers with capacity requirements based on size
Outdoor Basketball Courts are now open, backboards and rims being reinstalled
Volleyball nets are also being reinstalled
Pavilion Rentals will be allowed with capacity restrictions
Auxiliary Permits will resume for tents and grills but not inflatables
Special Event Permits will be allowed for private, outdoor events with capacity restrictions
Football stadiums will have 25% capacity restrictions
Splash Pads will remain under current operations until closure on October 25
Special interest facilities including Bluebonnet Swamp, Magnolia Mound, Farr Park Equestrian Center, Independence Park Theatre and the Highland Road Observatory will resume normal hours of operations with capacity restrictions in place for visitors and rentals
The Perkins Road Extreme Sports Park will resume normal hours of operation
Golf courses and the Baton Rouge Zoo will continue operating with no changes in current operations
Remaining closed: indoor playground, Interactive Playrooms, Zoo train, Liberty Lagoon (will not open this season)
Fitness Centers will open Tuesday, September 22 with capacity restrictions
"While we are grateful for the progress the community has made in getting to phase three of the state's reopening plan, we urge all of our park visitors to remain vigilant by following CDC guidelines to wear masks, observe social distancing and frequently wash their hands," said BREC Superintendent Corey K. Wilson. "Working together, we hope to be able to continue moving forward safely, serving as many people as possible and celebrating the complete reopening of our system," said Wilson.
For full details regarding the availability of BREC facilities during phase three, visit brec.org/COVID19.