Construction News
Wednesday, June 23, 2021
BREC to Celebrate the Completion of Forest Community Park's Recreation Center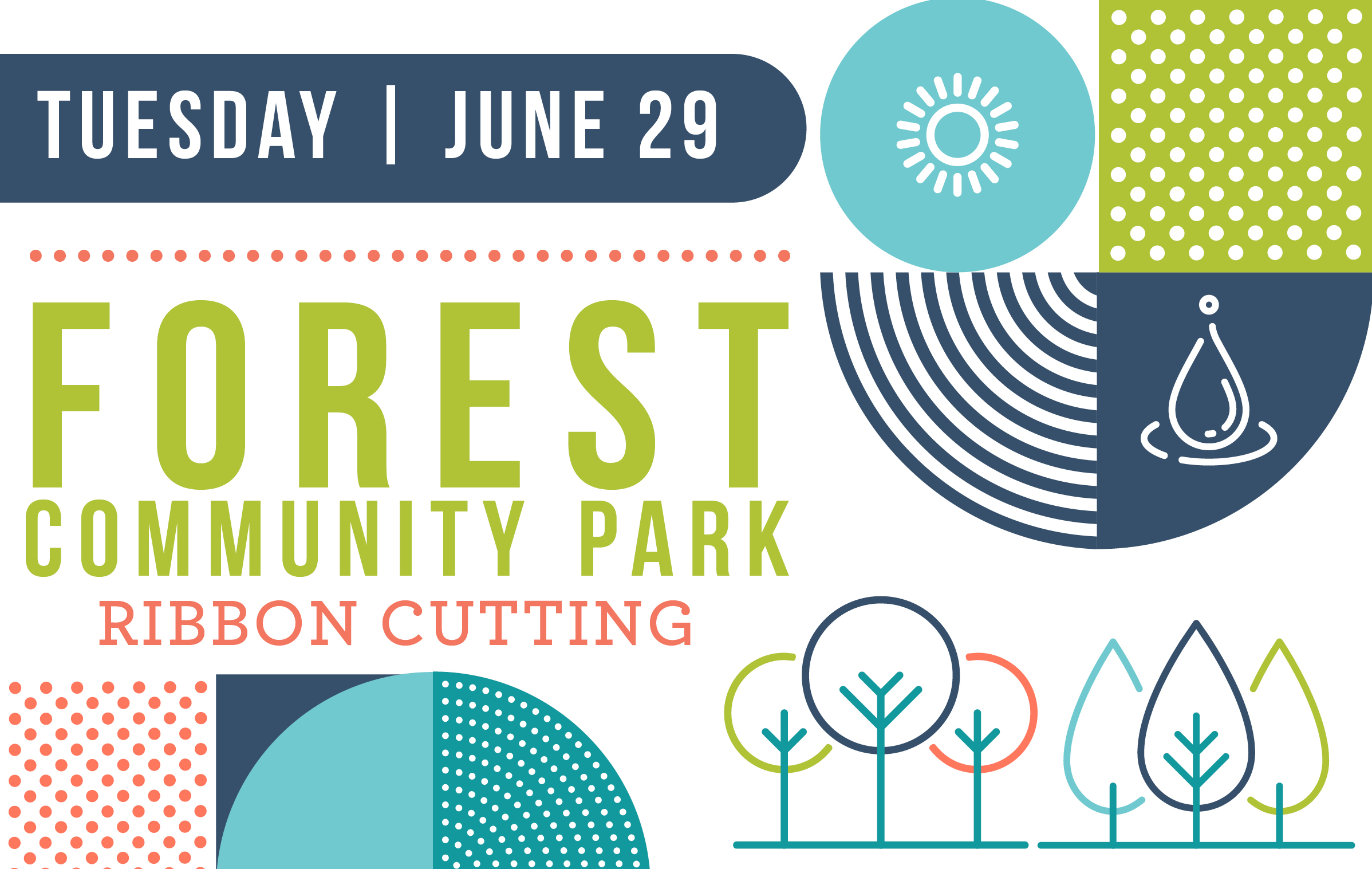 Join BREC on Tuesday, June 29th, for a ribbon cutting ceremony to celebrate the recently completed improvements of Forest Community Park's Recreation Center located at 13900 South Harrell Ferry Rd. in Baton Rouge. The ceremony will begin at 5 p.m. at the Forest Community Park's Recreation Center, with a warm welcome from BREC's Superintendent Corey K. Wilson, Councilwoman Amoroso, BREC commissioners, staff and other special guests. A celebratory splash pad dance party with music and refreshments will directly follow at 6 pm.
The Recreation Center at BREC's Forest Community Park has been redesigned and improved. The new center has been expanded with the addition of three new meeting rooms, storage rooms, and larger restrooms. New features include a new entry way and a rubber gym floor designed with lines for basketball, volleyball and pickleball players. An upgraded HVAC system has been installed in the gym and throughout the entire center for patrons' comfort while enjoying recreational experiences.
BREC's Forest Community Park features 1.6 miles of hiking trails that wind through oak, pine and poplar forests to provide a more immersive nature experience for park patrons. The trails are primitive featuring directional signage and bridge crossings over streams and waterways. The hiking trails lead out from the trailhead near the Forest Community Park's Recreation Center and playground. Patrons can expect additional boardwalks and bridges in the future which will allow access to the trail even in wet conditions.
Construction began in July of 2016, and the Forest Community Park Recreation Center was flooded shortly after in August 2016 during the great flood event in East Baton Rouge Parish. This not only caused delays in the original project, but also created additional construction projects that focused on addressing flood damage and repairs. Recreation Center flood improvements and updates were primarily funded through Imagine Your Parks 2 and with the aid of FEMA funds. These construction projects were completed in the fourth quarter of 2019 and Forest Community Park was given a soft opening. Now that some Covid precautions have been lifted, we would like to officially celebrate the facility with a traditional ribbon cutting ceremony.
BREC summer campers, their parents and patrons are invited to join us at the ribbon cutting, followed by snowballs, snacks and a splash pad dance party at the new and improved Forest Community Park Recreation Center and Playground.