News
Monday, October 28, 2019
BREC Celebrates Newly Renovated Magnolia Mound Hart House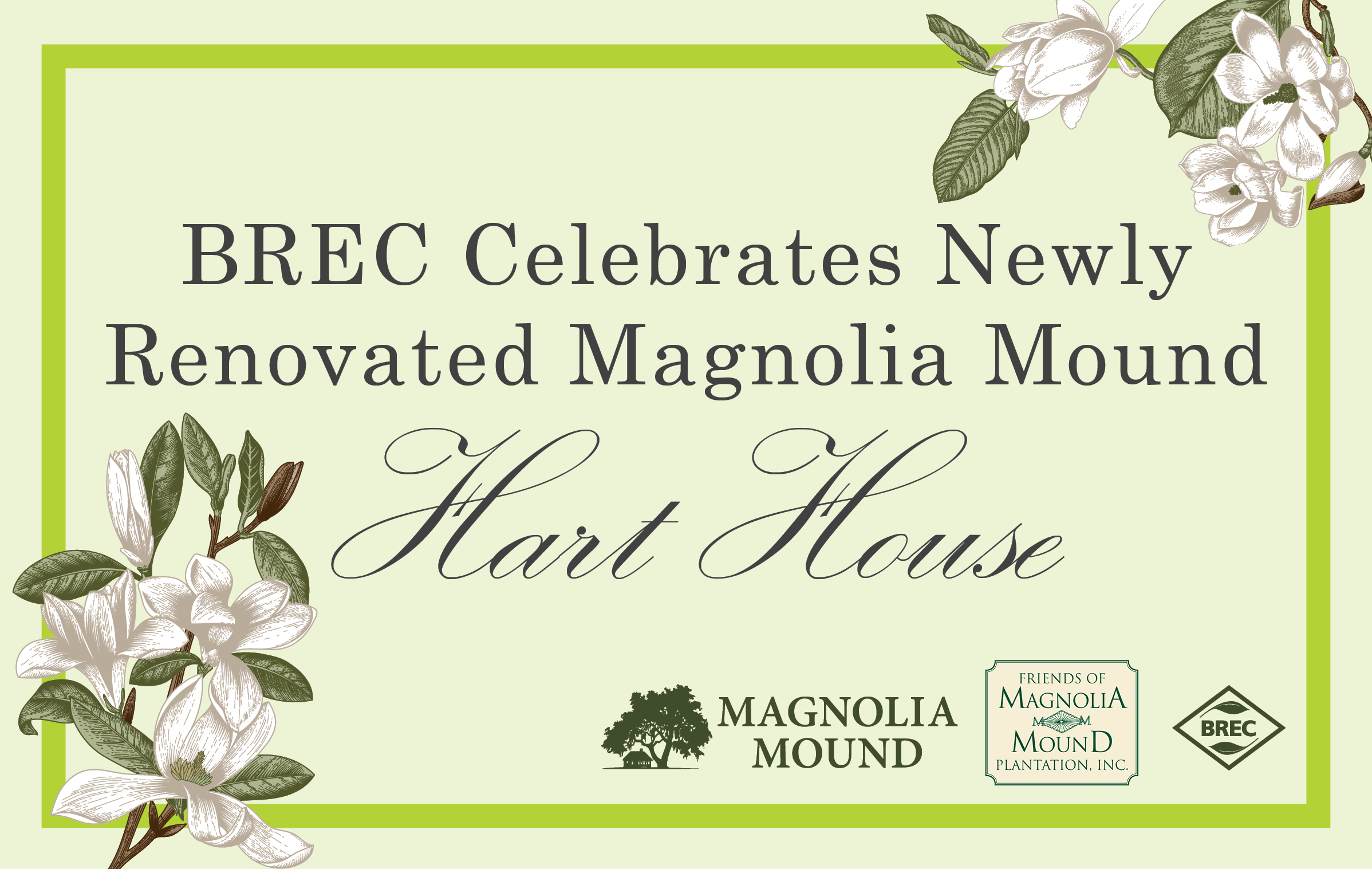 On Monday, Oct. 28, 2019, BREC hosted a ribbon cutting ceremony to celebrate the recently completed improvements and renovations of Magnolia Mound's Hart House located at 2161 Nicholson Dr. in Baton Rouge. The ceremony began at 2 p.m. with a warm welcome from BREC's Superintendent, local dignitaries, members of the Hart family, friends of Magnolia Mound, BREC Commission and other special guests. Refreshments and an open house directly followed at 3:00 p.m.
As a priority to BREC's inclusion initiative, the circa 1904 Hart House is now accessible to all patrons through the construction of an accessible ramp. Thanks to the updated renovations, this historic venue is now climate-controlled with new heating and air-conditioning systems. Additional updates include renovations to the bathrooms, kitchen area and interior décor.
The main parlor, dining room, small parlor and library are now beautifully decorated with donated furnishings and antiques from a long list of supporters. Holding up to 50 guests, the Hart House is also available to rent for special events such as weddings, company picnics, corporate meetings, private parties, and more.
For more information on this event, contact BREC's Special Events Manager Jasmine Moore at 225-272-9200 ext. 1143 or Jasmine.Moore@brec.org