News
Wednesday, August 26, 2020
BREC Facilities Closing at 5 p.m. Wednesday, August 26 and Tentatively Reopening on Friday, August 28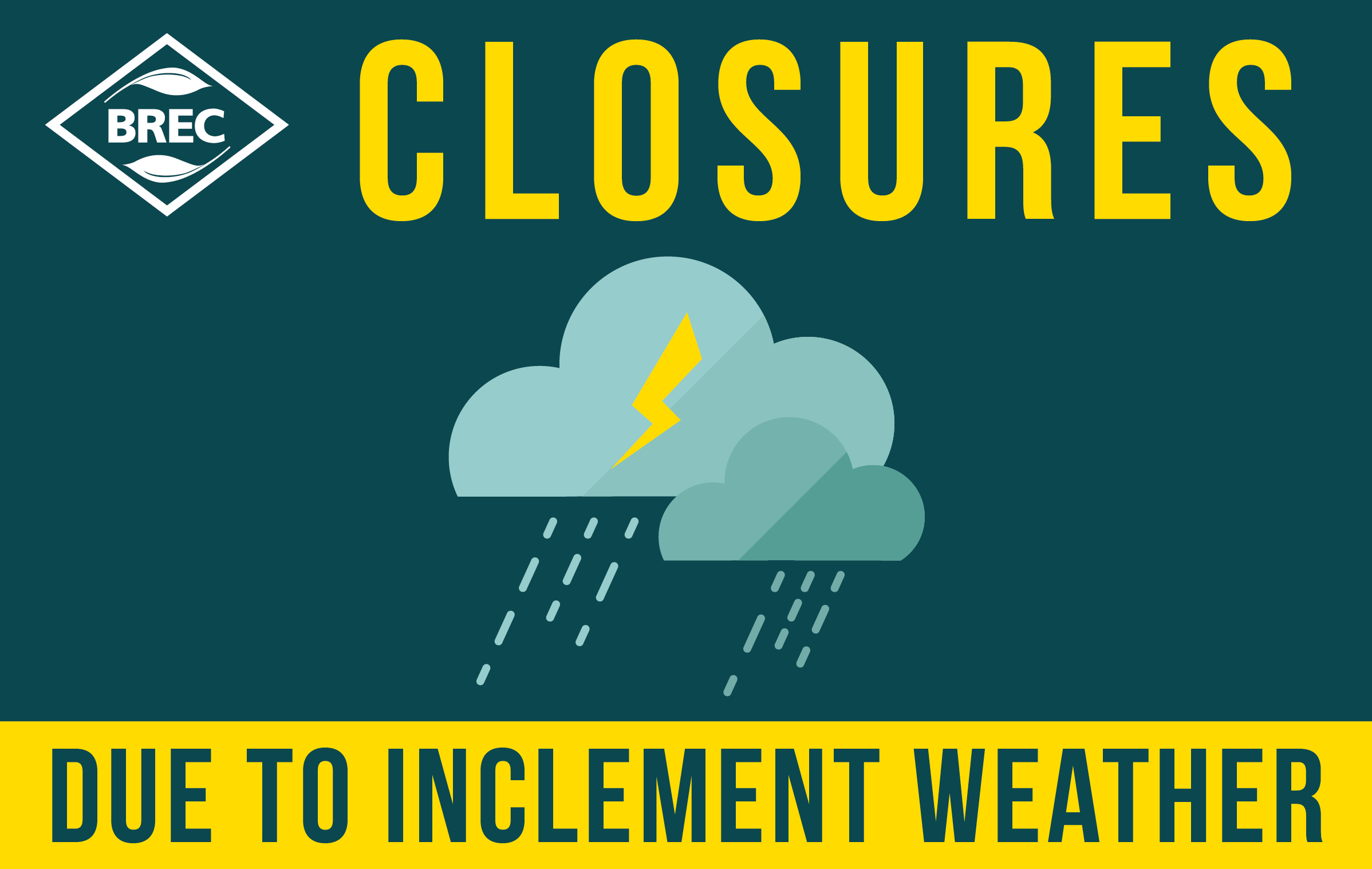 As Hurricane Laura moves close to making landfall along the southwest Louisiana/Texas coast, BREC is closing all facilities at 5 p.m. this evening. The BREC leadership team will keep a close eye on the weather and anticipates reopening parks and facilities on Friday, August 28 depending on the impacts of the storm.
Employees who are responsible for the care and feeding of animals, protection of property and other duties will continue their work as necessary. The regularly scheduled BREC Commission meeting scheduled for Thursday, August 27 at 5 p.m. will be held via Zoom unless prevented by power outages.
BREC officials will continue to monitor the weather and update this announcement as necessary.