Construction News
Friday, February 8, 2019
BREC to Renovate North 14th Street Park in Concert with Neighborhood Revitalization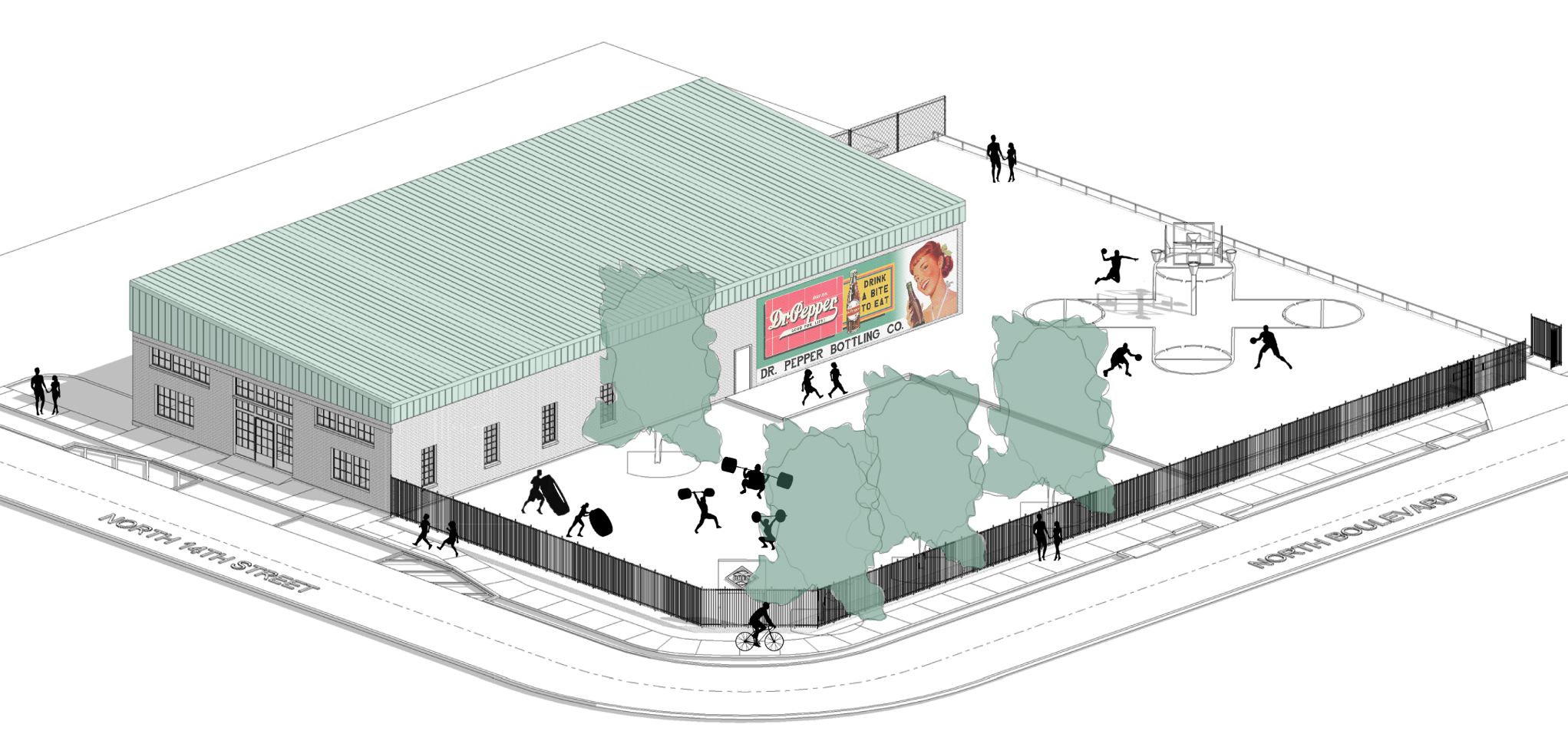 BREC has begun the first phase of renovations to the Downtown park that houses its Boxing Academy. The North 14th Street Park is located just off of North Boulevard in the newly expanded Downtown Development District and within the neighborhood known as Downtown East. ANR Construction won the bid for the project which is estimated at $153,000. It should be complete by early fall.
The Boxing Academy is a 6,500-sf indoor facility in need of a fresh new look. The facility is situated on a small 2-1/2-acre site, most of which contains an old paved basketball court and a small amount of green space. Improvements will include updates to the building's exterior design to provide a more visually pleasing and safer facility – including updating the main entry, exterior doors, windows, façade, painting and improvements to the park's grounds, while maintaining the historic character of the building.
The 75+ year-old building was once a Dr. Pepper Bottling Plant. The finishing touches of these improvements will include a painted mural on the building's exterior wall featuring a vintage Dr. Pepper advertisement to pay tribute to the building and the neighborhood history.
"The expansion of the Downtown Development District is welcome news for the area in which North 14th Street Park is located, and we are excited to contribute to a revitalization of the area by providing a space for residents and visitors to engage in healthy activity," said BREC Superintendent Corey Wilson. "This gym has a long and storied history in Baton Rouge, and we have designed these improvements to pay homage to the history while giving the entire park a fresh look without changing the character of the boxing facility which has produced Olympic and professional athletes," said Wilson.
"BREC's 14th Street Park and Boxing Academy renovation is a welcome addition to our recently expanded Downtown Development District," said Downtown Development Executive Director Davis Rhorer. "Its rich history, specialized equipment and training, and impact on our community make it a unique recreational destination. We are thrilled to see the renovations begin and are appreciative of BREC's commitment to enhancing the facility and contributing to the growth and development of Downtown East," said Rhorer.
Site improvements will include new basketball courts, ornamental fencing, lighting, security cameras, and other landscape improvements.