News
Wednesday, February 24, 2021
BREC Celebrates Spring Holidays with a Variety of Community Recreation Events and Programs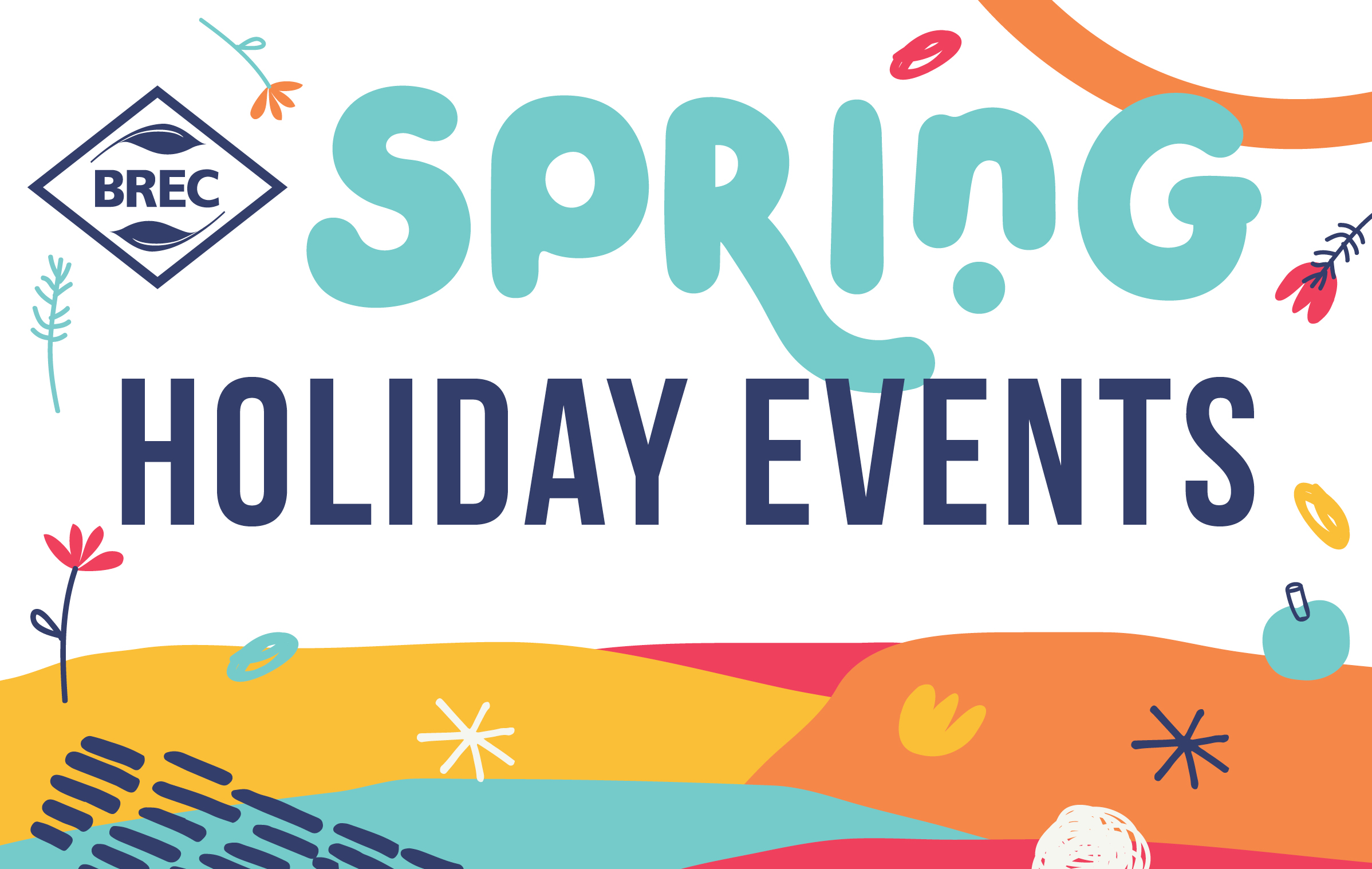 The Recreation and Park Commission for the Parish of East Baton Rouge (BREC) will hold several holiday themed events and camps throughout the parish in March and April.
Sure, egg hunts are easy, but what about trying to find them at night? BREC invites patrons to join us for one of two Flashlight Egg Hunts. Participants can bring their baskets and flashlights to Highland Road Community Park on March 5 from 6-8 p.m. or to Zachary Community Park on March 12 from 6-8 p.m. Activities will include egg hunts, holiday themed activities and more. For more information, email recreationevents@brec.org.
Let's have a wee bit of fun to celebrate St. Patrick's Day at BREC's Leprechaun Game Night at various locations throughout the parish from 5:30-7:30 p.m. We will have games, crafts, fun and hopefully a little luck of the Irish too! For more information, email Janet.Marcotte@brec.org.
Locations include:

March 8 / Plank Road Park
March 12 / Anna T. Jordan Community Park + Milton J. Womack Park
March 15 / Antioch Blvd. Park + Greenwood Community Park
March 17 / Highland Road Community Park + Lovett Road Park + Hooper Road Park
In addition to the in-person events above, BREC will also offer two virtual Leprechaun Game events for Teens on March 11 from 3:30-5:40 p.m. (register: brec.org/totalteenkickback) and for our Adaptive Recreation group on March 17 from 10-11 a.m. (register: brec.org/adaptiveregistration).
Gather the family for BREC's EGG-stravaganza Drive Thru Egg Hunt & Movie in the Park on March 27 from 10 a.m.-6 p.m. at Airline Hwy. Park! Get your baskets, lawn chairs and blankets ready to come out and enjoy a day filled with family fun entertainment. Activities will include a Drive-thru egg hunt trail, character visits, music, food vendors, giveaways and more. Drive in slots are limited and are first come first serve. A physically distance walk up area option will be available and please be prepared to observe social distancing regulations for the safety and security of all patrons. For more information, email recreationevents@brec.org.
Looking for a fun-filled holiday break for your children? BREC offers Spring Break holiday camps at various locations throughout the parish on April 2 and April 5-9. These camps are perfect for school vacations, filled with friends and fun activities. BREC camps offer a variety of holiday themed fun to include arts and crafts, games, socialization and more. For more information on any of BREC's Spring Break Holiday Camps, call 272-9200 or visit brec.org/holidaycamp.
Through a partnership with Families Helping Families of Greater Baton Rouge, BREC is proud to offer Sensory Bunny at North Sherwood Forest Community Park on April 7 from 2:30-4:30 p.m. This one-of-a-kind event will allow individuals with sensory processing disorders (such as Autism and other intellectual and developmental disabilities) to take a picture with the Easter Bunny. ?The?event will include?a drive through format, where participants will collect a craft in a bag, a snack, and an easter egg and take a selfie with the Easter Bunny. To preregister, email molly.orr@brec.org or more information, visit brec.org/adaptive.