Interactive Recreation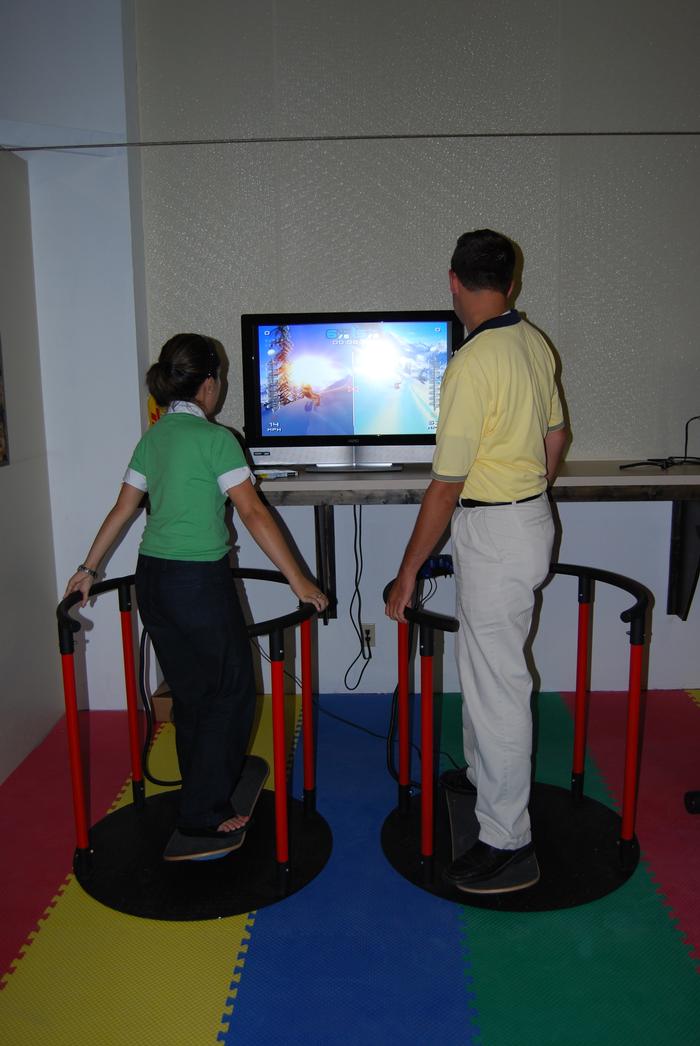 About BREC's Interactive Warehouse
The Interactive Warehouse is the newest package of fun for everyone in the Baton Rouge area. Who knew working out could be so much fun?
Enjoy the latest recreation equipment for physical activity called "Exergaming." Exergaming is combining video games with physical activity. The Interactive Warehouse has Dance Dance Revolution, WII Sports and WII Fit, along with some traditional games including fooseball, air hockey, table tennis and basketball. Come check out this new facility!
Hours of Operation
Open for rentals only
Rentals
All Rentals Must be booked two weeks in advance of rental date.
Fees
Base Rental: $120/2hrs (includes 10 kids)
Damage Deposit: $150.00 must be made in form of a check
$60 each additional hour; Additional hours cannot be purchased day of rental
$12.00 Per additional child
Included in Rental
4 Rectangular Tables (4 available)
Chairs (50 available)
Picnic benches (6 available)
Freezer
Music Speaker (Upon Request)
Additional Info
Set up and clean up times are included in the hours of which you book
All rental fees are due at the time of signing contract
Dates CANNOT be held, in order to secure the date you must pay the rental fees
Damage Deposit does not hold your date
Rental fees and damage deposit are 2 separate fees
A Brec supervisor will be on site at all times
IRP room must be left in same condition as one finds it. If room is not cleaned and trash is left deposit will be deducted
For more information or to book a rental, call 225-388-3004.