UpperDeck Batting Cages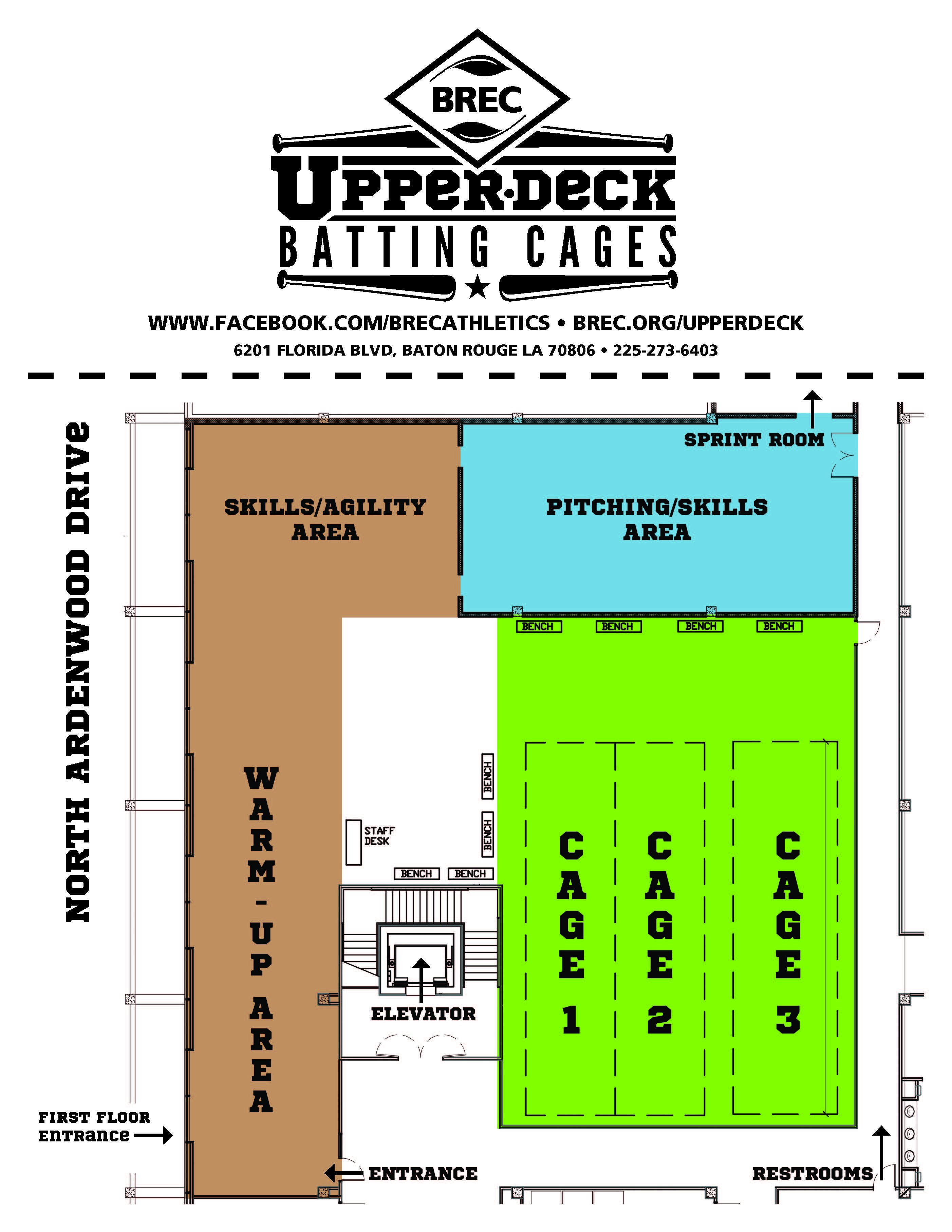 BREC proudly offers our new 8,000 square foot indoor baseball/softball batting cages, training facility and practice facility. This facility has indoor areas to practice fielding, pitching baseball/softball, agility/speed drills, sprint room, pitching machines and four hitting cages. UpperDeck has plenty of space to use no matter what your individual or team needs may be. Never miss a practice or workout again, because it never rains indoors.
Milton J. Womack Park
6201 Florida Blvd, Baton Rouge, LA 70806
(Ardenwood side entrance)
Call 225-388-3004 for more information Monday-Friday from 8 a.m.-8 p.m.
Available for reservation Monday-Thursday from 4-8 p.m. Please email us about weekend availability.
For more detailed information, email the Athletics Department at athletics@brec.org.
Services and Rentals
Individual Cage Rental
$20 for 30 minutes (up to four people)
$35 for 60 minutes (up to four people)
$5 drop-in fee per person
(Use of pitching machine is an additional $10)
Team Practice with 3 Cages
$90 for 60 minutes
$150 for 120 minutes
Instruction Sessions
$15 for 30 minutes as additional fee (Advanced registration required)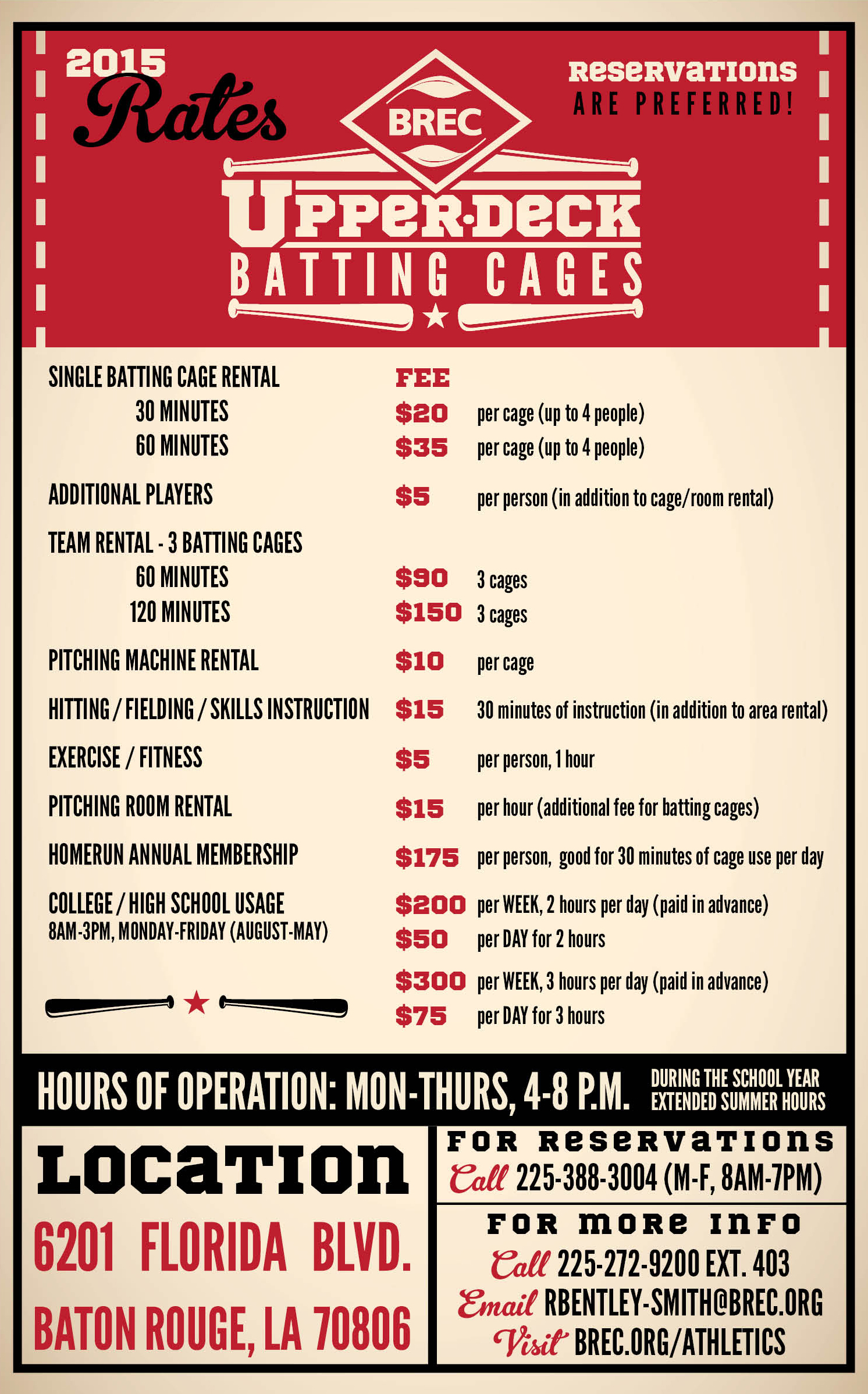 Skills/Pitching Area
$10 per person for 60 minutes
$20 per person for 120 minutes
Space is limited and advanced registration is required.
Gift Certificates
Gift certificates are now available for purchase. Call the UpperDeck office at 225-388-3004 or stop by for more information.
Upper Deck Home Run Membership
$175 per person one-year membership includes use of one batting cage for 30 minutes per day.
Advanced reservations required.
Facility Photos
Click image to see full-sized photo.
Related Links