News

BREC Hosts Family Friendly Halloween Events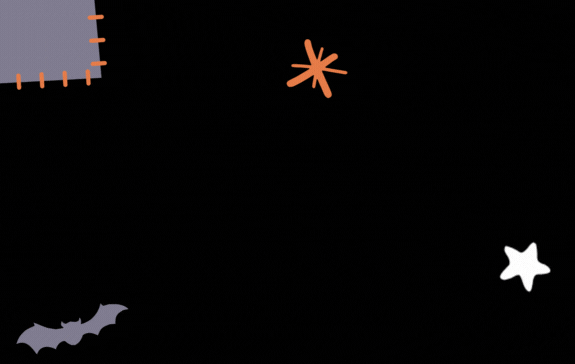 Article Details
Article Body
Baton Rouge, LouisianaThis Halloween season, BREC will host a multitude of family-friendly Halloween events for patrons of all ages and abilities throughout East Baton Rouge Parish.
It's just a jump to the left and a step to the right to BREC's Rocky Horror Picture Show Movie in the Park on the Independence Park Theatre lawn on October 1 from 8-10 p.m. Grab your blankets and chairs for a special outdoor screening of this classic sure to rock you into the month of Halloween. The fun begins at 8 p.m. with special activities by Theatre Baton Rouge's own Rocky Horror cast! Costumes are encouraged, but we don't want to see any stripes! This event is free of charge and guests must be 18 years or older to attend. To sign up for this event visit brec.org/rockyhorror.
As darkness falls, the spookiness rises at Highland Road Park Observatory's Spooky Spectrum on October 8 from 6-10 p.m. Come visit, if you dare, this family-friendly tribute to the bizarre and freakish. We'll delve into the eerie side of astronomy, physics and aeronautics. Be warned, we may get you think in a spook-tacular way! For more event details, visit brec.org/observatory.
Looking for a fun, family friendly alternative to the commercial haunted houses? Come to Bluebonnet Swamp's Haunted Hikes on October 14, 21, and 28 to learn about snakes, insects, rats and other "creepy critters" along the trail. Track down costumed characters to receive "treasures" then trek through the Swamp Graveyard to our Education Building for Carnival Games and Spooky Storytime. Trail opens at 6 p.m. For more information, visit brec.org/HauntedHikes.
BREC Art in conjunction with BREC Dog Parks will raise awareness for local dog shelters and adoption agencies as well as raise appreciation for local art at BREC's Trick and Treat: Art Unleashed on October 21 from 5-8 p.m. at City-Brooks Community Park. Bring your four-legged friends and families to a Friday night full of fang-tastic fun, with live music, local art and makers, dog adoptions, costume contests, local pet vendors, food, kids' activities and more! Free for all ages and breeds. To learn more about this event and how to participate, visit brec.org/artunleashed.
We've waited one whole year for the Great Pumpkin to reappear at this month's Adaptive Sunshine Social! In partnership with Families Helping Families of Greater Baton Rouge, Teens and adults with Intellectual and Developmental Disabilities are invited to join the party on October 21 from 6-9 p.m. at Jefferson Highway Park. There will be a door prizes, refreshments and tons of dancing! Please register by the Wednesday before at brec.org/adaptiveregistration. And don't forget to wear your Halloween costume!
The BREC's Baton Rouge Zoo invites participants to Boo at the Zoo, a merry-not-scary trick-or-treating extravaganza on October 22-23 and 29-30 from 9:30 a.m.-4 p.m. Participants should wear their best costumes and enjoy a day at the Zoo to celebrate fall in Louisiana. Each child in attendance (Ages: 12 and younger) will receive a pre-filled treat bag as they exit the Zoo. For more information, visit brzoo.org.
Trick or Treating from house to house can really be a bore! Instead let's hop trunk to trunk and fill our bags with candy galore at BREC's Full Moon Fete on October 29 from noon-3 p.m. at Forest Community Park. This family friendly event features a Trunk or Treat, character visits, free food, music, giveaways and even more Halloween fun! Interested in your business or organization hosting a trunk? Sign up at BREC.org/trunkortreat.
For more information on any of these spooky Halloween events or any other October events, visit brec.org/thismonth.