News

BREC's Baton Rouge Zoo Director Announces Retirement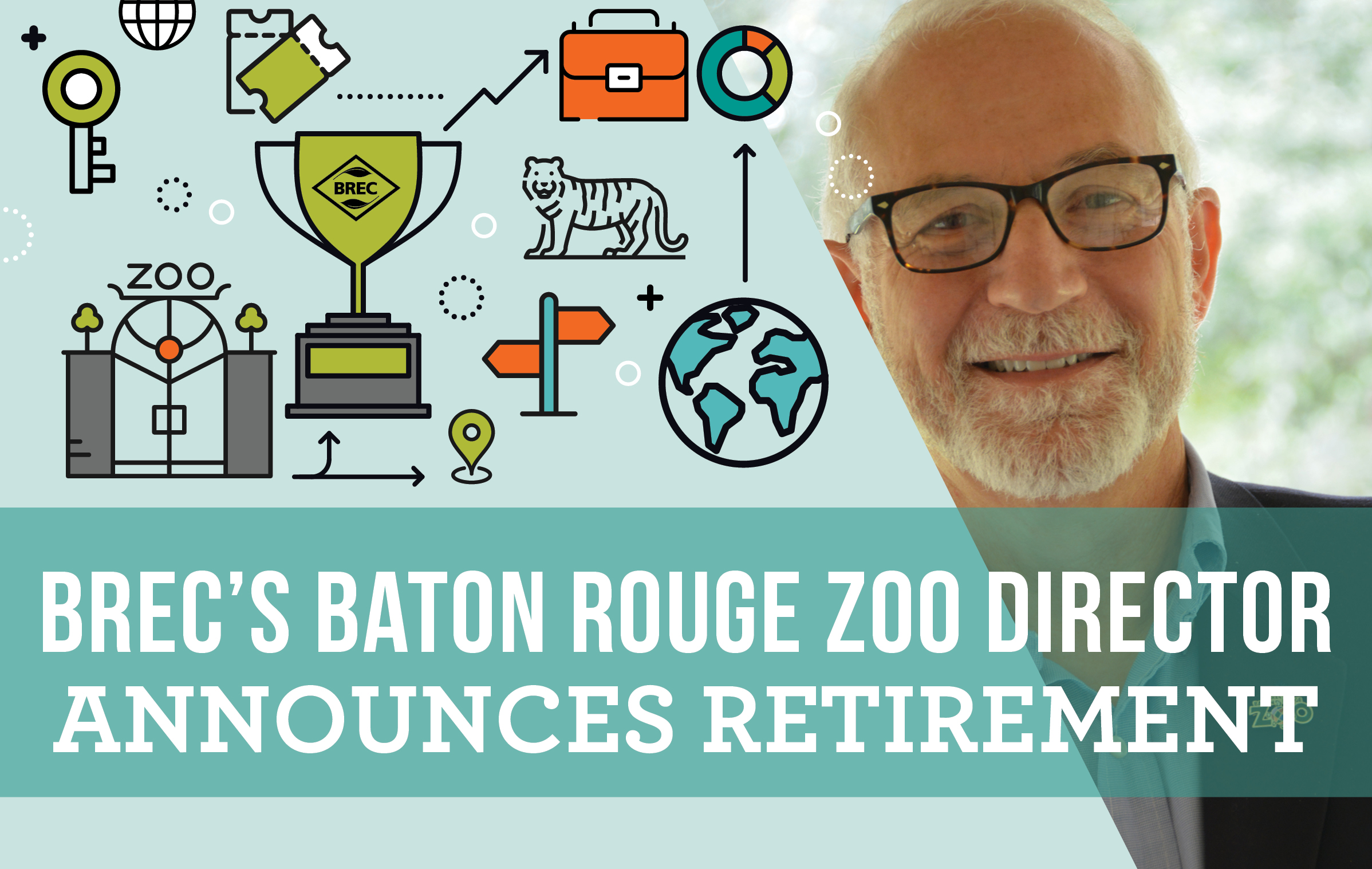 Article Details
Article Body
Baton Rouge, LouisianaBREC's Baton Rouge Zoo Director, Phil Frost, announced today that he will set aside his current duties at BREC's Baton Rouge Zoo and enter retirement on February 4, 2022. His career spans 40+ years in the world of Zoos, with the past 24 years serving BREC's Baton Rouge Zoo.
"I am most proud of the many international conservation projects the Zoo has supported over the years, and most recently, the work done after the decision was made to keep the Zoo at its current location," said Frost. "The team immediately sprang into action to develop an amazing master plan that would make the Baton Rouge Zoo a world class facility. And while I will not be on staff to see the 1st Phase completed, I am confident that with the support of the BREC and Zoo teams, and the Baton Rouge Zoo Foundation, the completed project will be a shining star for our region and one I'll be proud to say I played a role in developing."
BREC Superintendent Corey Wilson commented, "Director Frost has vastly contributed to the advancement and progress of our Zoo over the years. His contributions aided in the growth of key staff to support the needs of the Zoo to best serve the community and the development of the Safari Playground, L'aquarium de Louisiane, Parrot Paradise, Realm of the Tiger and Phase I of the Zoo's Master Plan, which is currently well underway. And, perhaps the most impressive, is his work to bring our Zoo and the LSU School of Veterinary Medicine together in synergistic partnerships for educational advancement. We are thankful for Director Frost's contributions and look forward to discovering his remarkable replacement when the time arrives."
Visit Baton Rouge Executive Director, Paul Arrigo said, "The Zoo has always been an amazing partner in tourism and that collaboration has only grown over the years. Director Frost has made a huge impact on the Baton Rouge area and will be greatly missed in his leadership role, but we are confident BREC will find an equally influential person to take the helm and continue his legacy at our Zoo."
Plans for a detailed, complete search for the Zoo's next director will begin immediately.
About BREC's Baton Rouge Zoo
BREC's Baton Rouge Zoo is a place where people connect with animals, including tigers, giraffes, rhinos and alligators. The world-class Realm of the Tiger, Flamingo Cove, Giants of the Islands, Safari Playground, L'aquarium de Louisiane, and KidsZoo exhibits offer fun and education for all ages.