Play & Grow Pros - The BREC Blog
Sunday, January 12, 2020 - Contact: 225-272-9200
5 Reasons You Should Visit North Sherwood Forest Community Park
I moved to Baton Rouge a little over a year ago. My first visit, in August 2018, was to find a place to live. Everywhere we drove, I saw another BREC park! Each one seemed to have something special about it – both visually and physically. When I was offered a position with BREC, I was so excited to be a part of a park system that offers so much to the community. Since moving here and joining the team, my favorite part has been visiting different parks and learning more about the area and the cool things to do.
One park that currently has my eye is North Sherwood Forest Community Park so I'd like to tell you about a few things I think you should check out there.
| | |
| --- | --- |
| 1 | There's history there! I'm a little bit of a history buff and they have plaques with information about the buildings that used to occupy the land. The current Recreation Center was once one of the army warehouses but there have been many other buildings that occupied the property including BREC's old Administrative Building. If you like history this is a cool place to check out! |
| 2 | Quality time near the water. For fishing enthusiasts, there's a pond with a fishing pier. I used to love fishing with my dad and eventually got used to hooking the worms (yuck). I've seen a few people walking away with some fish but to me fishing was always about the time spent with family and not so much what we took home |
| 3 | A scenic workout you can track. If you're a fan of getting your exercise in like me, around the pond there's a marked running/walking path so you can track your mileage. The ½ mile, paved path is well lit and safe from traffic which puts me at ease. I love taking a few laps when I am out there to break out of my normal routine and get some fresh air. This is an awesome benefit of working for the park system!!! |
| 4 | Raining on your workout? No problem! If it's raining, I can still get my steps in on the indoor track. There are not many places that offer a free indoor track to use! There is even a sign posted to let you know how many laps equal a mile to calculate if you've got a goal in mind. It's a great way to get in a simple, but healthy workout. |
| 5 | The Rec Center the keeps on giving. There are a lot of fun things to do for the whole family inside as well. This park offers an indoor playground for the little ones, provided parents are keeping watch. For older kids, you can rent the Interactive Recreation Play Room (or IRP Room for short). Even as an adult, I love going in here for the game tables and rock-climbing wall. You could also watch a movie with the video system in the room. |
North Sherwood Forest Community Park is really a fun place to visit. They offer plenty of free activities inside and out, but I still mostly love it for the history and unique building.

If you haven't had a chance to visit this park then you should put it on your list of places to check out. I hope you love it as much as I do!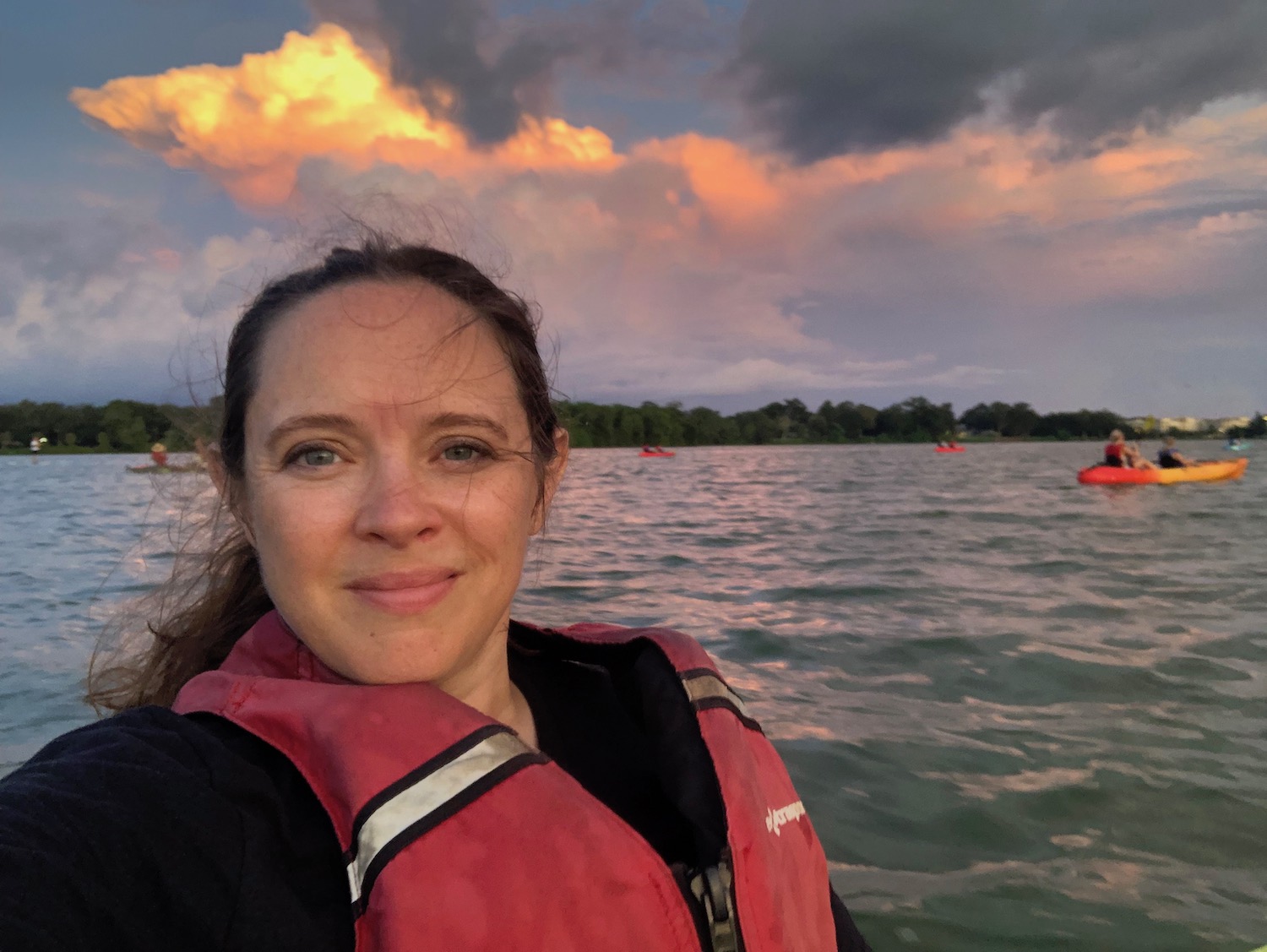 Sarah S is a Program Coordinator with BREC's Recreation Department. She has been with BREC since October 2018 and enjoys running, hiking, petting every dog she meets AND all the delicious Louisiana cuisine...which is why she participates in the first two activities on this list.