Magnolia Mound
16.0 Acres
Amenities
Wi-Fi
Restrooms
Tourist Attraction
About Magnolia Mound
BREC's Magnolia Mound is a rare survivor of the vernacular architecture influenced by early settlers from France and the West Indies. This venerable landmark is unique in southern Louisiana not simply because of its age, quality of restoration, or outstanding collections, but because it is still a vital part of the community. Through educational programs, workshops, lectures, festivals and other special events, Magnolia Mound's mission is to illustrate and interpret the lifestyle of the French Creoles who formed the fascinating culture which still influences and pervades life in southern Louisiana.
The plantation house was once the center of a 900-acre operation with frontage on the Mississippi River. The main house was built circa 1791 as a small settler's house and as prosperity came to the lower Mississippi Valley, the house was enlarged and renovated in 1802-1805, to become the elegant seat of a major landowner. Spanning the colonial era and early statehood, Magnolia Mound's collection of furnishings and decorative arts include one of the foremost public groups of Louisiana-made objects, in carefully restored and documented settings. The collection includes locally made furniture from Louisiana's colonial period, as well as French pieces that illustrate the ties of the sophisticated planter with his family in France. Inventory records and accounts from the period indicate that prosperous local planters purchased fashionable Federal-style objects from the eastern seaboard. Decorative art items also include furniture and crystal obtained through the major port of New Orleans, locally made textiles and English and French ceramics.
Structures on the Property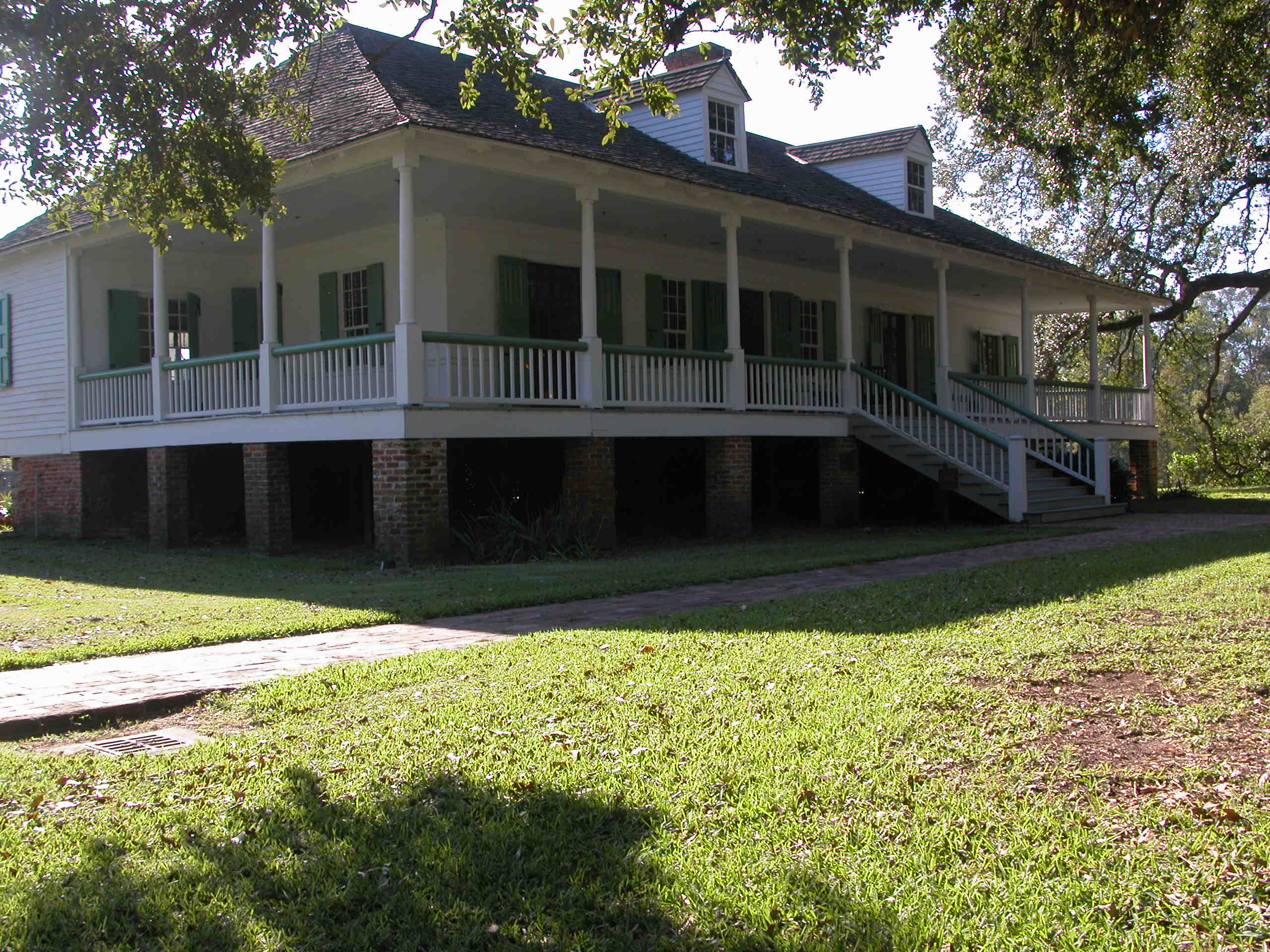 Historic House Museum
BREC's Magnolia Mound, a historic house museum, is accredited by the American Alliance of Museums. The original section of the Main House was built c. 1791. The house was expanded to its present size at the beginning of the 19th century. During that particular time, details such as a rare cove ceiling and Federal style woodwork were added. Surrounded by many aged live oaks, the plantation house has retained its Creole plan and character for over 200 years. It is constructed of cypress beams with bousillage-entre-poteau and the original cypress flooring. The furnishings illustrate how a French Creole plantation house would have been decorated in the early 19th century.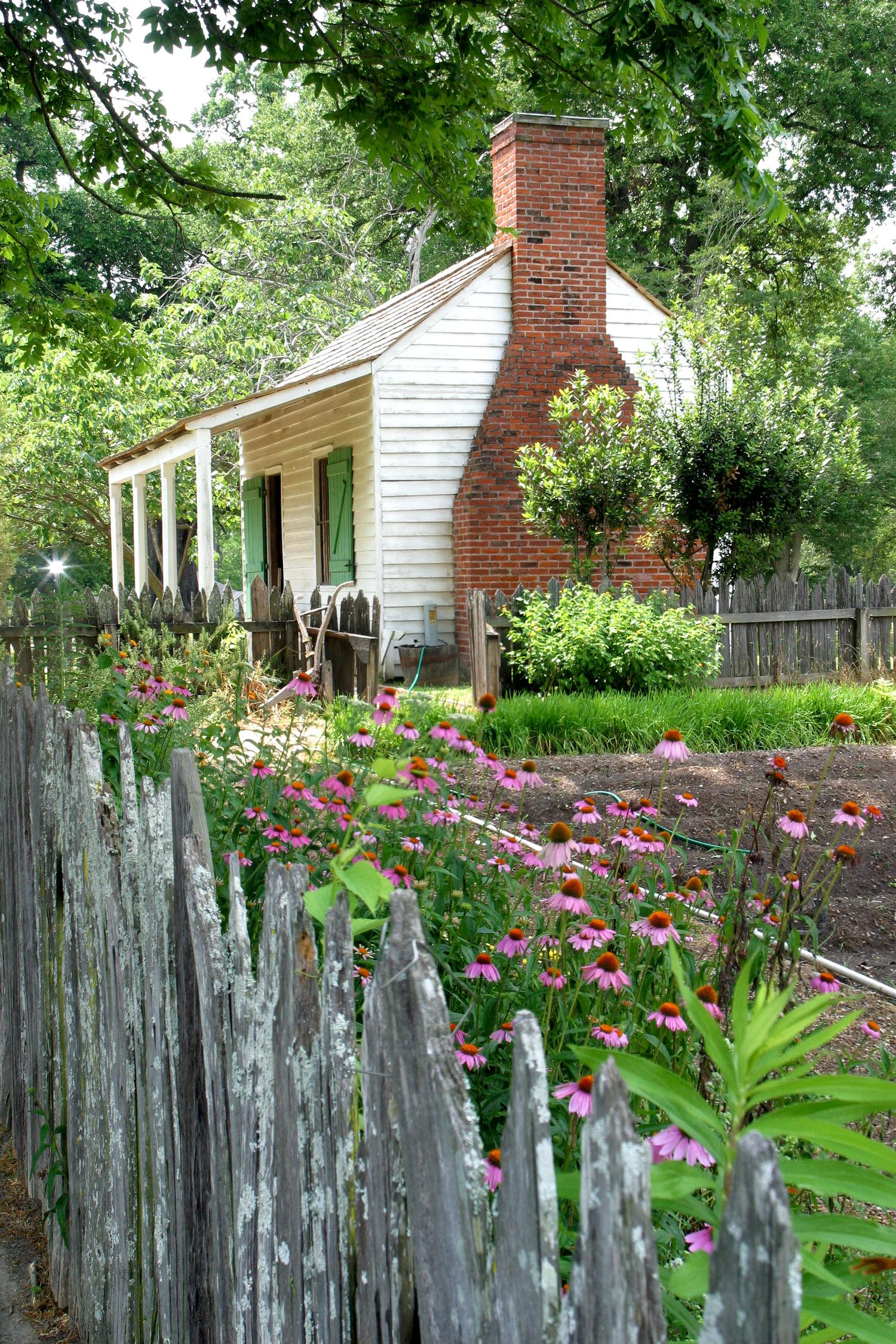 Open-Hearth Kitchen
Reconstructed separate outdoor kitchen is authentically furnished with vintage utensils, such as spider pots, a clock-jack, sugar nippers, waffle iron, olla jar and reflector ovens. From October to May, open-hearth cooking demonstrations are held in the kitchen.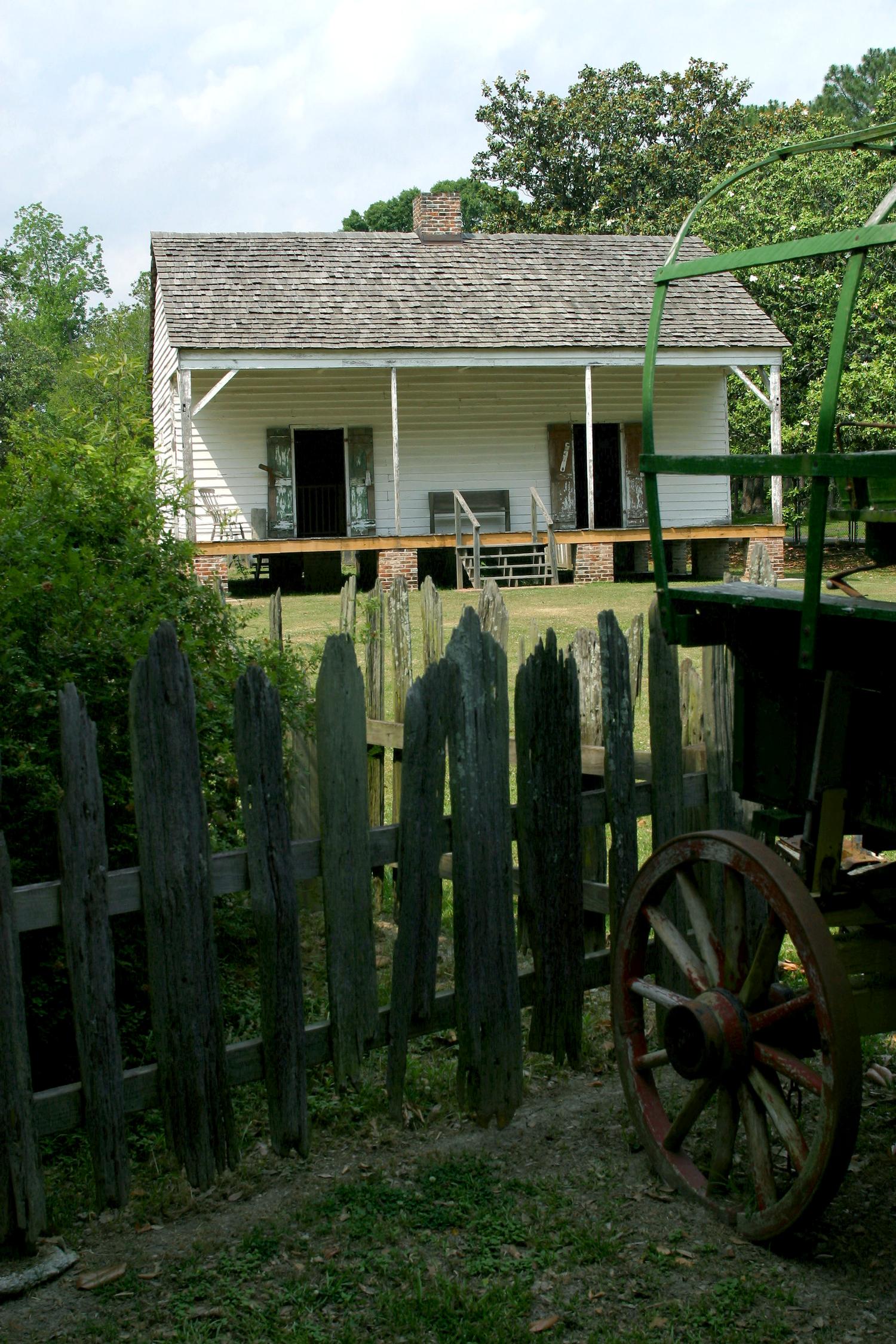 Quarters
A double slave cabin c. 1830 with two living quarters furnished appropriately to the period. This rare early cabin was originally located at Cherie Quarters at Riverlake Plantation in Pointe Coupee Parish.
Pigeonnier
A small structure c.1825, built to house squab and various game birds, is a rare surviving early outbuilding rescued from the nearby Barthel plantation in Iberville parish.
Overseer's House
Original to the plantation c. 1871 and served as home to the man who was responsible for the success or failure of the plantation's various operations.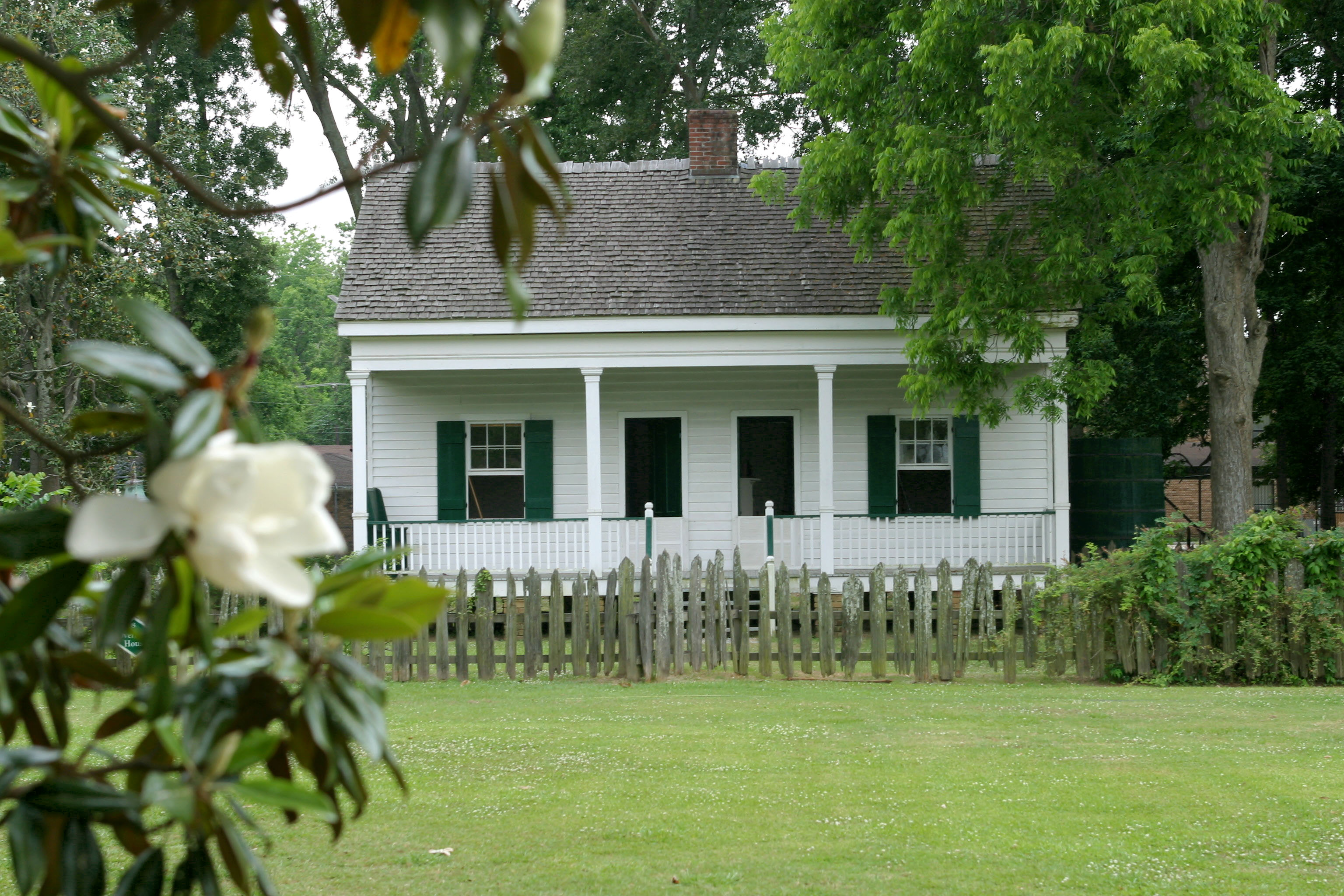 Privy
A rare three-seat outhouse from the mid-19th Century from Rosebank Plantation in West Feliciana Parish was moved to the property in 2012 and restored as an example of early sanitation practices.
Magnolia Mound Gift Shop
Located in the Visitor's Center, the Magnolia Mound Gift shop offers an interesting selection of books, exquisite jewelry, hand-crafted items, pottery and unique, affordable gifts. Most of the items are Louisiana made. Children have their very own section of the museum store that features fun, educational toys, books and collectibles.
Admission Prices
Guided Tours:
Adults: $12.00
Seniors (65+): $9.00
Children (5-17): $5.00
Children (under 5 with family): FREE
Special Discounts (with ID): $9.00
Full-time College Students
Military
Teachers
AAA
Self-Guided Tours of Grounds: $5.00 per person
Education Programs
Magnolia Mound offers a variety of hands-on educational programs for groups ranging in size from 10-60 students. Each program lasts approximately 45 minutes and depending on the size of the group, most schools do three activities during their visit. These activities include the Historic House tour with Open-Hearth Kitchen, Colonial Games and Toys, Weaving, L'ecole on the Plantation, Life in the Enslaved Community, Grandmother's Attic, and our "Artifact or Fiction?" activity.
If you are interested in booking a school tour, please call at least four weeks in advance as our tour times are limited. If interested in coming during the spring semester, it is suggested to call at the start of the semester, as the spring is our busiest time of the year for school tours. For questions, brochures and bookings, please email magnoliamound@brec.org.
Event Rentals
Our historic setting is a great venue for all special events: weddings, company picnics, corporate meetings, private parties, etc. We specialize in making your event as casual or as elegant as you wish. Our historic atmosphere will help set the stage for your memorable event. Magnolia Mound Plantation has two venues for your special events, the Hart House and LaGrange. Both venues are approved for the consumption of beer, wine and champagne. Smoking is not allowed on the property, but a smoking area is available nearby. For more information about our rentals or to schedule an appointment to view our facilities, please email magnoliamound@brec.org.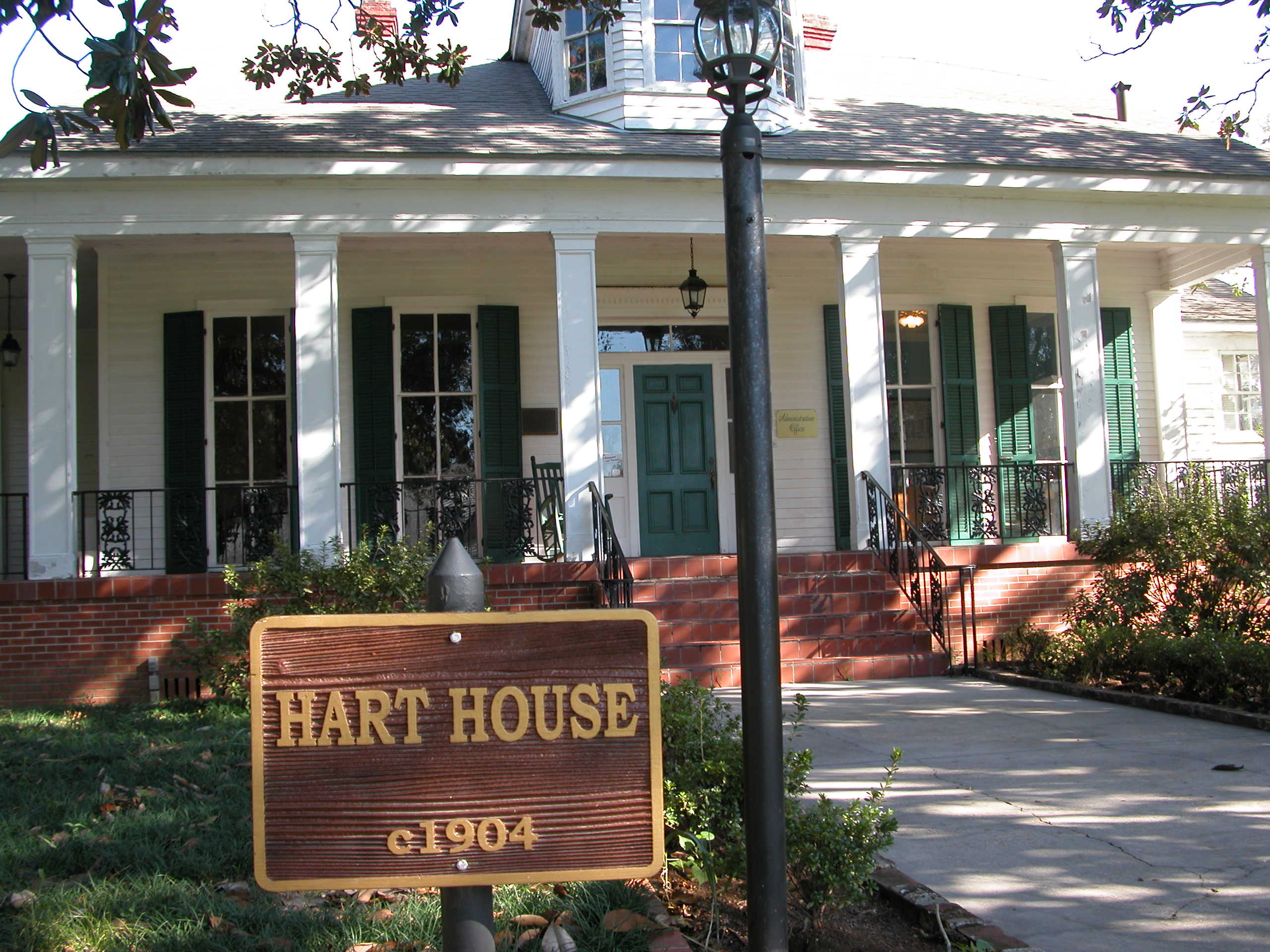 The Hart House
Built about 1904, the Hart House is listed on the National Register of Historic Places. This historic house venue allows for a smaller, more intimate setting for your special event. Holding up to 50 guests, the Hart House will add to the elegance and beauty of your event. This venue is both climate-controlled and handicapped accessible.
LaGrange
LaGrange is a reproduction of a 19th Century French Creole Barn built in the traditional style and located under an ancient sweeping live oak tree. An outdoor venue that can accommodate up to 250 guests, the Barn offers rustic charm for a wedding reception or special event with the modern conveniences of a catering prep area and ample bathrooms for a large crowd. This venue is handicapped accessible, but it is not climate-controlled.
Rental Fees
Facility Rentals for Individuals/
For Profit Groups
Fees
The Hart House
$500 / 4 hrs; $75 / additional hour
La Grange (barn)
$800 / 4 hrs; $150 / additional hour
All Areas (Hart House, barn gazebo
and grounds)
$1250 / 4 hrs; $150 / additional hour
Friends of Magnolia Mound
The exquisite furniture, decorative items and artifacts displayed in the main house and outer buildings are owned and cared for by the Friends of Magnolia Mound Plantation, Inc. The Friends organization also provides advisory and financial assistance in the care and maintenance of the Kitchen Garden, the production of Black History Month programming and other educational offerings and works in cooperation with BREC staff in the implementation of the master restoration plan of Magnolia Mound. Members of the Friends of Magnolia Mound receive free admission, a 20% discount on purchases in the gift shop and additional benefits throughout the year.
Click here to go to Friends of Magnolia Mound
Volunteers Needed
Magnolia Mound seeks educational, house and kitchen docents as well as gardeners. For more information about these volunteer opportunities contact us
magnoliamound@brec.org
or at
225-343-4955
VIEW ALL PARKS