Jackson Community Park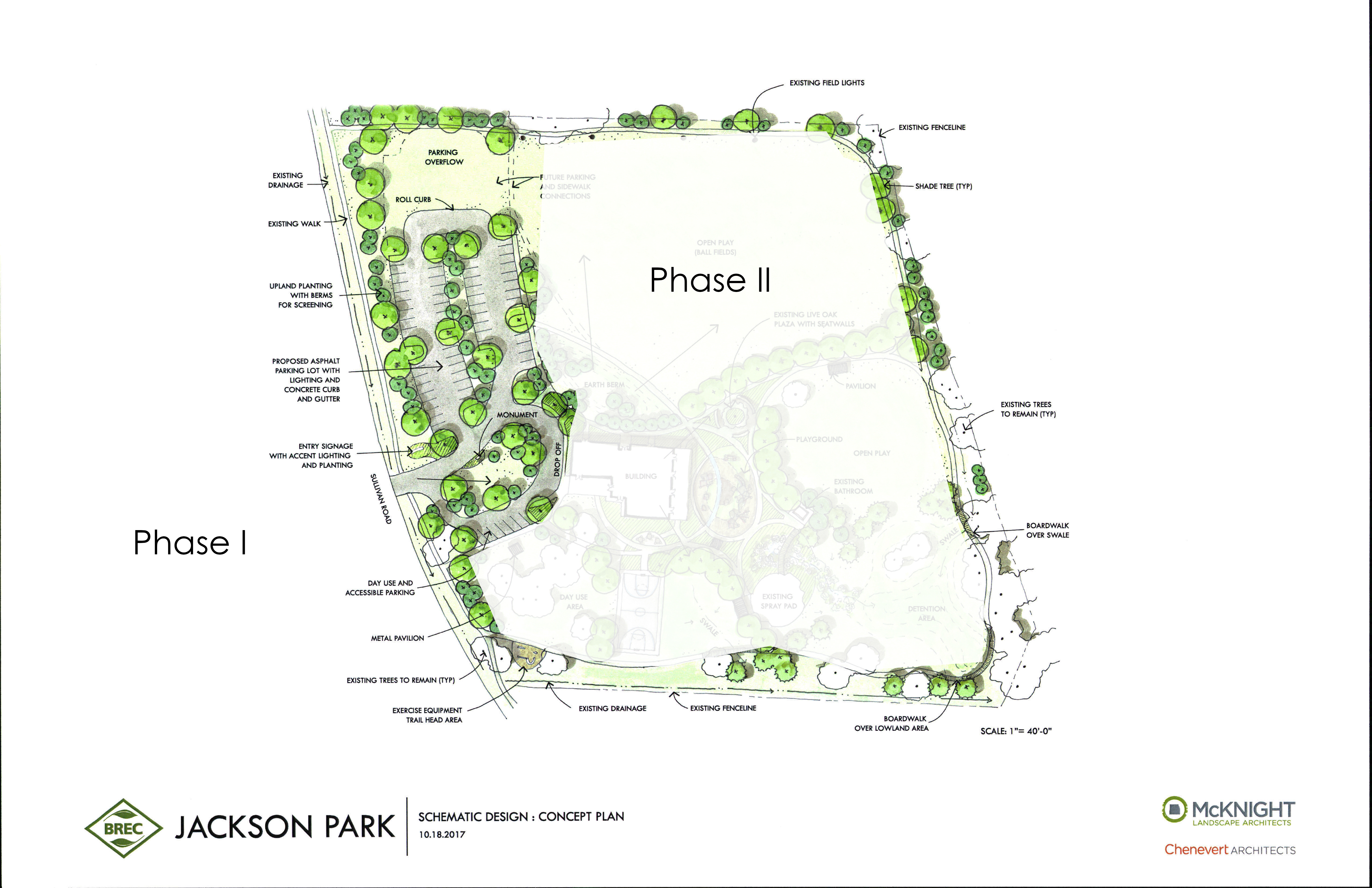 (Click to enlarge)
New Features in Current Project Improvements:
New

parking

New

vehicle drop off

New

site lighting

Improved

drainage

New

walking trail

New

outdoor fitness equipment
Project Updates
November 2017

- Public input survey conducted

July 2018

- Groundbreaking scheduled for the fall.

August 2019

- Shade sails added to splashpad benches

December 2018

- Project in design

February 2019

- Phase 1 out to bid

March 2019

- Bid awarded, Contracting underway

April 2019

- Notice to Proceed issued

June 2019

- 5% Complete, Walk thru, construction under way, removal of trees and installed construction fencing

July 2019

- 7% Complete, Site drainage work began

September 2019

- 25% Complete, Sidewalks constuction, completing walking loop

November 2019

- 50% Complete, Parking lot curb & gutter installed, parking lot asphalt coming soon

January 2020

- 75% Complete, Parking lot construction in progress

Feb 2020

- 80% Complete, Parking lot construction in progress
Estimated Completion for Current Improvements: Spirng 2020
Previous Improvements
Jackson Community Park underwent a master planning process for park renovations. In 2012, two public planning meetings were held at Jackson Park. A conceptual master plan was presented to the public showing potential site enhancements throughout the park and to gain insight for the preferred location of a new splash pad. In 2015, construction was completed for a new splash pad with connector pathways and new outdoor restrooms.