Forest Park Tennis Center
Forest Park Tennis Center
Youth Programs
Thanksgiving Junior Tennis Camp (Ages 5-16) Monday-Wednesday, Nov. 25-27. Full-day camp is Monday and Tuesday from 8:30 a.m.-4:30 p.m. and Wednesday 8:30-11:30 a.m. Campers must bring their own lunch. Half-day camp is Monday-Wednesday 8:30-11:30 a.m. Registration Deadline: Friday, Nov. 22. Click here for registration form and more information. Online registration available at register.brec.org.
Adult Programs
Check back soon for updated program information!
Amenities:
Tennis Center
Tennis Court (Lighted)
For more information about this park, please contact:
225-756-3312
Get Directions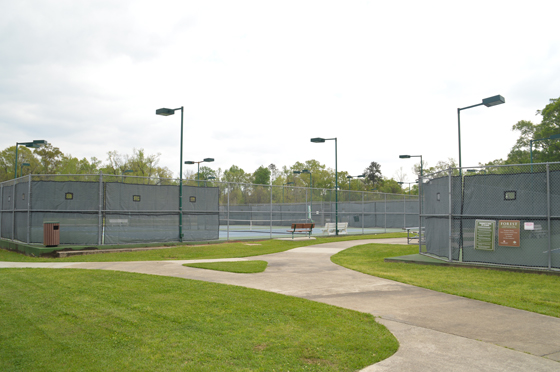 Location:
13900 S. Harrell's Ferry Rd.
Baton Rouge, LA 70816
225-756-3312
Hours:
Mon - Thurs: 8 a.m. - 10 p.m.
Fri: 8 a.m. - 8 p.m.
Sat: 8 a.m. - 6 p.m.
Sun: 8 a.m. - 6 p.m.