Baton Rouge Zoo
All Parks | Special Use Facility
125.0 Acres - "The No.1 year-round family attraction in Baton Rouge!"
Discover the animal kingdom at BREC's Baton Rouge Zoo, including tigers, giraffes, rhinos and alligators. Visitors can enjoy the new Realm of the Tiger, featuring Sumatran and Malayan tigers, Siamang gibbons, a Koi pond and a walk-through Asian aviary, as well as the Safari Playground, the Otter Pond, our exhibit featuring a replicated fishing cabin with an underwater viewing of the otters, L'aquarium de Louisiane, Parrot Paradise and KidsZoo.
Adults and children can ride the Cypress Bayou Railroad on a scenic ride through the unique Louisiana habitat that surrounds the core zoo. The zoo is accredited by the Association of Zoos and Aquariums (AZA). Look for the AZA logo whenever you visit a zoo or aquarium as your assurance that you are supporting a facility dedicated to providing excellent care for animals, a great experience for you and a better future for all living things.

Safari Night
Have you ever wondered what the zoo is like at night? Safari Night programs offer insight into the night-life of the zoo. Bring your sleeping bag, lots of curiosity and discover the zoo at night! Safari Nights are held every Friday and Saturday night. We can accommodate up to 30 persons. Please have at least two adults for every 10 children. Participants arrive at 6:30 p.m. Your Safari Guide will lead your group on walking tours of different parts of the zoo. You'll learn all about the zoo's animals through hands-on activities and animal encounters. All participants receive a Safari Night T-shirt. Your adventure ends at 9:30 a.m. the next morning, after you enjoy a continental breakfast and the experience of serving breakfast to a zoo animal! Pre-registration required. For more information please call 775-3877 or visit brzoo.org.

Zoo & Me Mornings
Held the second Tuesday of every month, this program is designed for 3 to 5 year-old children accompanied by a parent or guardian. Classes will be held from 9:30-11:30 a.m. and will incorporate many exciting activities including a train ride, animal encounters, art projects, "Zooper" snacks and many other hands-on projects that you and your child can enjoy together.
The program fee vairies depending on the number of children attending. Check www.brzoo.org for current pricing. No more than two children per one adult will be allowed. General admission for the remainder of the day at the zoo for you and your child/children is included in this fee. Guests accompanying you not attending the program will be charged general admission.
As this program is designed to give children and parents/guardians a unique way to interact, we ask that other arrangements be made for their other children younger than three during the class. All classes will be held in our Education Classroom but will include walks to exhibits inside the zoo. Classes are limited to 15 children and their guardians. Pre-registration and prepayment of non-refundable fee is required.
What Should I Bring?
Some activities will be outside in the zoo and will require walking. Comfortable closed-toe shoes are recommended for adults and for children. You are welcome to bring strollers if you would like for smaller children; however, no strollers are allowed into the education building. Stroller parking is available outside. Bug spray, hats, water bottles and cameras are also recommended. Snacks will be provided, so please inform the education staff when registering if your child has any food allergies or restrictions and we will do our best to accommodate them.
How Can I Register?
Registration can be completed by phone, fax and mail or by coming by the zoo. For phone and fax reservations, a credit card is required. Acceptable forms of payment are cash, check, and Visa or MasterCard. Call 225.775.3877 option 2 to register.
Volunteers Wanted!
There are many exciting opportunities at BREC's Baton Rouge Zoo for volunteers including special event volunteers, Wildlife on Wheels Zoomobile excursions, Welcome Ambassadorships, horticulture, public outreach and keeper assistants. Training programs are available. For more information, please contact the volunteer coordinator at 225-775-3877.
Related Links
Zoo Summer Day Camp
For more information about this park, please contact:
Phone: 225-775-3877
Click here to go to the zoo's web site: brzoo.org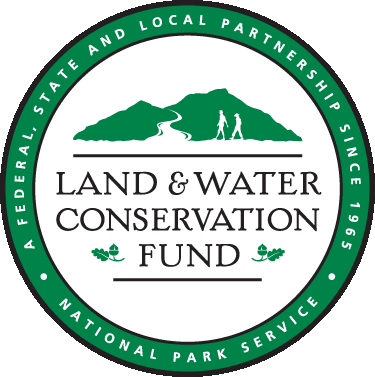 Baton Rouge Zoo
Baton Rouge Zoo
Baton Rouge Zoo
Baton Rouge Zoo
Baton Rouge Zoo
Baton Rouge Zoo
Baton Rouge Zoo
Baton Rouge Zoo
Baton Rouge Zoo
Baton Rouge Zoo
Baton Rouge Zoo
Baton Rouge Zoo
Baton Rouge Zoo
Baton Rouge Zoo
Baton Rouge Zoo
Baton Rouge Zoo
Baton Rouge Zoo
Baton Rouge Zoo
Baton Rouge Zoo
Baton Rouge Zoo
Baton Rouge Zoo
Get Directions
Location:
3601 Thomas Road
Baton Rouge, LA 70807
Phone: 225-775-3877
Click here to go to the zoo's web site: brzoo.org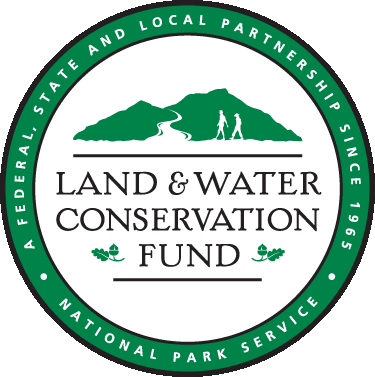 Directions:
Take Interstate 110 North to Exit 8, turn right onto Highway 19.
At the second light, turn right onto Thomas Road. The Zoo is located on the left.
Hours:
The Zoo is open for extended weekend hours April through August, 9:30 a.m. to 5 p.m. Zoo grounds close at 6 p.m. BREC's Baton Rouge Zoo is closed New Year's Day, Thanksgiving, Christmas Eve and Christmas Day.
Admission:
Adults & Teens: $8.25 Seniors $7.25 Ages 2-12: $5.25 Ages 1 and under: Free. Wednesday Special Visit the Zoo every Wednesday from 3 p.m. to 4 p.m. for $1.25 per person. Zoo grounds close at 5 p.m.