BREC Art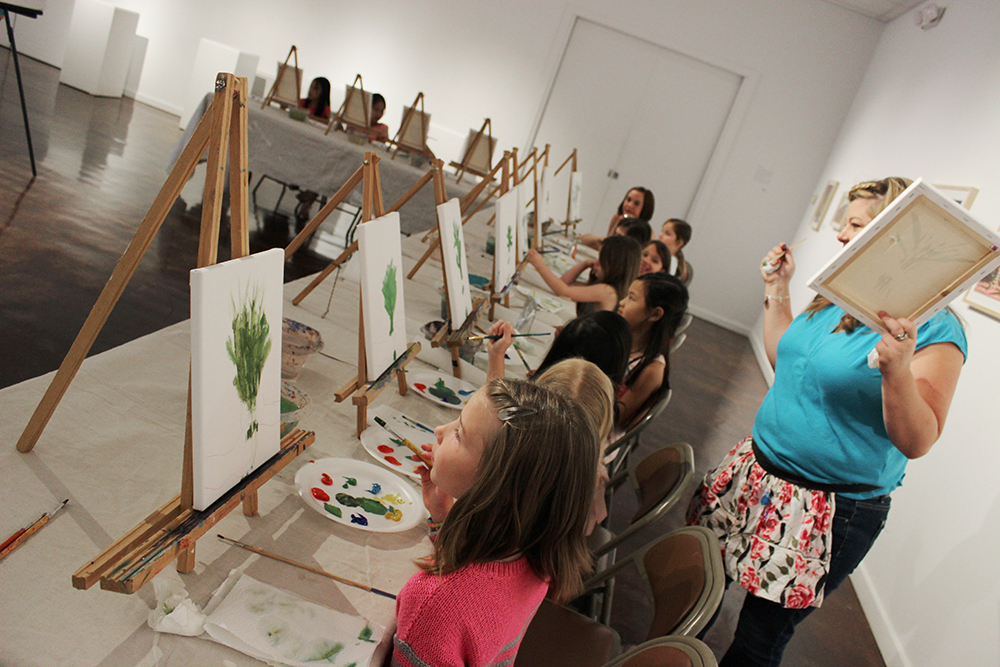 BREC Art offers programs for all ages at locations across the parish. These hands-on interactive classes and workshops are grounded in true artistic principles and techniques with a dash of craftiness and a whole lot of creativity. All skill levels and ages are welcome.
Art is in motion!
BREC Studio Art Classes offer painting, woodblock printmaking, figure drawing, photography and more with endless opportunities to create, explore and experiment. BREC also offers outlets for children to have some fun, get a little messy and open up their minds to all the creativity, beauty and enrichment around them with camps, classes and Arty Painting Parties.
BREC Art also features Art on the Geaux–a special outreach program that can be customized for your event or group with materials and instruction included. Lessons may include: painting, drawing, sculpture, photography, pottery and crafts.
Whether you are looking for a low-cost hobby or a creative outlet, BREC Art has something for you.
Take Our Survey
BREC Art is expanding outside the walls of the Baton Rouge Gallery and bringing the creativity to YOU. But first, we want to hear what programs and events you would like to see offered. Please take this brief survey to help us continue to deliver the best arts and culture to the parish. Click the button below to take the survey.
Arty Parties
Put the art in PARTY as your child and their friends create real works of art on canvas while celebrating birthdays or other special occasions. Your party package includes:
12 party invitations
Art project for 12 children ($10 each additional child, maximum 15 children)
Party assistant
Your choice of party theme
Party Themes:
Paint Like Picasso
Partygoers will complete a painting on canvas using acrylic paints similar to Picasso's work Hands Holding Flowers while learning about the color wheel and color theory.
Dancing with Degas
Young artists will complete a creamy pastel on paper similar to Degas' Dancer Tilting and learn about drawing the human figure.
Observing O'Keeffe
Young artists will recreate Georgia O'Keeffe's White Flower on Red Earth in acrylics on canvas focusing on perspective and observation.
Royal Hues
Hear ye, Hear ye, the royal artists will paint a prince/princess crown using acrylic paint and top them off with jewels.
Wild Western
Partygoers will have a rootin' tootin' good time creating a horse portrait using chalk pastels.
Making Waves
Sand, surf and fun: partygoers will set sail with creativity as they paint a sunset landscape silhouetted by a palm tree.
Price:
$150
Deposit:
$50 (please note: deposit is applied to total fees)
Deposit is non-refundable if cancelled within 2 weeks of party date. Deposit is in addition to the party and not deducted from total party fees. Families may arrive 15 minutes prior to start time for set up.
To reserve your arty party, call 225-383-1470.
Click here to download the Arty Party flier
Art on the Geaux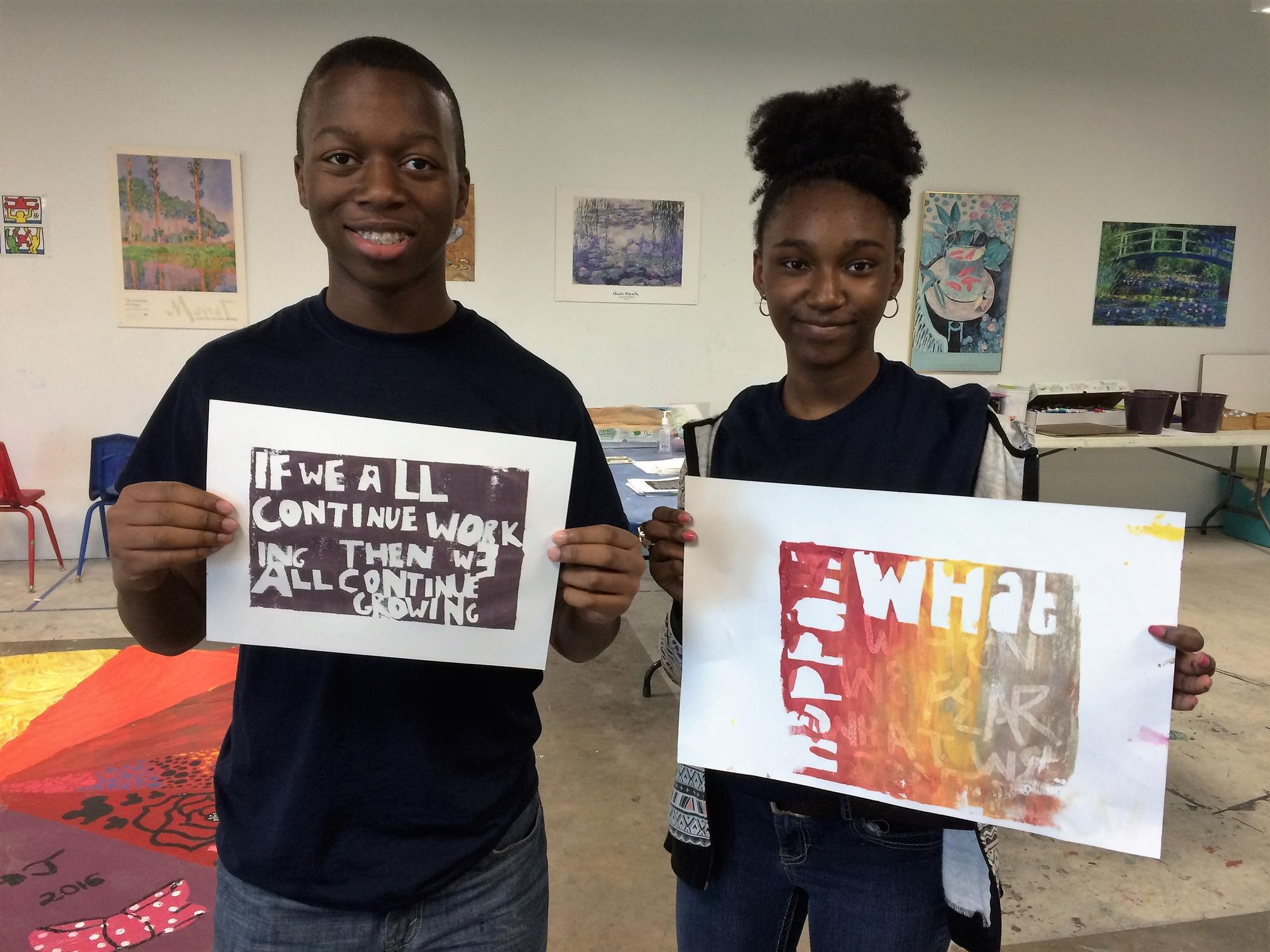 A special outreach program that can be customized for your event or group with materials and instruction included. Contact us with a price per child budget, number of students and timeline for discussion and let us bring the art to YOU
Lessons may include: painting, drawing, sculpture, photography, pottery and crafts.
Call 225-383-1470 for more info.
Design By Me

Learn how easy it is to cut shapes, pictures, and text out of card stock, vinyl, foam, and more. You can use pieces to create gorgeous posters, greeting cards, and custom t-shirts, to name just a few.

Art History

Participants will learn the fundamental skills of creative art using different mediums and design templates.

Art Imagination

Participants will create arts and crafts projects after receiving inspiration from reading and/or hearing an illustrated story from a book, movie, poster or other medium.

Little Picassos: Cedar Ridge

An introduction in the fun aspects of art. Young artists will experience their first encounters with art – using paint, oil pastels, watercolor and collage techniques.
– The Recreation and Park Commission for the Parish of East Baton Rouge (BREC) in partnership with Councilwoman Erika L. Green will celebrate Black History Month on Feb. 22 from 6:30-8:30 p.m. at Independence Park Theatre, 7800 Independence Blvd.