Greenwood Community Park
All Parks | Community Park | Park & Conservation
390.0 Acres - This park is located in the northern part of East Baton Rouge Parish. It is one of BREC's largest parks, located on Highway 19 at New Rafe Meyer Road, near the city of Baker. Greenwood Community Park serves a larger geographic area than a neighborhood park and is designed to engage the entire family for a whole day. Higher levels of maintenance, security, and recreational opportunities are offered at community parks.
View a map of Greenwood Community Park
Like this park on Facebook to check in, tag your photos, and more:

Rentals
For information on renting the facilities at Greenwood, visit our Pavilion Rental Page.
The Waterfront
This facility is a waterfront respite that serves the needs of the park community. "The Waterfront" hosts The Waterfront Café, the new Dumas Golf Course pro shop, rental spaces and kayak/canoe rentals.
For more info about boat rentals and the Café, visit the Waterfront at Greenwood page.
Dumas Golf Course
Dumas Memorial Golf Course, an 18-hole design stemming from the 1960's style of golf that puts a premium on shot-making, measures 6,403 yards. The course features a mix of long holes with generous fairways and shorter holes that demand more precise driving.
Visit golf.brec.org to learn more about this golf course.
J.S. Clark Golf Course
This golf course is located adjacent to Greenwood Community Park. It is home to the First Tee Program of East Baton Rouge Parish. Clark's executive style 9-hole layout comes complete iwth a PGA style practice area. Ideal for newcomers and experienced players seeking to improve their game. Complete with wall to wall irrigation, excellent turf conditions are provided with 419 Bermuda tee boxes and fairways and Tif Dwarf greens. Visit golf.brec.org to learn more about this golf course.
Disc Golf
Greenwood offers a very popular 18-hole disc golf course. Click here for a map of the disc golf course at this park. To learn more about disc golf in BREC parks, visit the disc golf page.
Community Playground and Senior Playground
Greenwood has a large community playground with shade and picnic facilities for the whole family.
Thanks to the Pilot Club of Baker, this park also offers Louisiana's first senior fitness playground
Splash Pad
All splash pads are open daily from 8a.m. - 8p.m.
The operating sesason is April-October
The Greenwood splash pad is activated with two yellow poles in the splash pad area and will engage the system. Spray features will run for approximately 2-3 minutes and turn off. Pushing the button will re-engage the system. To learn more about our splash pads, visit brec.org/aquatics.
Lake
This is an 18-acre lake used for fishing, kayaking and canoeing. Kayaks, canoes, paddleboard, and fishing poles are available for rental the Waterfront building.
Tennis Center
To see what programs are available or get more information on this tennis facility, visit the Greenwood Park Tennis Center page.
Raising Cane's Dog Park
The Raising Cane's Dog Park at Greenwood Community Park is BREC's newest dog park. It features separate small and large dog play areas, a water station, benches and pavilion.
ExxonMobil Cypress Bayou Lake Trail
The ExxonMobil Cypress Bayou Lake Trail will include fishing piers, benches and interpretive signage that will tell the story of the use of this site as a World War II ammunitions depot associated with Harding Air Field. See a full map of the trail here.
The bridge located on this trail is currently being replaced. Some sections of the trail are closed as a result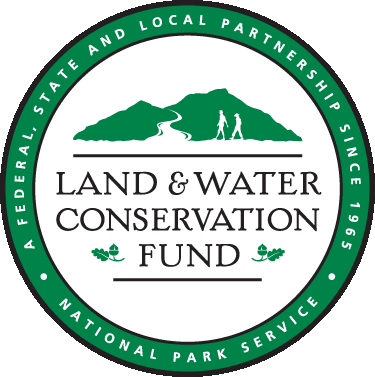 Amenities:
Boat Launch
Boat Rental
Disc Golf Course
Dog Park
Golf Course (18)
Lake
Natural Area/Nature Preserve
Nature Trails
Outdoor Fitness Station
Pavilion
Playground
Recreation Center
Spray Pad
Tennis Court (Lighted)
For more information about this park, please contact:
The Waterfront at Greenwood: 225-620-0500
Dumas Memorial Golf Course: 225-775-9166
Greenwood Tennis Center: 225-778-4040
Upcoming Programs & Events
Greenwood Community Park
Greenwood Community Park
Greenwood Community Park
Greenwood Community Park
Greenwood Community Park
Greenwood Community Park
Greenwood Community Park
Greenwood Community Park
Greenwood Community Park
Greenwood Community Park
Greenwood Community Park
Greenwood Community Park
Greenwood Community Park
Greenwood Community Park
Greenwood Community Park
Greenwood Community Park
Greenwood Community Park
Greenwood Community Park
Greenwood Community Park
Greenwood Community Park
Greenwood Community Park
Greenwood Community Park
Greenwood Community Park
Greenwood Community Park
Greenwood Community Park
Greenwood Community Park
Greenwood Community Park