Perkins Road Community Park
52.2 Acres - This community park is located in the southern part of East Baton Rouge Parish. A community park serves a larger geographic area than a neighborhood park and is designed to engage the entire family for a whole day. Community parks offer higher levels of maintenance, security and recreational opportunities.

Perkins Road Community Park is BREC's "Extreme Sports Park." The park includes many new recreational opportunities that are not provided anywhere else in the system. It is our most visited park.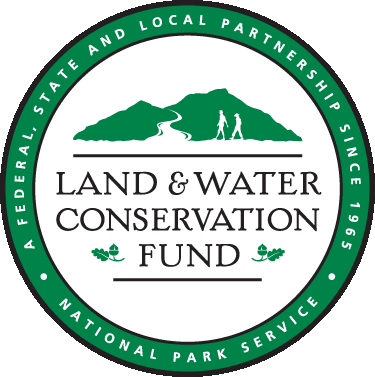 Hours of operation:
Sun.-Thurs.: Daylight to 10 p.m.
Fri. and Sat.: Daylight to midnight

This is a 30,000 square foot, concrete skatepark built by California Skateparks and accommodates both skateboards and bicycles.
BREC also offers smaller community modular skateparks located at Old Hammond Highway Park, 8900 Old Hammond Highway, in Baton Rouge and Zachary Community Park in Zachary. These parks are open free to the public from sunrise to sunset.

For up-to-date details, photos, updates on closures/events and more, follow us at facebook.com/brecextremesports.
Hours of Operation:
Tue: 5-9 p.m., open riding, free
Wed: 5-9 p.m., open Riding, free
Thu: 5-9 p.m., gate practice night, $4
Fri: 6-8 p.m. (rental one)
Sat: 10:30 a.m. to 12:30 p.m. (rental two), 1:30-3:30 p.m. (rental three), 5-9 p.m. (open track riding)
Sun: noon-2 p.m. (rental four), USABMXRaces 5 p.m. (3-4:30 p.m. registration)
Rain may close the track for up to three days.
For more information, call 225-766-9039.
ABOUT RACEWAY RACES
BREC's BMX Raceway offers USABMX sanctioned races every Sunday evening (weather permitting). Registration is from 3-4:30 p.m. and races promptly begin at 5 p.m. There is a $10 race fee and an USABMX membership is required. Memberships are available at the track.

REQUIREMENTS
BMX helmets are required. Riders must wear long pants. No reflectors, chain guards or pegs.
This dirt track is designed for 20" bikes because of its sharp turns and rolling jumps. Ages four and older can enjoy this facility.

RENTALS
A limited number of BMX bikes and helmets are available at the track. Minor parts on-hand for emergencies.
Fee: $4 bike rental fee/ $2 helmet rental fee

BMX BIRTHDAY PARTIES
The BREC BMX Raceway hosts many birthday parties and other family events throughout the year. The rental fee for this facility is $90 for East Baton Rouge Parish residents and $108 for out-of-parish residents. There are four different time slots available for rental (see schedule above). For facility availability and reservation policies, call 225-766-9039.
Hours of operation:
Fri. 4-9 p.m.
Sat. 1-9 p.m.
Sun. 1-6 p.m.
$5 day pass; $20 monthly pass
Hours of operation:
Sunrise to sunset.
Call 225-766-9039 to schedule night rides

Click here to learn more about cycling at the velodrome
This playground offers an extreme sports adventure theme. Kids love it! There are plenty of benches for parents to sit to watch their kids play...or parents can join in if the extreme spirit catches them!
The park features a beautiful fishing pond that was stocked with Rainbow Trout in December 2010. Click here to learn more about our fishing program.
• Tennis Court
• Walking, Skate and Bike Trails
• Sand Volleyball
Team Automotive Group Sportsplex

Team Automotive Group, the Baton Rouge Basketball and Volleyball Association (BRBVA) and BREC partnered to build a new, 30,000 suare-foot recreational complex.

The Team Automotive Group Sportsplex is in the heart of Baton Rouge at BREC's Perkins Road Community Park.

It is the largest indoor basketball facility in Baton Rouge and the largest indoor volleyball facility in Louisiana. In addition to being a premier basketball and volleyball complex, it is used for other purposes including BREC summer camps, cheerleading competitions and recreation activities for seniors.

The facility houses 3 tournament play basketball courts, 6 youth basketball courts, 12 basketball half courts and 5 competition volleyball courts.

For more information on the Team Automotive Group Sportsplex, visit teamsportsplex.net.
AMENITIES:
Playground, Picnic Areas, Recreation Center, Tennis Court (Unlighted), Stadium, Baseball Field (Lighted), Soccer Field, Hard Surface Walking Paths, Walking Loop, Fishing Lake, Skate Park, Cycling Velodrome, BMX Track
For more information about this park, please contact:
Extreme Park:
 225-766-9039
Recreation Center:  225-766-5209
Recreation Manager: James Vernon, 225-766-5209