Forest Park Tennis Center
Forest Park Tennis Center
Youth Programs
Fall Junior Tennis Academy (Ages 8-18) A continuous year-round program. Fall semester is through Dec.12. Tuesdays and Thursdays from 4-6 p.m. $10 late fee is applied if monthly payment is not received by the 10th of the month. Must register 24 hours prior to attending class. Same day registrants will incur a walk-on fee. For more information, contact Academy Director, Eric Street, at princessttennis@cox.net.
Adult Programs
Check back soon for updated program information!
Amenities:
Tennis Center
Tennis Court (Lighted)
For more information about this park, please contact:
225-756-3312
Upcoming Programs & Events
Get Directions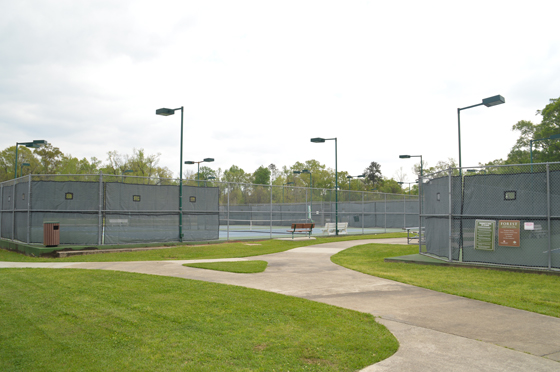 Location:
13900 S. Harrell's Ferry Rd.
Baton Rouge, LA 70816
225-756-3312
Hours:
Mon - Thurs: 8 a.m. - 10 p.m.
Fri: 8 a.m. - 8 p.m.
Sat: 8 a.m. - 6 p.m.
Sun: 8 a.m. - 6 p.m.