North Sherwood Forest Community Park
Adult Leisure Centers | All Parks | Community Park
13.18 Acres - This park is located in the northern part of East Baton Rouge Parish before you reach the City of Central. North Sherwood Forest Community Park serves a larger geographic area than a neighborhood park and is designed to engage the entire family for a whole day. Higher levels of maintenance, security, and recreational opportunities are offered at community parks. The site is on the old Federal Sharp Station Depot used during World War II. Over the years, the federal government has released the land at different times to BREC for use as a park. Today, some of the land is still owned and managed by the federal government.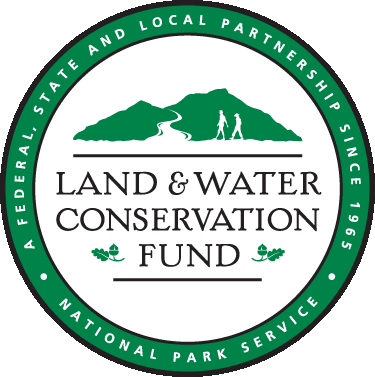 Indoor, Air-conditioned Walking Track
This track is 0.15 miles and is free for users.
Fitness Center
Hours of Operation:
Monday-Thursday: 6 a.m.-8 p.m.
Friday: 6 a.m.-6 p.m.
Saturday: 9 a.m. to 2 p.m.
Sunday: closed
BREC offers a full line of fitness equipment in four fitness centers throughout East Baton Rouge Parish. We have monthly memberships available, with NO contract to sign! Our low prices of $30 a month will allow you to visit any of our five facilities. We also offer additional membership rates of $12 a week and $6 a day. We offer treadmills, life cycles, stairmasters, individual weight stations, elliptical machines and free weights. We also offer CPR certified fitness attendants on duty at all times to answer any questions about the equipment.
Click here to learn more about BREC fitness centers.
Party or Meeting Rental rooms
Rent them for your next civic group meeting, birthday party, or baby and wedding shower. Inquire at the office for availability and rental rates.
The Virtual Park
Hours of Operation:
Monday-Thursday: 3-8 p.m.
Friday: 3-7 p.m.
Saturday: 9 a.m.-2 p.m.
Sunday: closed
This park is the newest, most modern type of recreation facility in the Baton Rouge area. The Virtual Park is a state-of-the-art exergaming facility that offers fun and fitness for all ages. Exergaming is the act of physical movement through technology. Patrons will enjoy climbing, snowboarding, cycling, dancing and exercising through video games and music. Fees: $5 daily entrance, two hours, $26 discount pass for eight visits.*Children 6 years of age and under must be accompanied by a parent or guardian at all times. Birthday party and group rentals are available.
Fishing
Hours of Operation: Sunrise to sunset
Visit the 3 acre lake with a valid Louisiana fishing permit. Bank fishing only, no motorized boats.
Click here to learn more about fishing at this park.
Pavilion Rental Information
North Sherwood Forest Park has one pavilion available to rent. Click here to learn more about this pavilion.
Related links
Walking/Biking Trails
AMENITIES:
Playground, Picnic Areas, Pavilion Rentals, Recreation Center, Adult Leisure Program Location, Fitness Centers, Baseball Field (Unlighted), Hard Surface Walking Paths, Fishing Lake
For more information about this park, please contact:
Facility: 225-275-0568
Recreation Manager: Ebony Lewis