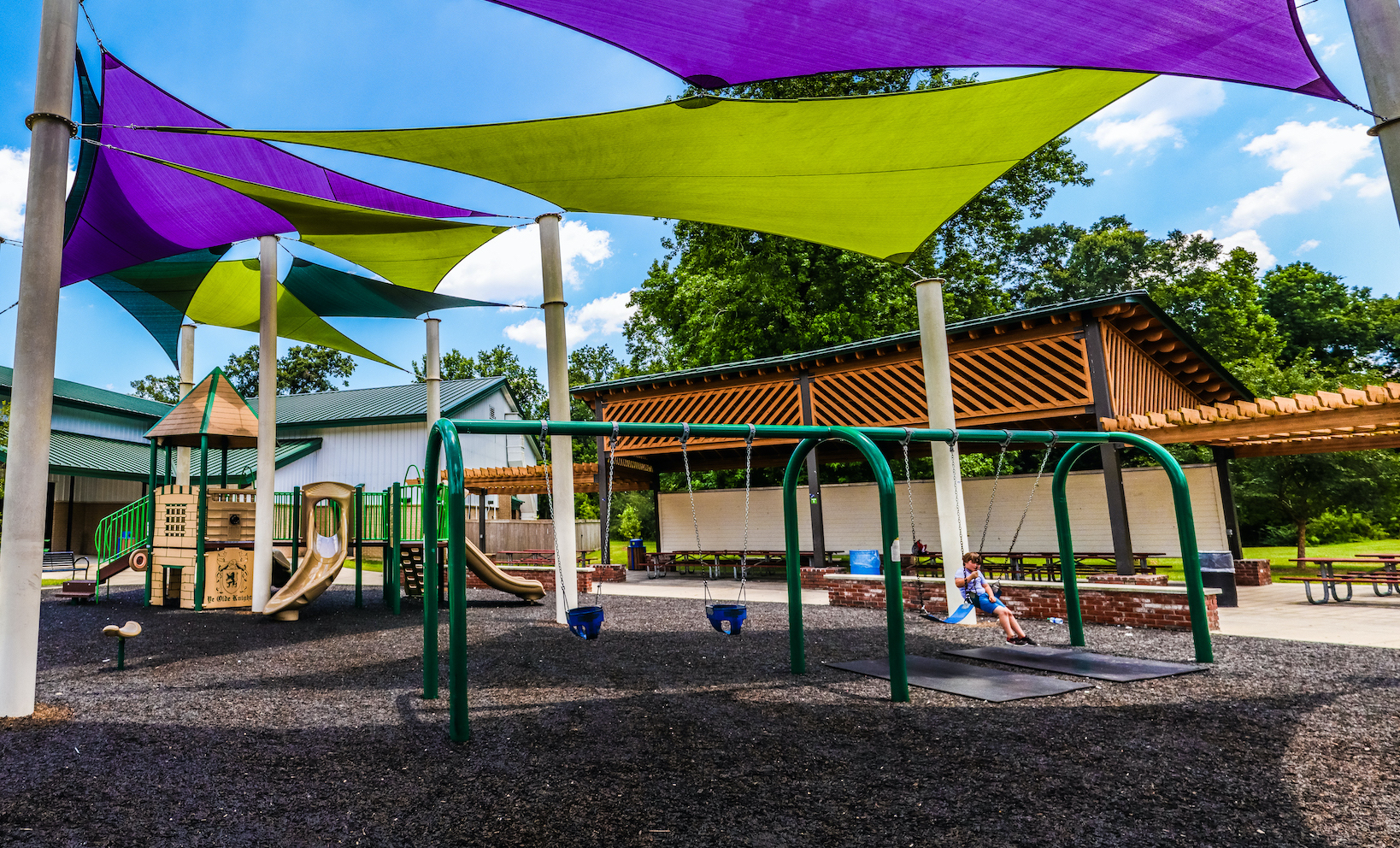 Bluebonnet Swamp Nature Center - Improvements
Bluebonnet Swamp Nature Center
The Bluebonnet Swamp Conservation area is a 103-acre BREC facility within the southern areas of the parish for users to have meaningful experiences in nature. This planning effort is the first of its kind since opening in 1997 - making this a critical milestone for the Bluebonnet Swamp. Since its conception, the Bluebonnet Swamp has had a multitude of unforeseen challenges that have impacted the site from more ecological matters to issues regarding accessibility and exposure to the public. The final deliverable is a Vision Plan Report that will include a proposed site plan, operations and maintenance recommendations, funding strategies and a plan for phased implementation.
The final Vision Plan Report is expected to be completed by the end of the Summer 2023. There will be opportunities to give feedback via public engagement meetings during the Spring of 2023 – if you are unable to make it to the public meeting you can provide feedback via the online survey.
Who is working on this project?
BREC has asked landscape architects at Design Workshop, Inc. to lead this effort and are supported by other specialty teams. Design Workshop :: Landscape Architecture, Planning, Urban Design, Strategic Services
Project Vision
The Bluebonnet Swamp vision plan will set the stage for the creation of a variety of experiences that will translate the ecological narrative of connecting people to the place. Utilizing stakeholder and community engagement, the Vision Plan will mitigate environmental and economic challenges that the swamp currently faces, while building a road map for the evolution of the Bluebonnet Swamp Conservation Area.
This will be achieved by aligning ourselves to the following Project Goals:
Foster an authentic landscape that brings the site to its full ecological and cultural potential.
Create balance between revenue generating program spaces and the swamp's beauty and character.
Embrace educational programming and interpretive opportunities.
Build a network that can accommodate future growth and meets the community's needs.
Exhibits
Project Udpates:
June 2023 - Public survey available online for patron's responses and feedback. Public workshop to be scheduled
July 2023 - Public workshop to be scheduled early to mid-September.
Previous Improvements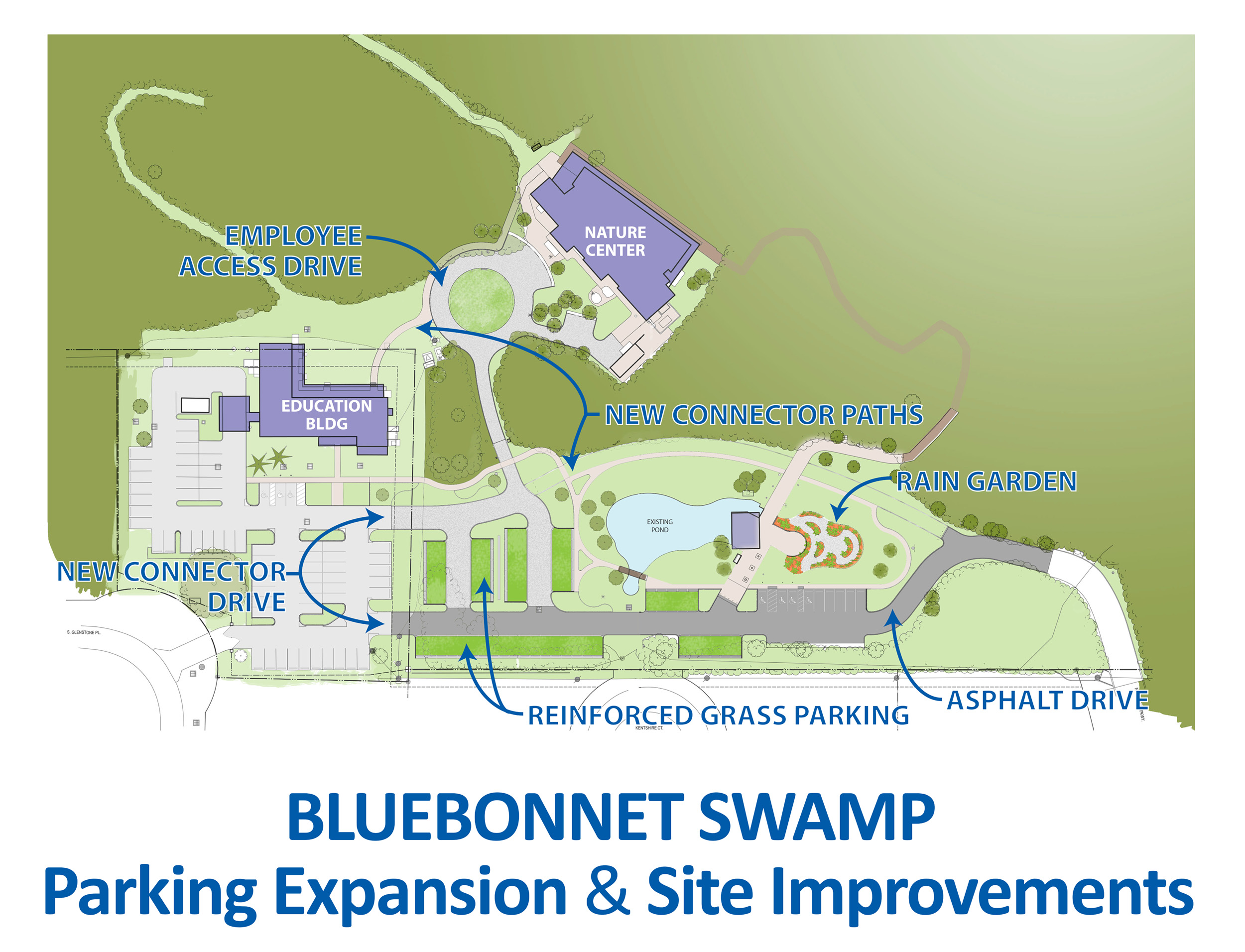 Features
New connector paths
New employee access drive
New connector drive
Newly paved asphalt drive
Reinforced grass parking
COMPLETED DECEMBER 2018 (Click to view project timeline)
October 2017 - Notice to Proceed issued to Honore Companies LLC
May 2018 - Most concrete has been poured. Waiting on reinforced turf installation, landscape and signage.
July 2018 - Waiting on turf
September-October 2018 - Contractor installing turf
October 2018 - Majority of construction complete by contractor
December 2018 - CIP work underway. Decorative fence posts are in place, waiting for panels. Welders working on signage brackets and animal cutouts.
---
---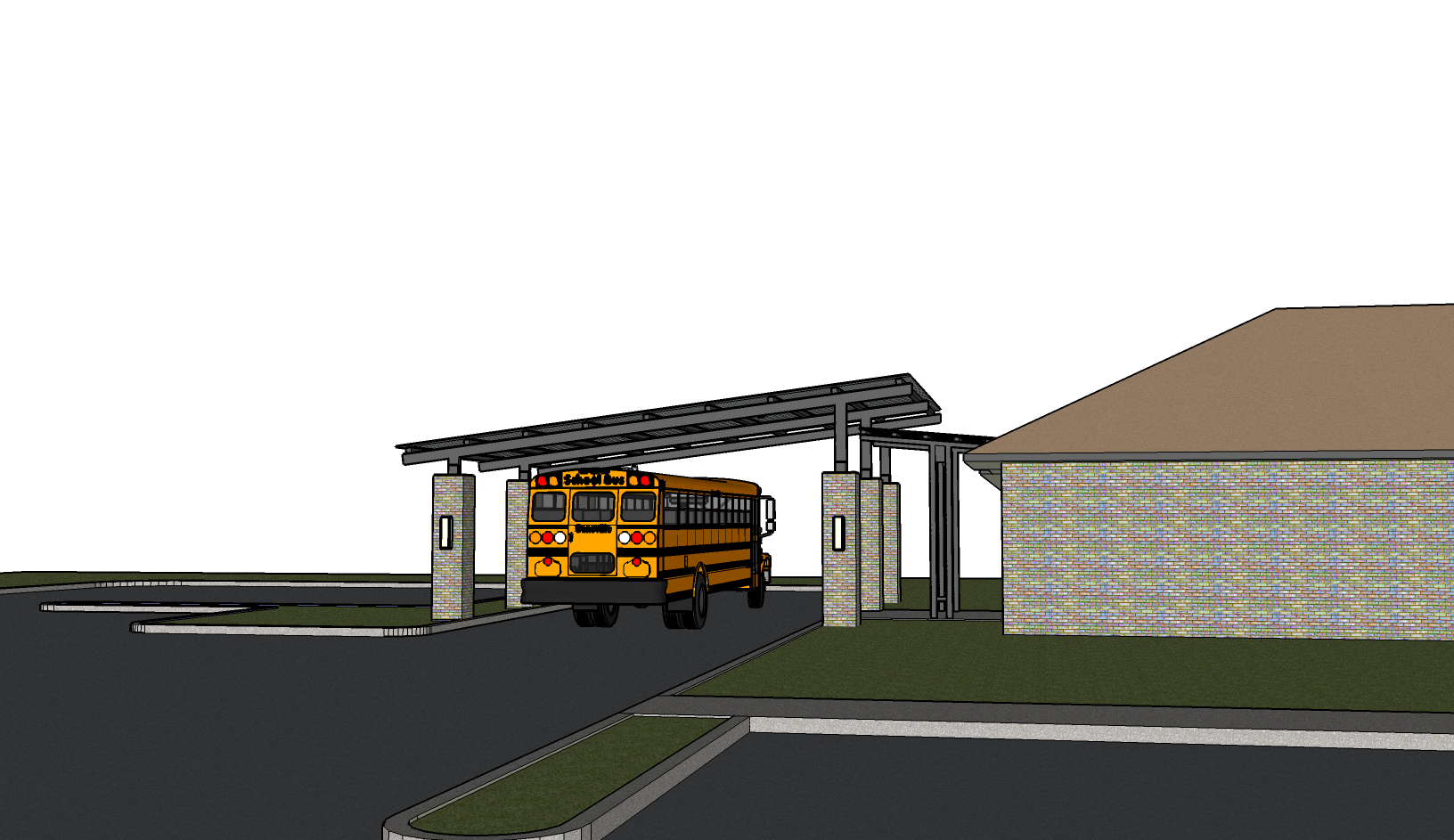 Features:
New Education Building - Porte Cochere
COMPLETED JUNE 2022 (Click to view project timeline)
September 2020 - Project in design, construction to begin spring 2021
February 2021 - Design development stage, going over designs from consultant, construction to begin summer 2021
June 2021 - Project in bidding stage, in process of sending project out for quotes
November 2021 - Received bid results and working on recommended contractors.
February 2022 - 5% Complete; contractor is pouring concrete footings.
May 2022 - 65% Complete; roof panels to be installed
June 2022 - 100% Complete; project has been completed and porte cochere is ready to be used by school buses and the public.
---