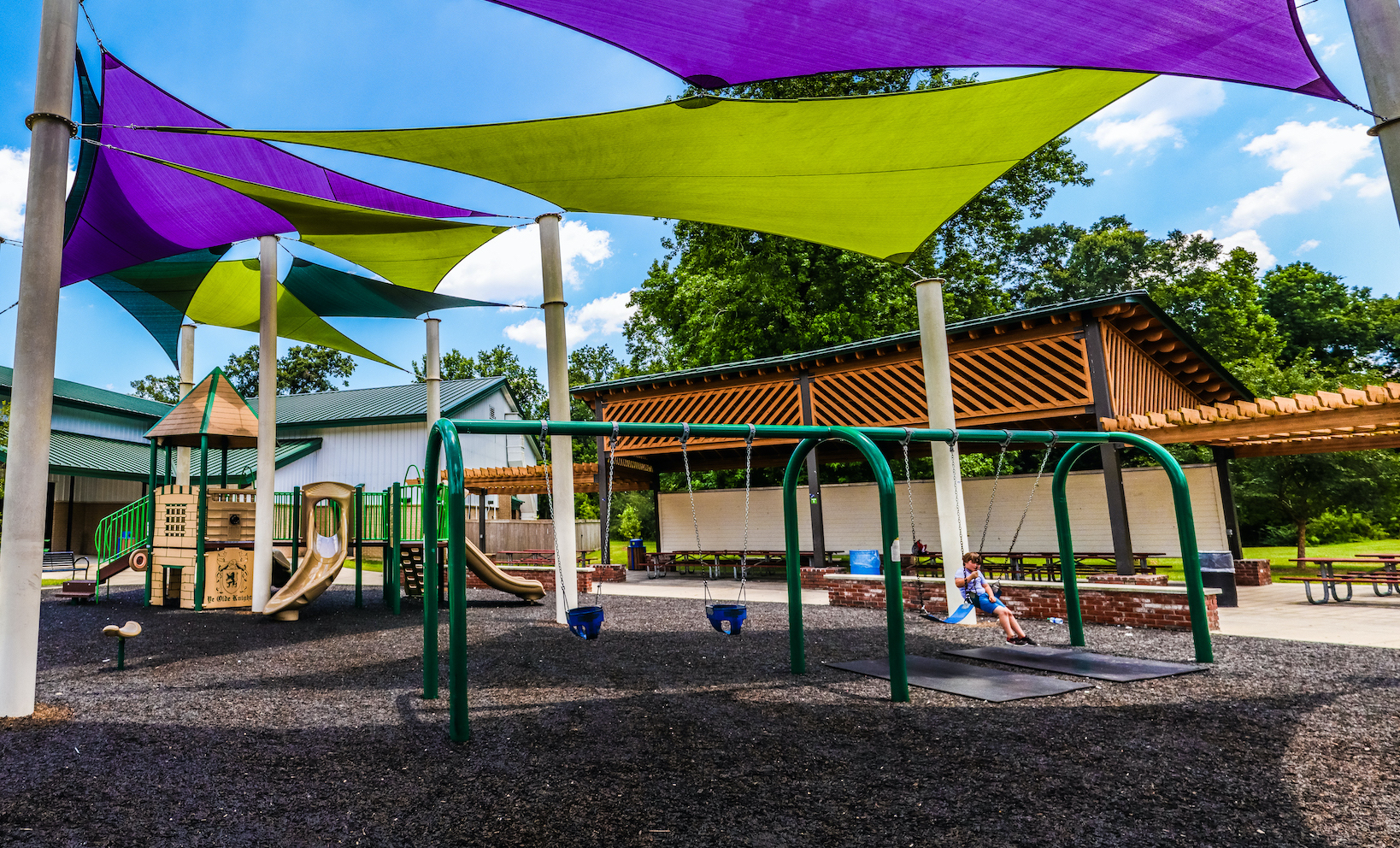 Geaux Green with BREC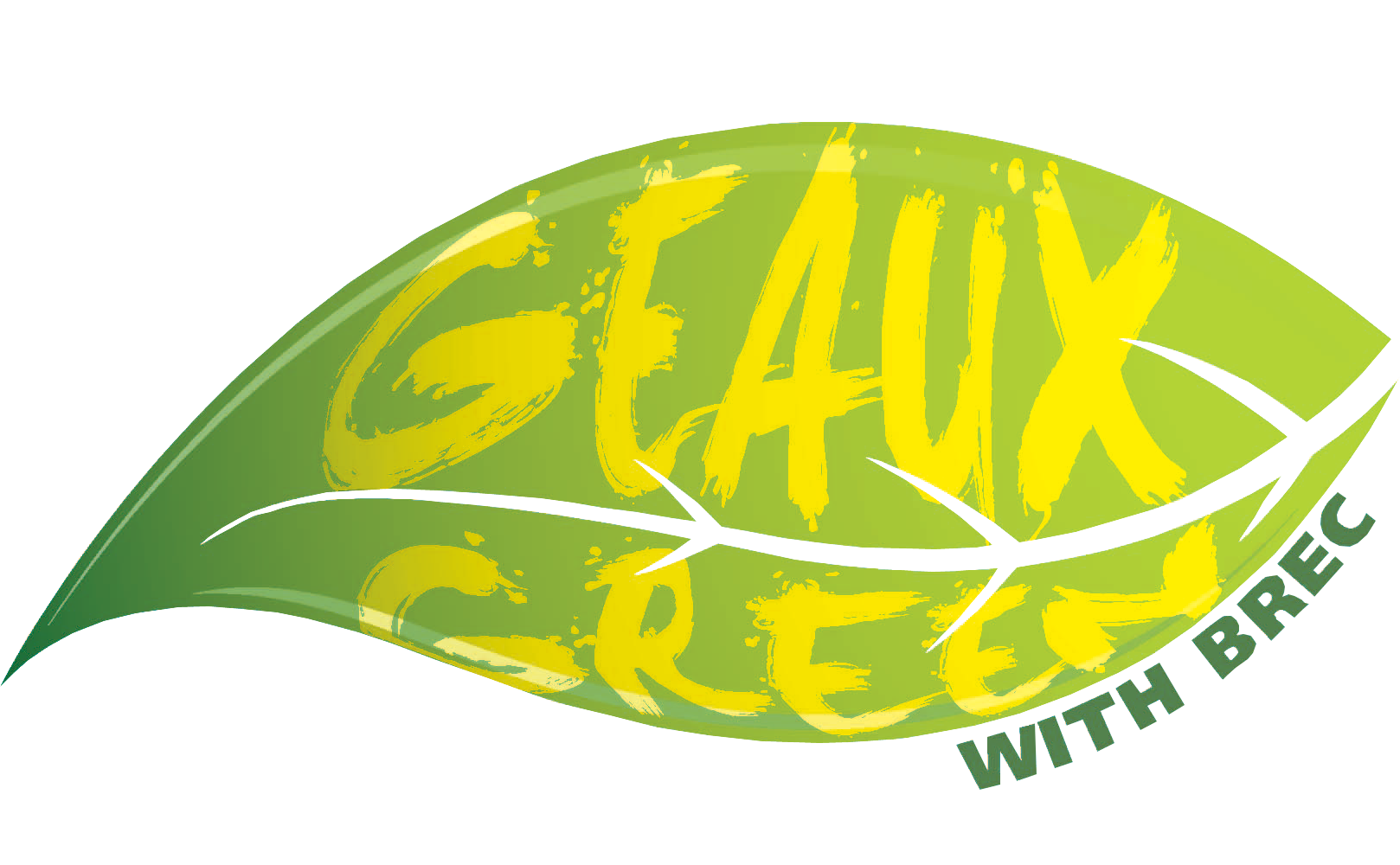 Geaux Green with BREC
BREC strongly believes in conservation and preserving green spaces to help the environment and keep East Baton Rouge protected from flood waters. Recycling is another important component of that effort and this initiative is to give residents the opportunity to become involved in recycling and enjoy our beautiful parks at the same time. As part of our Geaux Green effort, we'll work to help educate residents about the importance of recycling, fighting litter and doing everything we can to make East Baton Rouge Parish a better place to live and play.t
Geaux Green Committee
Although BREC has demonstrated its sustainability ethic through numerous green achievements in the past, there is a global and local need for an increase in sustainability efforts across the board. The Environmental Sustainability Policy is part of an initiative for BREC to become as environmentally conscience as we can within our budgetary restraints. The Geaux Green Committee was created to help develop an Environmental Sustainability Policy and help BREC achieve its sustainability goals in the future. BREC's sustainability policy is centered on recycling, reducing waste and reusing resources - the three R's. Engaging and educating BREC staff and the citizens of East Baton Rouge Parish on how to be green and its benefits will be an important component of the policy led by the Geaux Green Committee.
Geaux Green Committee Mission
It is our mission to create a vessel which promotes and initiates BREC's Environmental Sustainability Policy.
Geaux Green Committee Vision
Our vision is for BREC to become a leader in environmental and economic sustainability while operating within our budgetary restraints. To accomplish this vision we will:
Begin an education campaign which not only teaches WHY Geauxing Green is important but also HOW to carry out BREC's Environmental Policy Goals.
Further develop BREC's recycling program starting with the Eugene A. Young Administration Offices at Milton J. Womack Park.
Promote an agency-wide Geaux Green mentality which will lay the groundwork for each Department to further develop their own green objectives and tasks.
Environmental Sustainability Policy
The Recreation and Park Commission of East Baton Rouge Parish has always been, and continues to be, committed to protecting our natural environment as part of our mission to provide parks and recreational opportunities for all citizens of East Baton Rouge Parish. The purpose of BREC's Environmental Sustainability Policy is to ensure a comprehensive environmentally sensitive and sustainable approach across all planning, programming and operations, and to realize the organization's commitment to responsible growth and environmental stewardship.
Strategic Goals
Goal 1 - Environmental Stewardship: BREC will serve as stewards of the environment.
Goal 2 - Environmental Education and Interpretation: Increase knowledge and awareness of environmental sustainability in BREC staff and park users.
Goal 3 - Recycling: Expand BREC's recycling efforts by implementing the Geaux Green Recycling Program.
Goal 4 - Energy Conservation: Reduce BREC's energy consumption.
Goal 5 - Water Conservation and Water Quality Protection: Reduce BREC's water usage and improve the water quality in EBR Parish.
Goal 6 - Sustainable Design and Construction of Buildings: Integrate sustainable design and construction methods in our day to day operations of building and maintaining park land and facilities.
Goal 7 - Environmentally Preferable Purchasing: Increase purchasing of Environmentally Preferred Products (EPP's) and incorporate a sustainable mentality into current purchasing procedures.
Goal 8 - Monitoring and Tracking: Develop a means of monitoring our goals and tracking our achievements.
Green Achievements
Geauxing Green is not a new concept for the departments and programs at BREC. Currently BREC has numerous sustainability initiatives in place that have successfully reduced our environmental impact and marked us as stewards of East Baton Rouge Parish. The following is a bragging list of past and current green achievements:
Tennis Centers:
Only print receipts if customer wants it
Printed cash logs on used flyers - starting in June 2013 this printing will be eliminated
Turn-off computer monitors at the centers
Re-use envelopes
Re-use balls from tournaments or give them to nursing homes & schools
Give racket bags to Inclusive camps for crafts
Give ball containers to CIP and Maintenance to reuse as containers to hold nuts/bolts, etc.
*Question about Finance policy/procedure for needing paper copies vs. pdf's for audit purposes.
Park Operations:
Vehicle consolidation - reduce fuel costs
Animal and Tree Waste make compost & mulch
*Question: Can we give things away or sell things to the public? The Cleveland Zoo does it - bags & sells it
*Question about getting an account for Revenue so that Park Ops & CIP are able to keep money made from scrap material. Would need deposit slip books for departments for salvage materials.
Zoo:
9 yd dumpster for recyclables - everyone dumps their own. Picked up twice a month for $60/month
Since everyone that wants to participate brings their own recyclables to the dumpster there is not a set standard for signage, bins, etc.
P&E / Superintendent's Office:
Bring home our own recyclables
Encourage using a real coffee cup instead of disposable
Recycle paper through free service from the Recycling Foundation
Make note pads from slightly used paper
Motion sensors in closet so the lights do not get left on
Reuse office supplies as much as possible - paper clips, "sign here" stickers, etc.
Keep files digital as much as possible to reduce paper consumption and need for more filing cabinets.
Golf Courses:
Water consumption in the Pro Shop is only minimal; Golf Course watering is timed by computers to conserve water
We continuously pick up trash, and have trash containers positioned all over the course
Maintenance Superintendent uses chemicals that minimally impact the environment
Maintenance Superintendent uses recycle products on the Golf Course
Golf Cart Charger are timed so that it does not run overnight, this saves energy
Golf Clubs that are lost are collected for the First Tee to be used to teach Clinics and Programs
When closing at night, the Pro Shop Clerks turn off computer