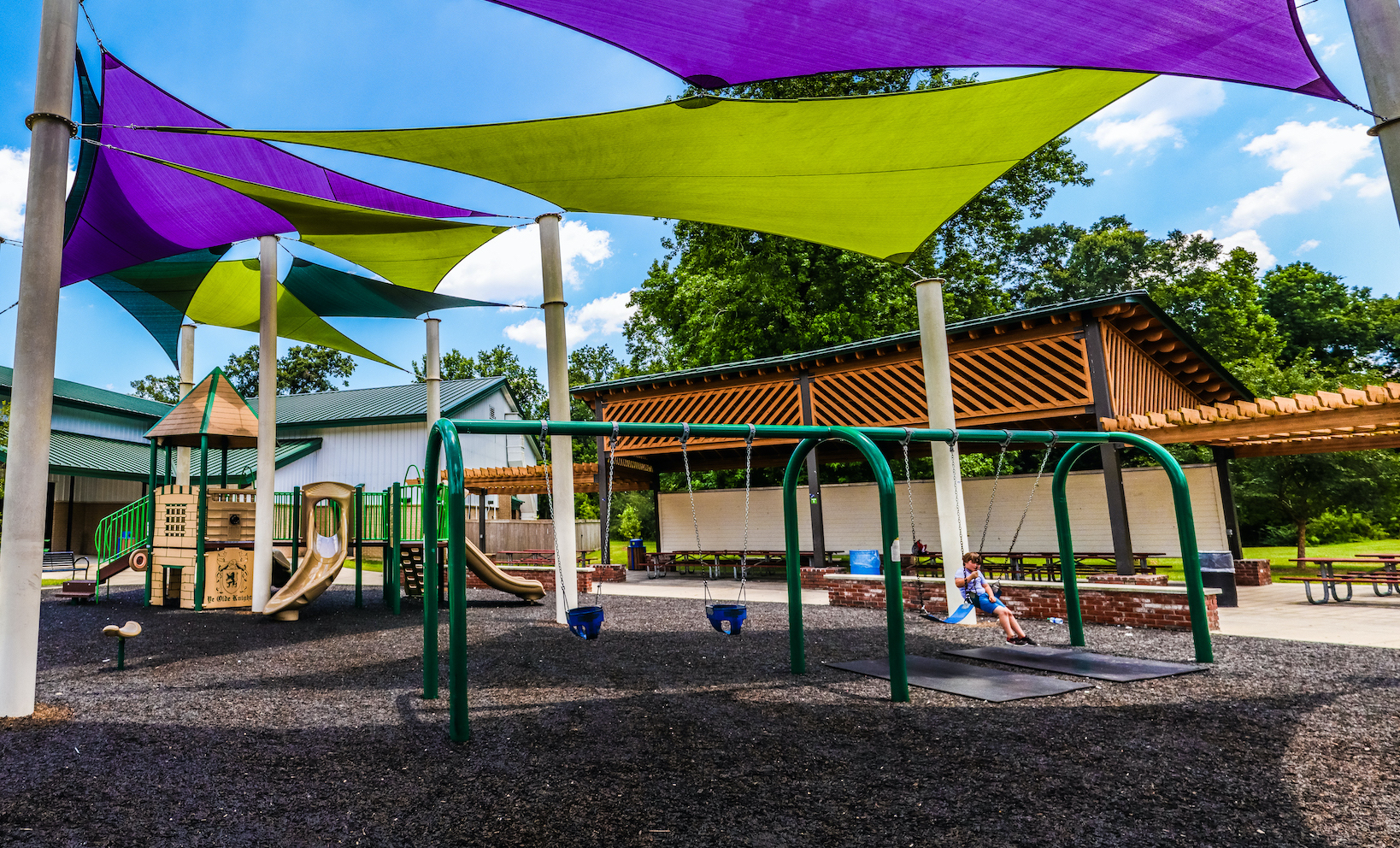 Dog Park Rules
Hours: Open from Sunrise to Sunset • Hours are Strictly Enforced
The off-leash dog area is for dogs, their handlers and those accompanying them. No other use is allowed.
Dogs must be properly inoculated and healthy, free of contagious conditions, diseases and parasites.
No puppies under 4 months of age allowed. •
No more than 3 dogs per owner.
Females in heat are prohibited.
Dogs must wear rabies and registration tags on collar.
Dogs must be on a leash while entering and exiting the fence area.
Owners must remove any pinch, prong or spiked collars before entering.
Owners must be in control their dogs at all times.
Owners must have possession of dog leash at all times.
Handlers must be 16 years of age or older.
Children under 12 years of age must be under strict adult supervision.
No running, chasing or petting dogs without the owner's permission.
No strollers, bicycles, chairs, etc. are allowed in the off-leash area. Wheelchairs are allowed.
Professional dog trainers not permitted to use this facility to conduct business.
All dog waste must be disposed of properly.
Persistent barking is not allowed.
No digging is allowed. Owner will be responsible for filling holes.
Aggressive dogs are not permitted. If aggression occurs, dog must leave.
Rawhides, food (dog or human) and glass bottles are not permitted.
Owner is responsible and waives liability to BREC for any injury or damage caused by pet.
Agility Course equipment is for DOG USE ONLY! Sorry people!
Dog Owner's Responsibilities: Code of Ordinances, City of Baton Rouge and East Baton Rouge Parish, Title 14, Chapter 2, Sec. 14:204