75 Years of BREC
This video was originally created for BREC's 70th birthday in early 2016. A new chapter has been added about the next 5.5 years (2016 - 2021) due to the impactful events that occurred during that time, further shaping BREC into the park system that it is today.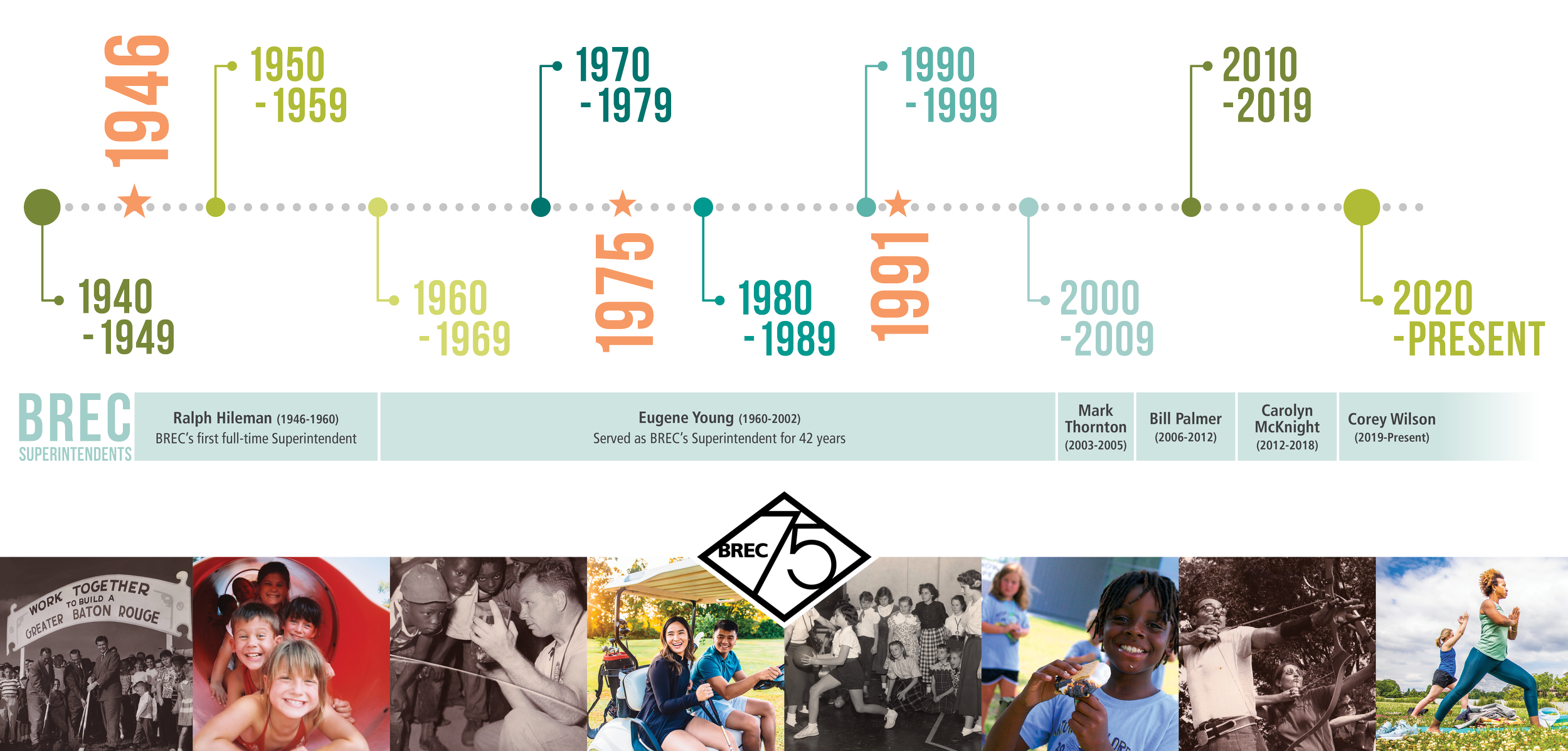 Click here to download a printable version of this timeline
Click on a decade below to learn more
There are so many big things on the horizon for your park system – we can't wait to see what the next 75 years will bring!