BREC Open: Wi-Fi in BREC Parks
About the Services
Look for buildings with this sign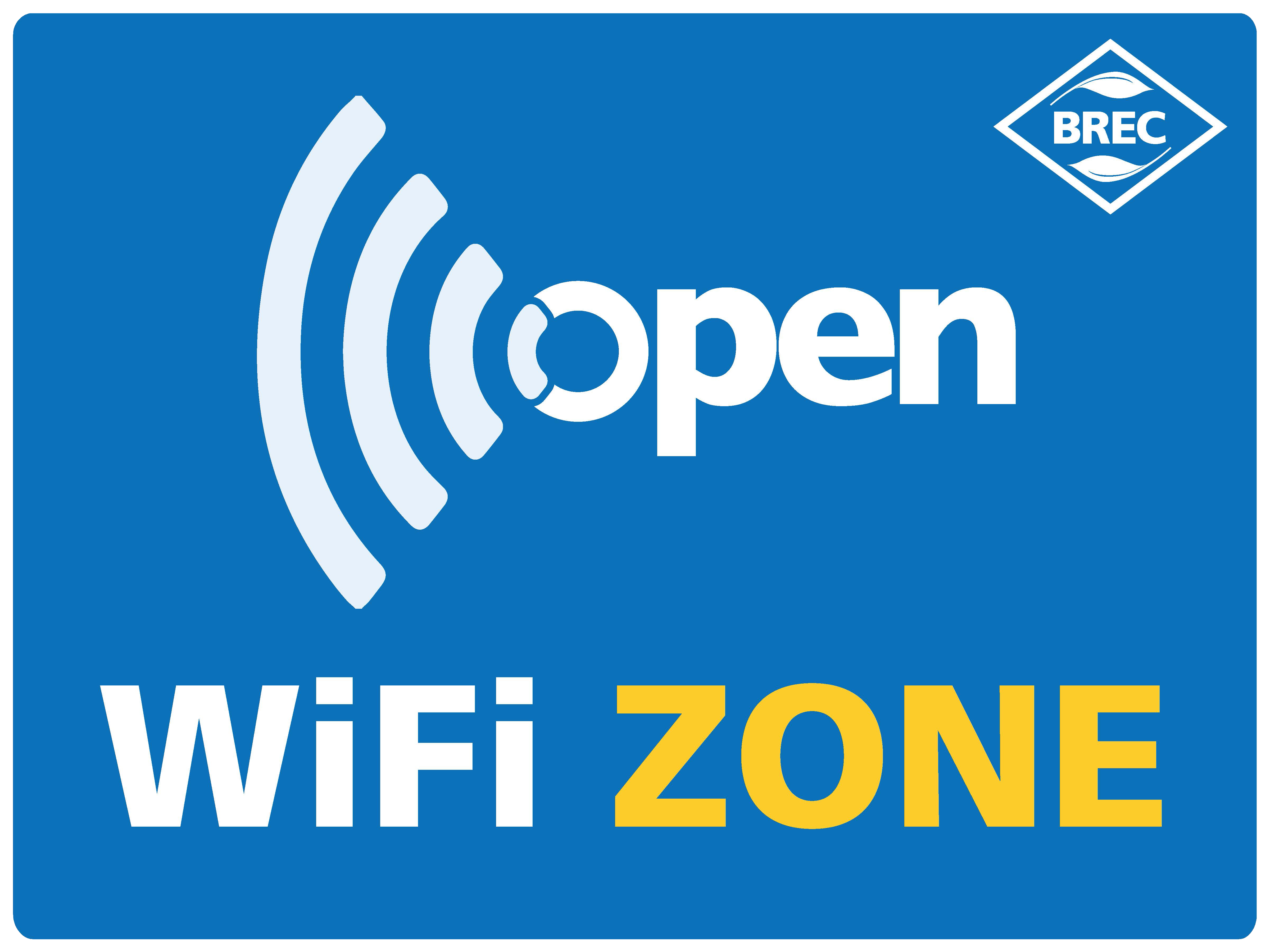 In 2015, BREC launched it's very own Wi-Fi service to be offered in parks around East Baton Rouge Parish. BREC Open is a Wi-Fi service offering park visitors the choice of 3 different packages:
Basic - free serivce that has no download limits but has slower speeds and is limited to two hours per day
Premium 4 hour - a $5 service option that lifts the speed and priority restrictions allowing visitors the additional bandwith requred to hold video conferences, watching streaming video, and download larger files
Premium 2GB - a 30pday service that allows 2GB of downloaded/uploaded content or 30 days of Premium Access, whichever comes first. Premium packages are tied to a specific device and allow Premium Access at all Wi-Fi locations.
Customers can purchase Premium packages securely through their mobile devices with a credit card, debit card, gift card, or a prepaid card (Visa, MasterCard, American Express, JCB, Discover, and Diners Club) or soon through the purchase of a voucher from most BREC locations using cash, check or credit card.
BREC Open Availability
BREC Open Wi-Fi is available at the following locations:
Anna T. Jordan Community Park
Antioch Boulevard Park
Baker Recreation Center
Baringer Road Park
Beaver Creek Park and Golf Course
Ben Burge Park
Bluebonnet Swamp Nature Center
Burbank Soccer Complex
Cedar Ridge Avenue Park
Church Street Park
City-Brooks Community Park
Drusilla Lane Park
Dumas Memorial Golf Course
Expressway Park
Farr Park Equestrian Center
Flannery Road Park
Flanacher Road Park
Forest Community Park
Greenwood Community Park
Gus Young Park
Hartley/Vey Sports Park
Highland Road Community Park
Hooper Road Park
Independence Community Park
J.S. Clark Park and Golf Course
Jefferson Highway Park
Kathy Drive Park
Kernan Avenue Park
Liberty Lagoon
Longfellow Park
Lovett Road Park
Magnolia Mound
Mills Avenue Park
Milton J. Womack Park
Monte Sano Park
North 14th Street Park
North Sherwood Forest Community Park
North Street Park
Palomino Park
Perkins Road Community Park
Plank Road Park
Red Oaks Park
Saia Park
Santa Maria Golf Course
Sports Academy
T. D. Bickham, Jr. Park
Webb Memorial Park and Golf Course
Zachary Community Park
The signals for the service are strongest inside the BREC facilities and extend about 100-200 feet from the building. Signs indicating service areas are located at each site. BREC monitors the usage and demand to determine where to install additional hardware to expand the reach of the Wi-Fi signal.