Maplewood Park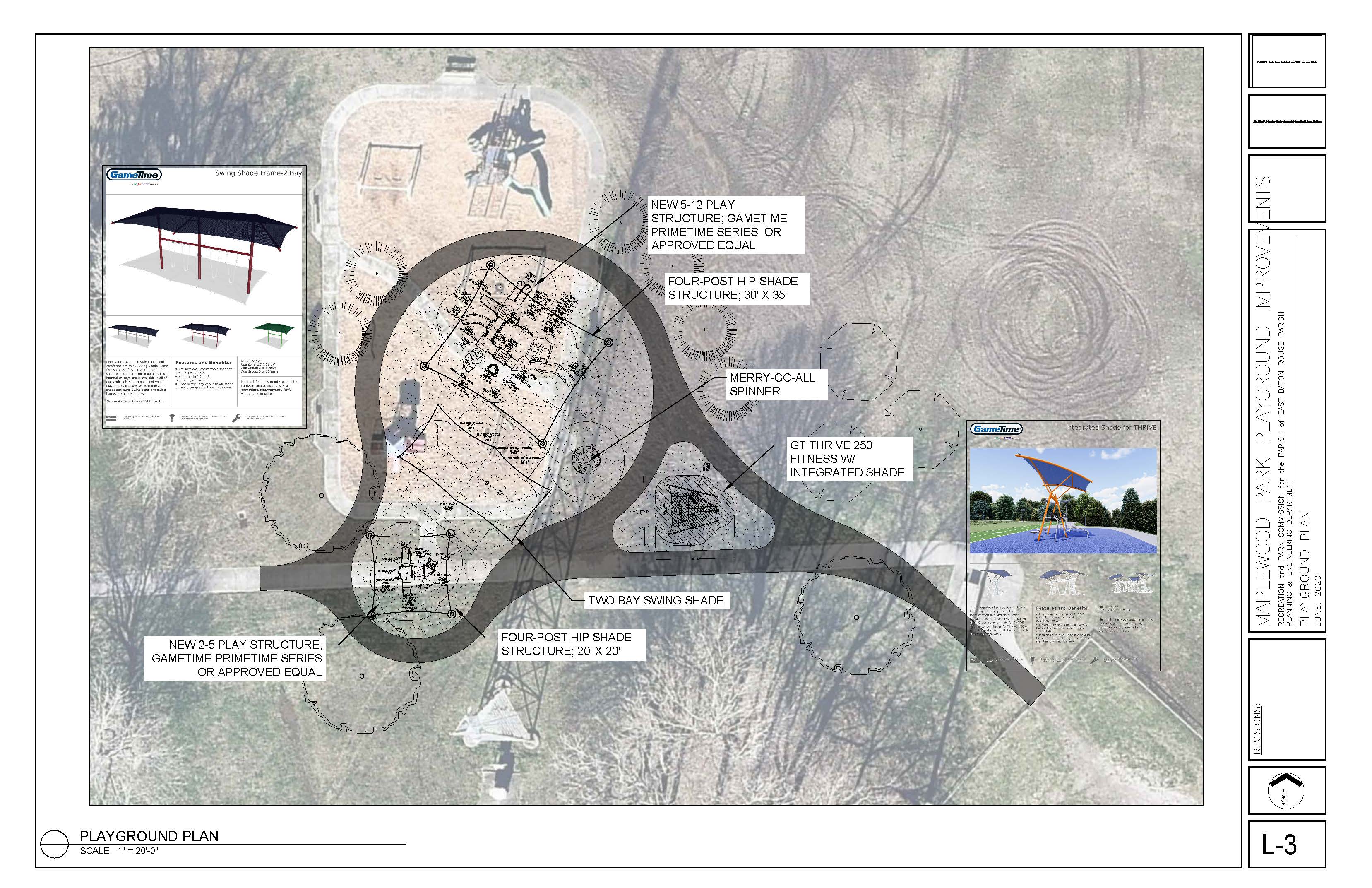 (Click to enlarge)
Project Features:
NEW

Playground Equipment

NEW

Fitness Equipment

INCREASED

Shade

NEW

Connecting Walks"
Project Updates
January 2020

- In design, Public Meeting end of January

March 2020

- Conducted online public input survey. Download Results Here

APRIL/MAY 2020

– Analysis of Online Survey, Schematic Design, Design Development

September 2020

- Construction set to begin 2021

February 2021

- Project going out to bid

March 2021

- Project Bid Opening, 03/25, awaiting bid tab and recommendation

April 2021

- Bid contractor awards going before Commission for approval in April

June 2021

- 5% Complete, project underway: demolilion and layout have begun.

July 2021

- 5% Complete, continuing construction

August 2021

- 10% Complete, area has been prepared for playground equipment and awaiting shipment of play equipment.

November 2021

- 20% Complete, Contractor has completed drainage work and prepared playground area, awaiting shade structure and new playground equipment to arrive on site.

February 2022

- 90% Complete, Shade structure completed, playground equipment completed, working on site furnishing and grading and completing the playground surfacing.

May 2022

- 95% Complete, Contractor is addressing punch list items.
Estimated Completion for Current Improvements: Spring 2022
Previous Improvements