Bioblitz Goals
To educate about and foster appreciation for East Baton Rouge's biodiversity with the public through hands on exploration and citizen science
To provide valuable baseline data to BREC's Conservation Program on the distribution of species on BREC land
To bring attention to BREC's conservation areas and the efforts of the Conservation Department to protect these resources for the education and enjoyment of EBR's citizens
Information for Participants/Citizen Scientists
What is a Bioblitz?
A Bioblitz is an intense period of biological surveying in an attempt to record all of the living species within a designated area. Groups of scientists, naturalists and volunteers conduct an intensive field study over a continuous time period, usually 24 hours. BREC Conservation uses the Bioblitz data to focus future field surveys and gather information for our natural resource management plans. It allows us to have a better understanding of what is in our parks so we can appropriately manage and protect the land.
What is a Citizen Scientist?
A citizen scientist is someone from the general public who collects and analyzes data relating to the natural world, typically as part of a collaboratie project with profressional scientists. You do not necessarily have to have prior knowledge of species or survey methods thanks to new technology. You and your family will be the citizen scientists during this event using the app described below to help us document species.
What if I don't know how to identify anything?
NO PROBLEM! We still need YOUR help to survey. You can help by hiking with a phone loaded with iNaturalist, a free app that is designed to record the location you found an organism and document what you found by taking a picture. If you don't know the name of the plant or animal just leave the ID blank and scientists will review it and identify it based on the pictures you took. OR you can join us on a guided survey hike led by an expert/scientist and help to look for whichever organism is the topic of the hike. Also, if you just want to come and see what all the fuss is about we will have a tent set up all day Saturday with specimens that have been collected by scientists so you can see the animals within the park up close and personal. During the Biodiversity Fair we will have vendors with live animals and samples from native species in Louisiana and great touch activities for kids.
Do I need to register?
Yes and No. You do not need to register if you plan to come and survey on your own or to attend the Biodiversity Fair, but we do ask that you register in advance for our guided hiking programs. Guided hikes led by scientists or experts can be found at the link below. If you are a scientist, volunteer or vendor please visit the "Information for Scientists/Experts and Volunteers Section" for more information about your role.

REGISTRATION WILL BE AVAILABLE CLOSER TO THE EVENT
Student and Scout Involvement
Although this year we are not offering a full Friday field trip experience for classes, we are still encouraging students and scouts to get involved in this event. Teachers please encourage your class to attend this event with their families and contact us about how to get your class involved with in-class trainings for future years. We would love to visit your school and teach your class all about our Bioblitz and how to collect data so they can attend in the future. Contact us at conservation@brec.org.
Homeschoolers
We welcome informal education groups and home schoolers to register for the scheduled guided hikes and activities on Friday and Saturday to get the most of your experience. Additionally, we have a few activities you can do on your own at this event to explore the park even further and add to the adventure. Want to take it a step further? Have your students create a research poster investigating local flora and fauna, biodiversity or other related topics to have on display in our research tent. See below for more information.
Scout Troops
This event is the perfect place to bring your scouts so they can learn, have fun and earn badges! We encourage troops to register for the scheduled guided hikes and be sure provide as accurate of a number in your counts as possible to ensure we have enough leads to guide our hikes. Please note that all scouts must be accompanied by adults with a ratio of no less than 3:1. In addition to our guided hikes where scouts can get hands on experience from real scientists, we also have several other activities to take their adventure further. Whether it is geocaching in the forest or presenting a poster in our research tent, there are so many ways for your scouts to get the full citizen scientist experience. See below for more information.
Saturday Adventures
All day Saturday we have two opportunities for your students or scouts to have their own un-guided adventure in our park. You can complete these activities as a group or in teams at your own leisure throughout the day. These will allow scouts to earn unique badges and for students to go on special citizen science adventure in the park. Families are also welcome, you do not need to be a scout or student to complete these activities.
Evidence of Bug Scavenger Hunt
Scientists will tell you, some species are hard to find. But many leave important clues that can not only help us find them but also identify them! This fun scavenger hunt will take your adventurers on a detective sleuth hunt for nature's most elusive creepy crawlers…Bugs! Despite being one of the largest taxonomic groups on the planet, their small size and ability to fly, crawl and burrow out of site can make insects an arachnids difficult to find. This scavenger hunt will have your detectives following the trail of insects around the park, looking for clues and seeing the unseen.
Geocache/Earthcache Adventure
Is your explorer looking to take their trekking skills to the next level? Geocaching is a great way to adventure into the park while exploring the ecosystem. This unguided adventure just requires your smart phone and the willingness to explore the unknown. Step off the beaten path and see some of the park's beautiful features from a different perspective.
Educational Research Poster
An important part of being a scientist is sharing your research with others. Creating and presenting a research poster is a great way to experience this important concept. Older scouts who are inspired and passionate about issues in nature and improving our environment are encouraged to submit their own educational or research posters for display in our research tent! Submitted posters should be 48"w × 36"h, and are encouraged to be standalone so the scouts can enjoy the rest of the event.
Please submit a digital copy of your poster or legible photograph to conservation@brec.org by March 25th for review. You are responsible for printing or assembling your poster and bringing it to the event.
Bioblitz Activity Descriptions
Night Hike
This is a guided hike through the forest at night looking for tracks and learning about various nocturnal species, especially mammals, bats and owls.
Black Lighting
Black lighting is when lights of various types are shined at sheets to attract invertebrates such as moths and beetles for close observation. You can help to collect specimens that land on the sheets and ID them with scientists.
Guided Survey Hikes
There will be multiple short educational hikes offered throughout the day Saturday to provide you with an opportunity to meet scientists and learn about various groups of species. During these hikes you are encouraged to document what you find with the iNaturalist app. See the list of specific hike topics below and be sure to register in advance using the link above.
Plants
Aquatics
Insects, spiders and kin
Reptile and Amphibians
Scientific Demonstrations
Scientific Demonstration will be offered showing how scientists sample, observe and monitor different species. You will have a chance to try a few out yourself and can ask scientists questions about their sampling methods.
Bird Banding
Aquatics (during the aquatics hike)
Arborist
Mini Zoo
Select live animals from surveys will be temporarily held for citizen scientists to observe. We will use a series of terrariums and aquariums to keep animals humanely for a short period of time. This will be ongoing throughout the day Saturday and during the students field experience on Friday as well.
Biodiversity Fair
Visit our fair on Saturday and learn more from our vendors about local ecology with hands-on displays and activities. See live animals, museum specimens and research projects in action!
Scientists and Experts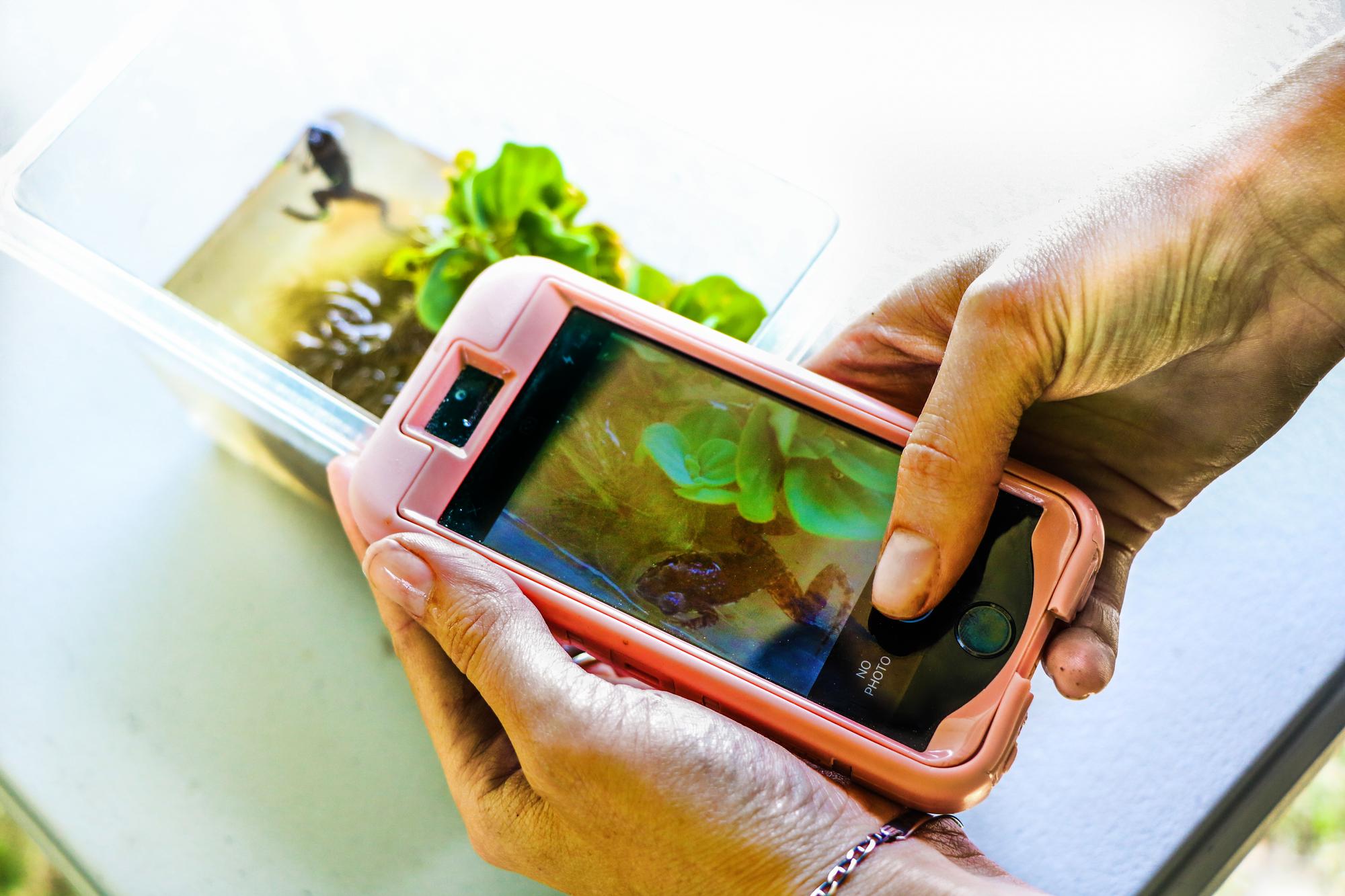 Although our Bioblitz is a citizen science event, we still need the help of science professionals, taxonomic experts and professors to guide the public with their surveys or gather more data in the park. Below are three different capacities that you can get involved.
Guided Hike/Activity Lead
During certain parts of our event we rely on scientists and experts to guide the public on hikes in the park so they can learn more about particular taxonomic groups. These hikes provide a structured opportunity for the public to meet scientists and learn about various groups of species and survey methods. During these hikes the public will be encouraged to document what they are finding with the iNaturalist app. Hike subjects are spread throughout the day so that the public has the opportunity to explore a variety of interests and learn about a broad range of species. Hike and Activities which need leads are below. If you are interested in leading a hike or activity, contact us at conservation@brec.org.
Blacklighting
Bird Banding
Plant Hike
Aquatics Hike
Arborist Demonstration
Arborist Experience
Reptile and Amphibian Hike
Insects, Spiders and Kin Hike
Team Survey Lead
This year on Friday we are conducting in-depth Tree and invasive species surveys throughout the park. We will have the park divided into survey plots and each plot will be marked and labeled so they are easy to find. Surveys will be conducted with ipads using Survey 123, an ArcGIS software app. Because these surveys require tree identification and survey methods such as DBH, canopy cover, etc. we would like to have 1 expert/scientist team lead with each group to provide more accurate data. We have two survey groups so you can sign up for one or both of these. If interested in assisting as a Team Survey lead please contact us at conservation@brec.org.
Independent iNaturalist Surveys
Although the guided hikes make conducting surveys accessible to the public, a large portion of our data comes from individuals and small teams conducting surveys at leisure in the park. These surveys are informal, and data must be captured using the free iNaturalist app. Independent Surveys need to be conducted throughout the 24 hour period of the Bioblitz to help document all species found within Manchac park. Surveys can be performed at your own convenience, either individually or with a team, as long as its within the 24 hour period of the Bioblitz. Potential surveying hours are below. Overnight camping is available if conducting night surveys. Please contact us at conservation@brec.org to let us know if you intend to camp out in the park.
Volunteers and Vendors
Volunteers are the backbone of this event. Without your help it does not happen. If you are interested in helping out but don't know if you have the necessary knowledge to lead a group please register as a volunteer. This event is not possible without people behind the scenes helping people register, taking pictures, helping manage data, setting up and tearing down, etc. We ask that you register for a minimum commitment of an hour and half time slot but it would be appreciated if you could commit to 3-4 hours. See job descriptions below to give you a better idea.
REGISTRATION WILL BE AVAILABLE CLOSER TO THE EVENT
Biodiversity Fair Vendor
This year our biodiversity fair will take place on Saturday from 1:30 – 3:30 pm. This is near the end of our day which is a little different than past years but it takes place after a majority of the hikes when people are waiting for the species count announcement. Your main target audience is typically families and this year we have a big push to girl scouts and cub scouts. The more interactive and hands-on your table, the better. We provide tent, table and chairs. There is water on site but no electrical.
REGISTRATION WILL BE AVAILABLE CLOSER TO THE EVENT
independent iNaturalist Surveys
These surveys are informal and data must be captured using the free iNaturalist app. Independent Surveys need to be conducted throughout the 24 hour period of the Bioblitz to help document all species found within Manchac park. Surveys can be performed at your own convenience, either individually or with a team, as long as its within the 24 hour period of the Bioblitz. Potential surveying hours are below. Overnight camping is available if conducting night surveys. Please contact us at conservation@brec.org to let us know if you intend to camp out in the park. ALL DATA MUST BE COLLECTED AND SUBMITTED IN INATURALIST BY 2:30 PM April 4th.
REGISTRATION WILL BE AVAILABLE CLOSER TO THE EVENT
Team Surveys: Tree Habitat and Invasive Species Surveys
This year on Friday we are conducting very specific surveys using GIS technology and iPads to gather data about the dominant trees with the parks and locations of invasive species. We are looking for teams of 2-3 people to walk our pre-designated plots and conduct these surveys. Each team will have a staff or scientist lead with them. We provide all survey tools and iPads. Although advance experience in taking DBH or identifying invasive species is desirable, it is not required. There will be short training before we send you out to survey.
Set-up and Tear Down
There is a lot of moving parts for this event and we will need help getting basecamp set-up and ultimately leaving no trace afterwards. Set-up will take place Thursday afternoon and Friday morning and consists of setting up tents, tables, chairs, banners, directional signage, refreshment stations, etc. Tear-down will take place immediately after the species ceremony on Saturday and consists of taking everything down and packing up in our trailers and vans.
Event Photographer
The event photographer is a roaming photographer helping us capture images to document the event. It is helpful if this person has their own camera and you must be willing to signa a photography release allowing us full use of your photographs with no watermark. This jobs consists primarily of taking photos of people enjoying the event opposed to specimens.
Photo Booth Photographer
This a fun job because you get to handle specimens directly and take a certain amount of speed, finesse and patients. Specimens will be cooled own in an ice chest to slow movements and then placed in our photo booth to capture them with a white background for documentation purposes.
Registration
Registration consists of checking people or schools in who already registered or registering member of the public who are just arriving and did not register online. This is important because you are the face of the event. Friday afternoon you will check in volunteers assisting with the team surveys. Friday night and Saturday we will have a registration table before each hike to register the public for guided survey hikes. This is also where scouts receive information about the scavenger hunt and geocaching adventure.
General Event Logistics
Are you a jack of all trades and just want to help out wherever is needed? We need you too! There is a lot of need for general running around, communicating to people, dropping people off at locations, etc. and these volunteers allow BREC staff to be in multiple places at once essentially.
Mini Zoo/Biodiversity Fair Attendant
Select live animals from surveys will be temporarily held for kids and adults to observe. We will use a series of terrariums and aquariums to keep animals humanely for a short period of time. This will take place both on Friday and Saturday. It is the job of the Mini zoo attendant to document the location and time of each specimen so we can track how long it has been in the zoo and release it in the same place. The biodiversity fair attendant will be the contact for vendors as they arrive and assist with setting up, showing where their table is, etc. These two jobs work together because they are in the same place.
iNaturalist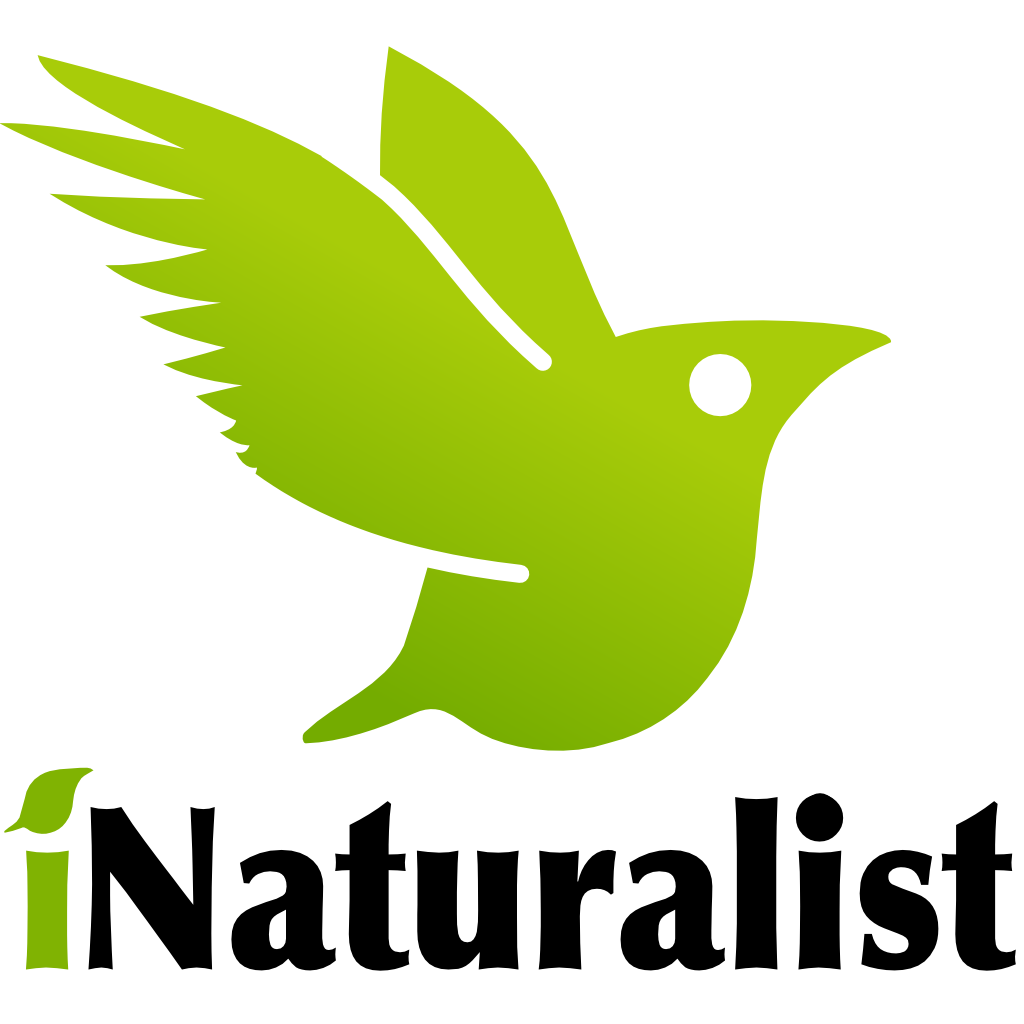 iNaturalist is an important part of the Bioblitz. iNaturalist is an app, website, database and online social network that allows you to document species and share observations with BREC and the broader naturalist community. You take pictures, collect location information and upload to the online database where the information can be viewed and discussed by a variety of naturalist and biologists. Even if you do not know a species name, if you document it using the app it can be identified at a later date by a team of scientists that monitor the app. BREC uses iNaturalist to help document species within the park system during the blitz and throughout the year. If you would like to contribute data to our Bioblitz, download the app, create an account and begin exploring the website at iNaturalist.org or visit the iNaturalist Youtube Channel. iNaturalist is compatible with Apple and Android phone and tablets.
All Ages are welcome; bring the whole family!
Free and Open to the public
Bioblitz Results
2020 Bioblitz Results
This year's BREC's Bioblitz went Virtual
In response to the COVID-19 pandemic and CDC safety concerns, this year BREC decided to make the Bioblitz virtual. By spreading the survey out to between 4 parks and over two months, the citizen scientists of East Baton Rouge Parish were still able to get outside and collect data but do so safely. This resulted in our highest species count to date and we are so proud and thankful for all the hard work of those of you who quarantined out in nature! We had 56 people surveying and in the 4 parks you observed 547 total species which were identified through 1,786 observations over the two month period. Because iNaturalist is a community based forum we had the assistance of 285 identifiers from around the world helping to confirm the species of your observations. We can't wait to see you in person next year!
Click here to view the full results
2019 Bioblitz Results
Bioblitz Results
2018 Bioblitz Results
2017 Bioblitz Results