More Than a Playground
Here at BREC, we do a lot - we mean A LOT. With 170+ locations, and multiple divisions, we have so many chances for you to play, discover, and grow with us. We're making it our mission to make sure you know about all the cool amenities and fun activities you can fill your weekends with at BREC locations around the parish!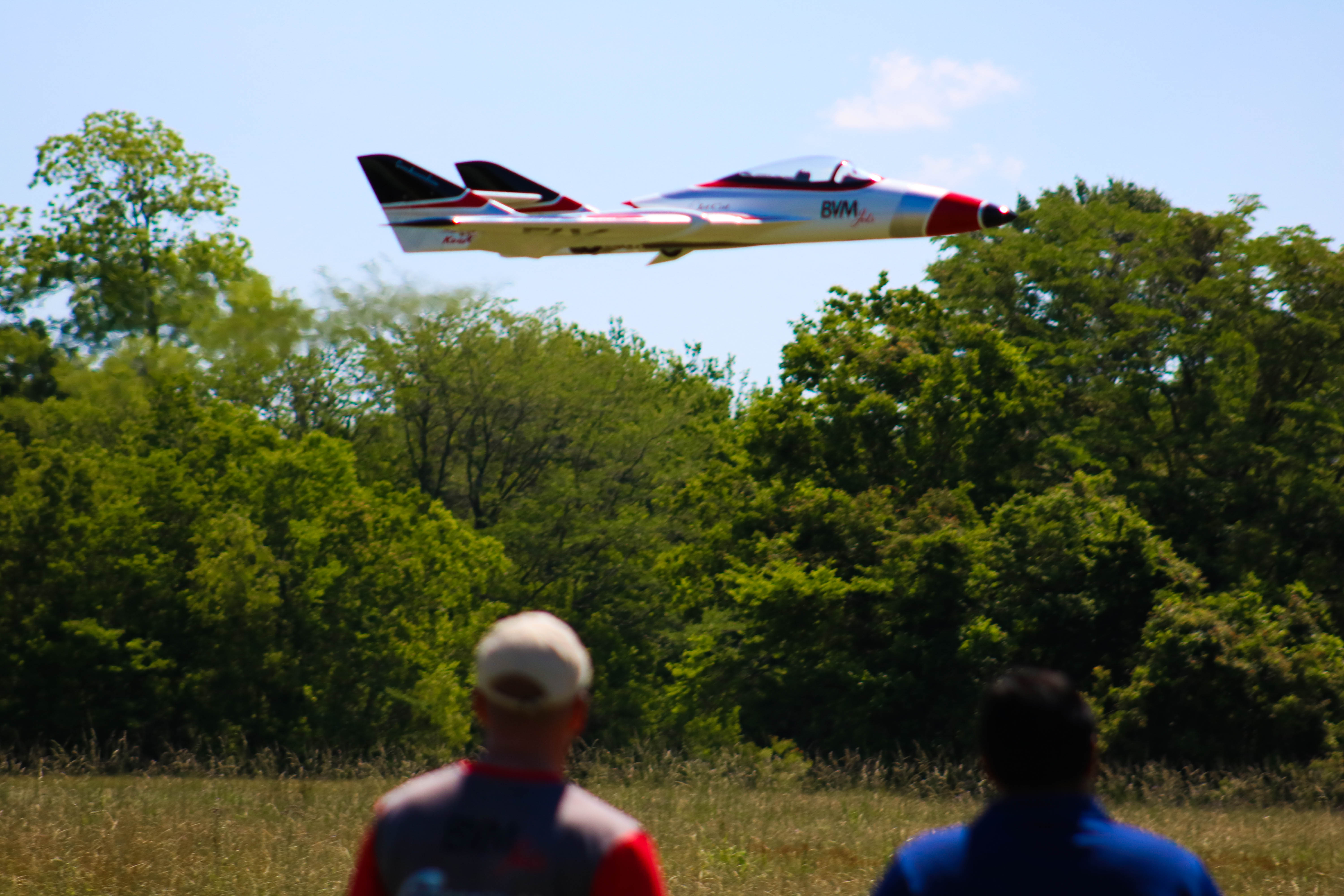 Airfield at Farr Park Equestrian Center
Farr Park's Airfield for remote control planes is a great hidden BREC gem! You can even join the Redstick Radio Control Flying club for regularly scheduled flights.
---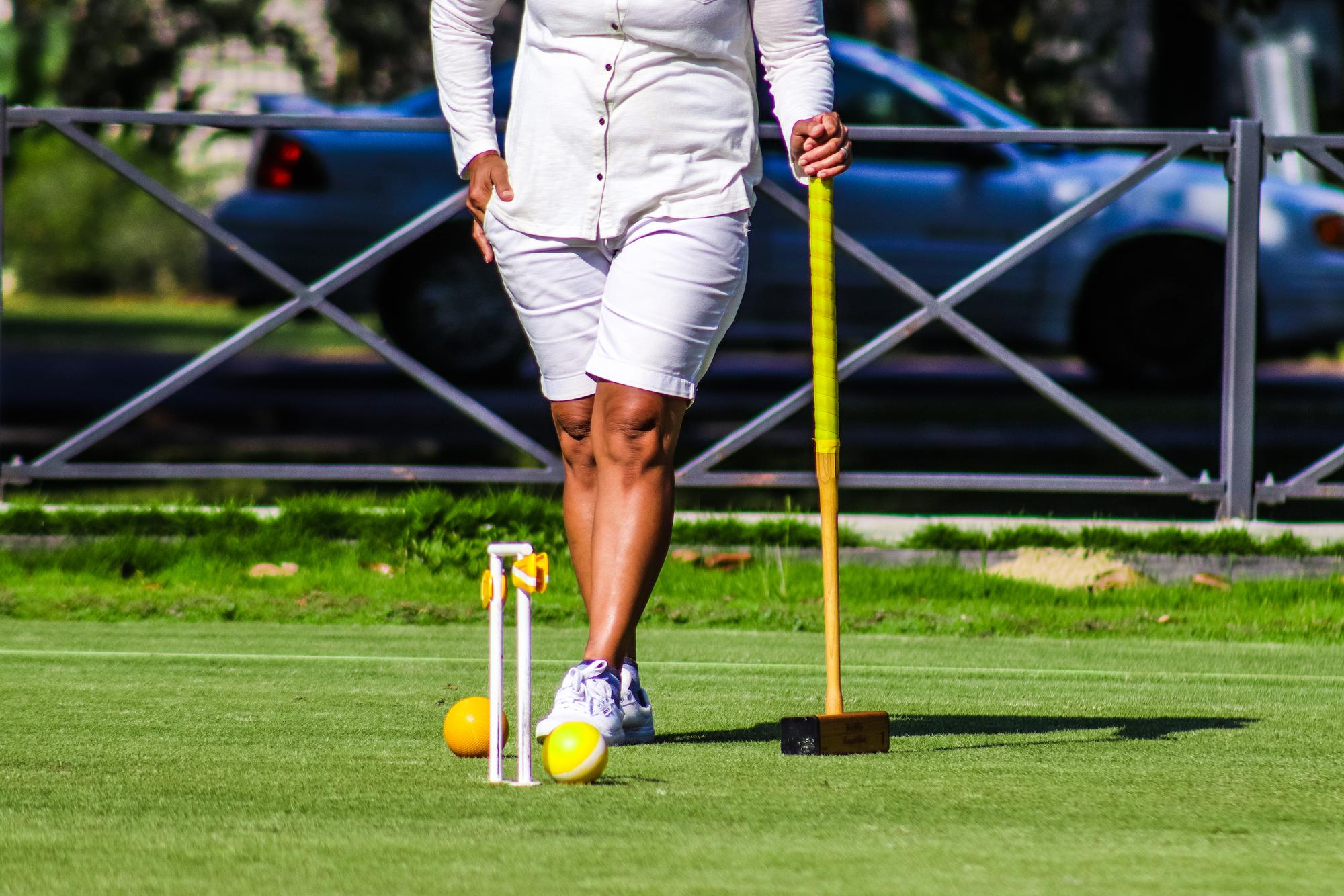 Boxing, Cricket Pitch & Croquet
BREC is proud to have recently renovated a historic boxing ring at N. 14th Street Park, a cricket pitch at Airline Highway and a croquet court at City-Brooks Community Park. We even have a competitive boxing league, cricket club and croquet club that frequent these new additions.
---
---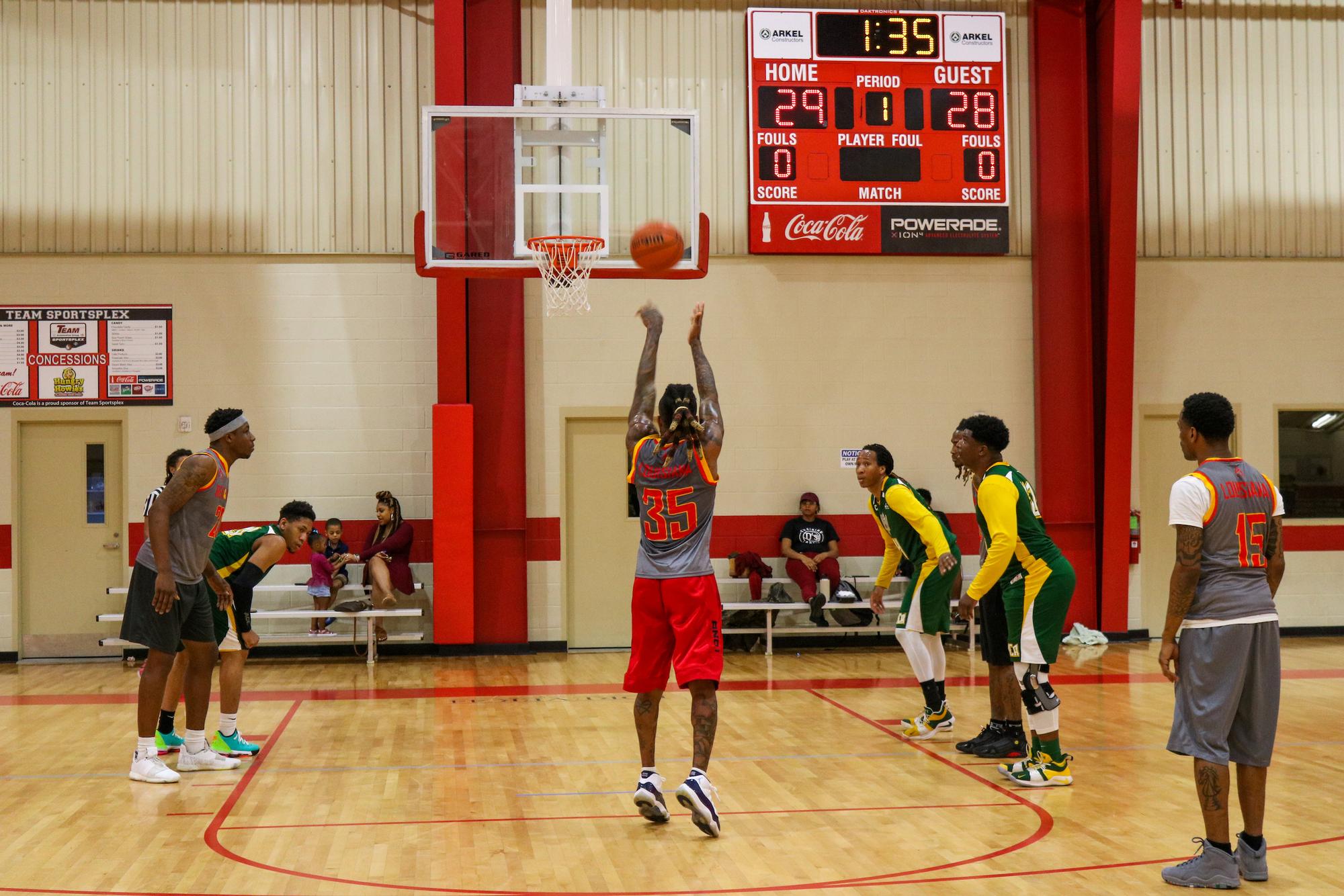 Athletics
If you have a passion for play, we have a league for you! We offer intermural leagues in baseball, basketball, football, kickball, pickleball and more offered all throughout the year.
---
---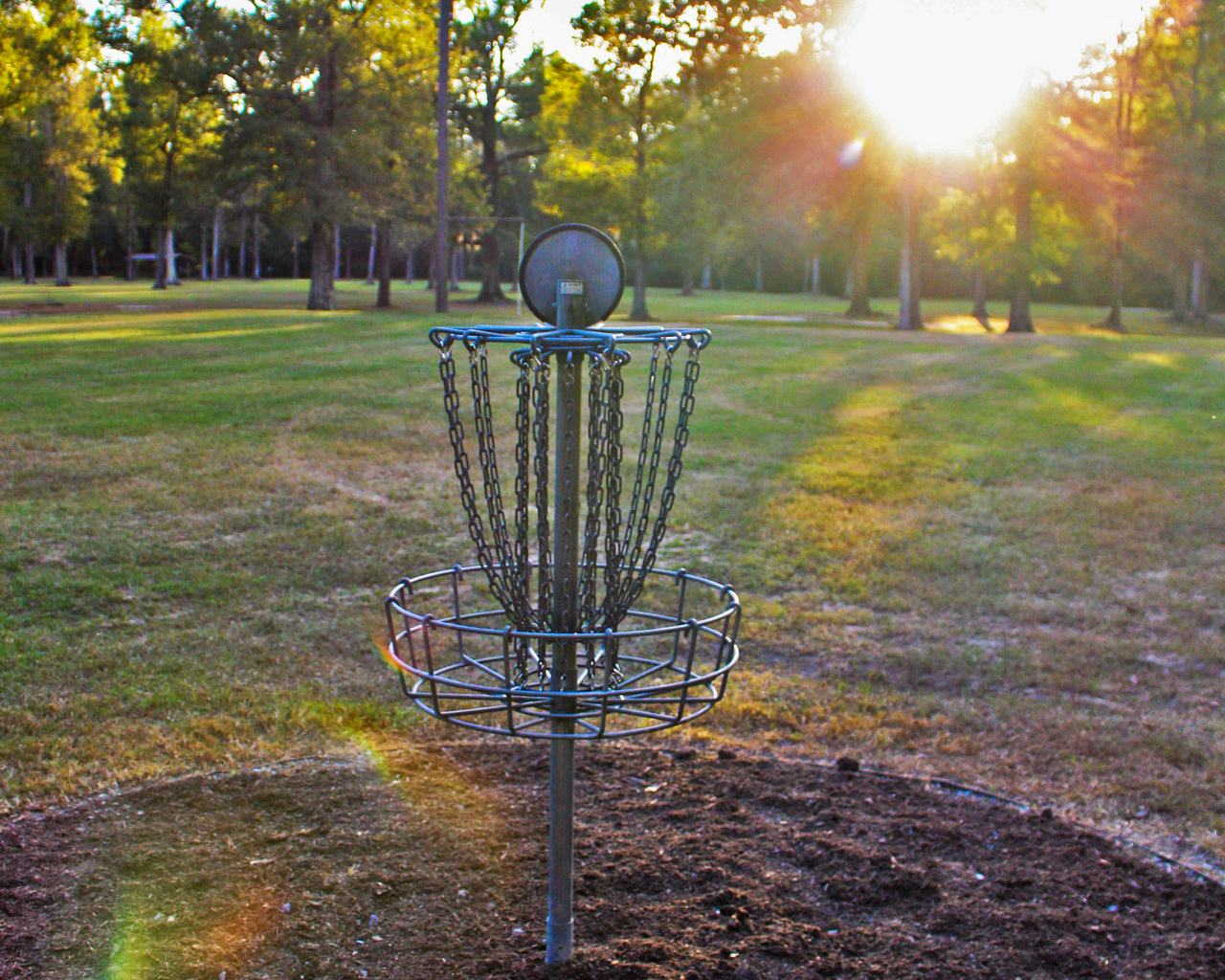 Disc Golf
Did you know that we've got four exciting disc golf courses located around the parish? You don't have to be a pro to enjoy disc golf. You can use any old Frisbee or purchase professional grade discs at our tennis shops.
---
---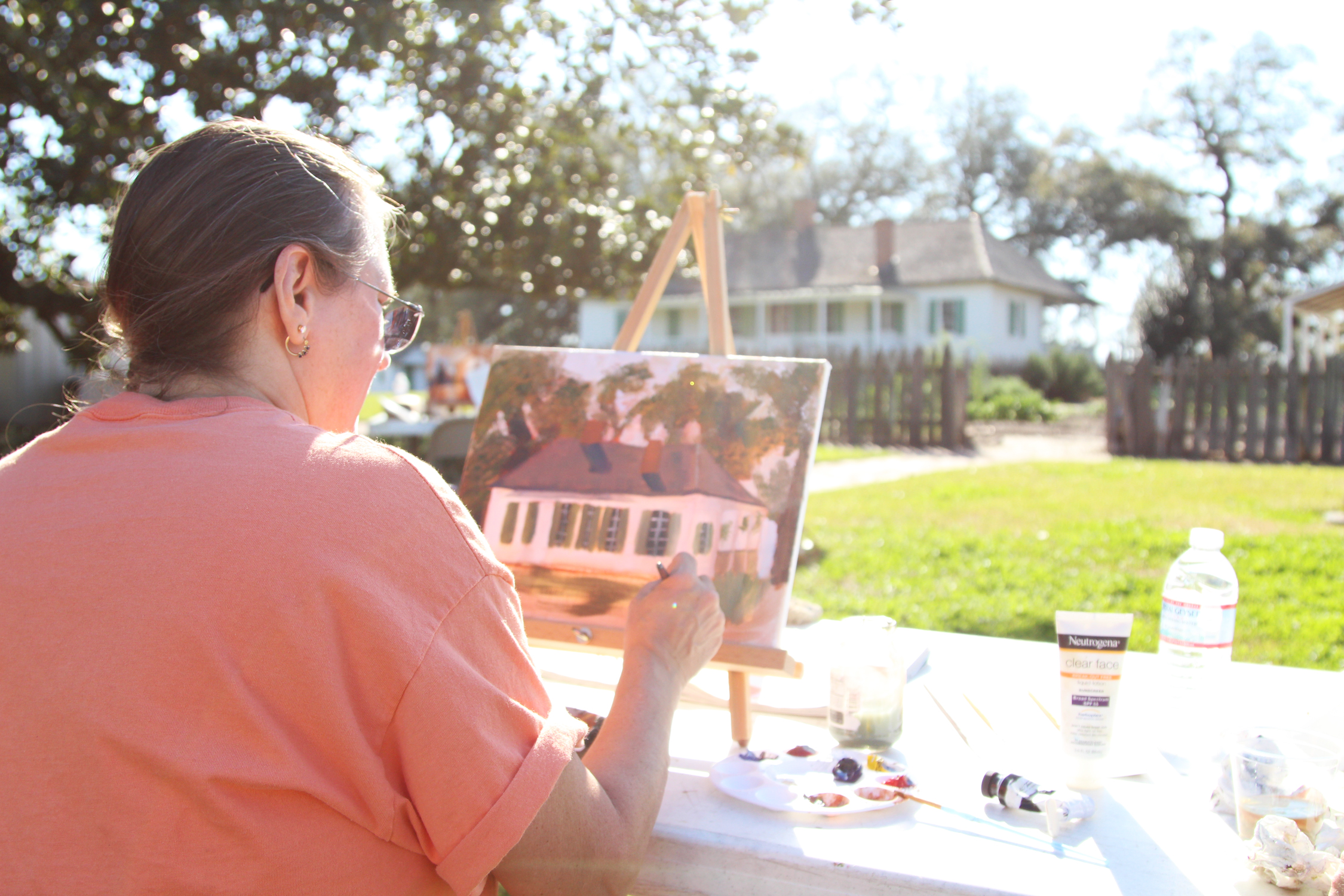 Art
BREC has a variety of ways East Baton Rouge Parish residents can enjoy the cultural arts. Whether its art classes or one of our beautiful cultural facilities that suit your fancy, we've got it!
---
---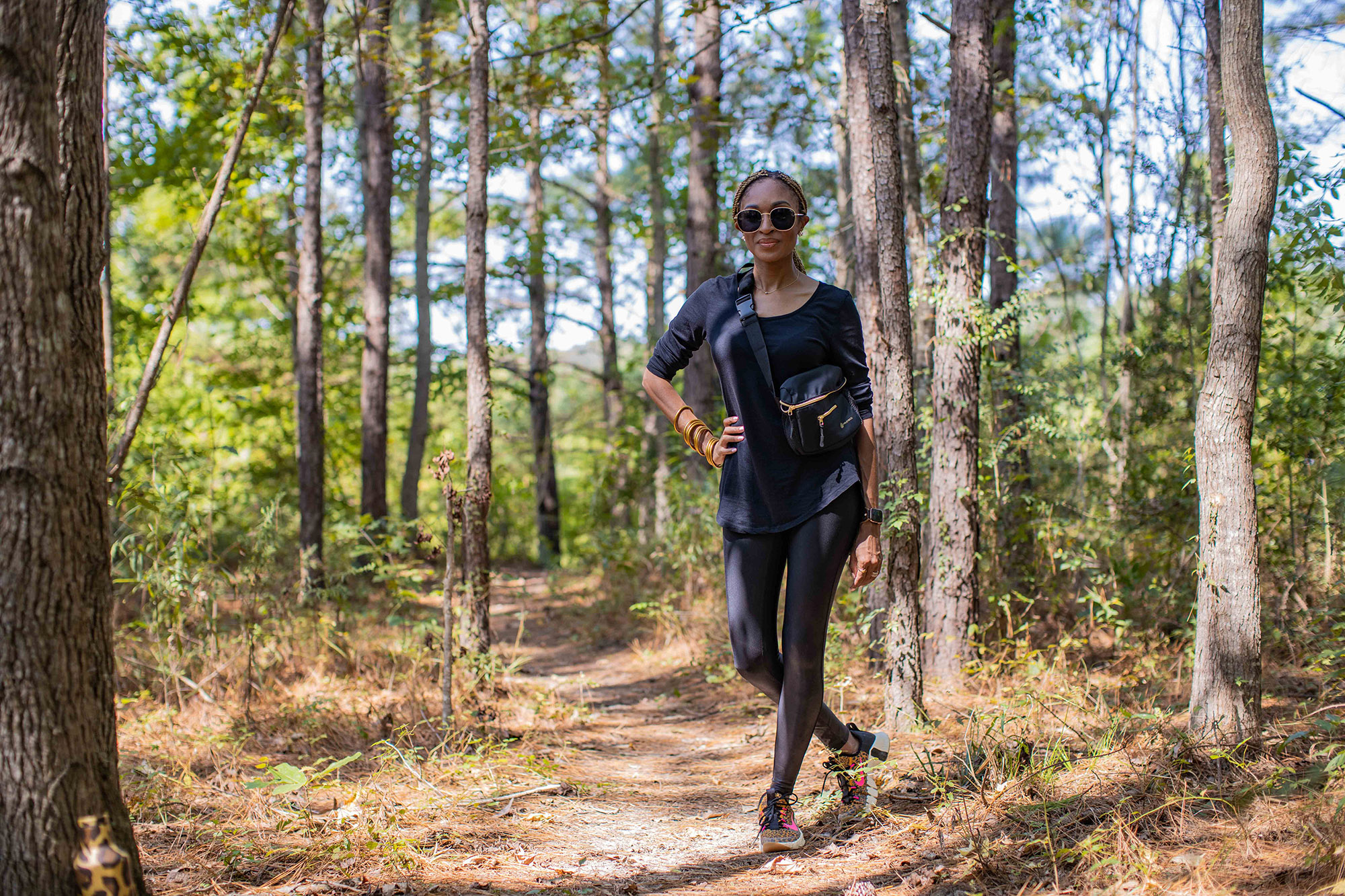 Blackwater Conservation Area
Blackwater Conservation Area opened in 2002 and is one of BREC's renowned conservation areas. The naturalized park offers two large fishing lakes, nature trails and a pavilion with restrooms. The trees on the 57.48 acre site represent native species such as: Bald Cypress, Tupelo Gum, Cottonwood, River Birch, Red Mulberry, Persimmon, Pines and Oaks
---
---

Cohn Arboretum
The Laurens Henry Cohn, Sr. Memorial Plant Arboretum is a beautifully landscaped 16-acre tract of heavily wooded land used for the preservation and study of native plants and flora from other areas. It's the perfect place to relax and unwind. The Arboretum features more than 300 species of native and adaptable trees and shrubs, a fruit orchard, butterfly garden and bamboo collection.
---
---
Frenchtown Conservation Area
Frenchtown Road Conservation Area or "The Land Between The Rivers" is the largest Park and the largest Conservation Area currently operated by BREC. It is 495 acres of Bottomland Hardwood Forest including Small Stream Forest and Spruce Pine Hardwood-Flatwood Forest habitat; both of which are locally and globally ranked as rare or imperiled habitats. The property is home to a diverse spread of flora and fauna including several species of state conservation concern and countless migratory birds. Frenchtown currently has over 3 miles of trails that wind around the north and central parts of the park including access to the Amite River's Beach, several Amite River overlooks and access to countless Cypress-Tupelo sloughs.
---
---
Greenways
BREC's Greenways is an initiative to identify routes and build a network of connecting trails and greenways throughout East Baton Rouge Parish. The BREC Commission approved the Proposed Parish Trails Master Plan on October 22, 2015. The routes indicated were derived through public input at workshops held by BREC to identify the most desirable trail corridors that provide access to BREC parks and other points of interest in the community. BREC, in the interest of public safety, has located pathways off of roadways within public rights of way such as utility, stream, and drainage corridors.
---
---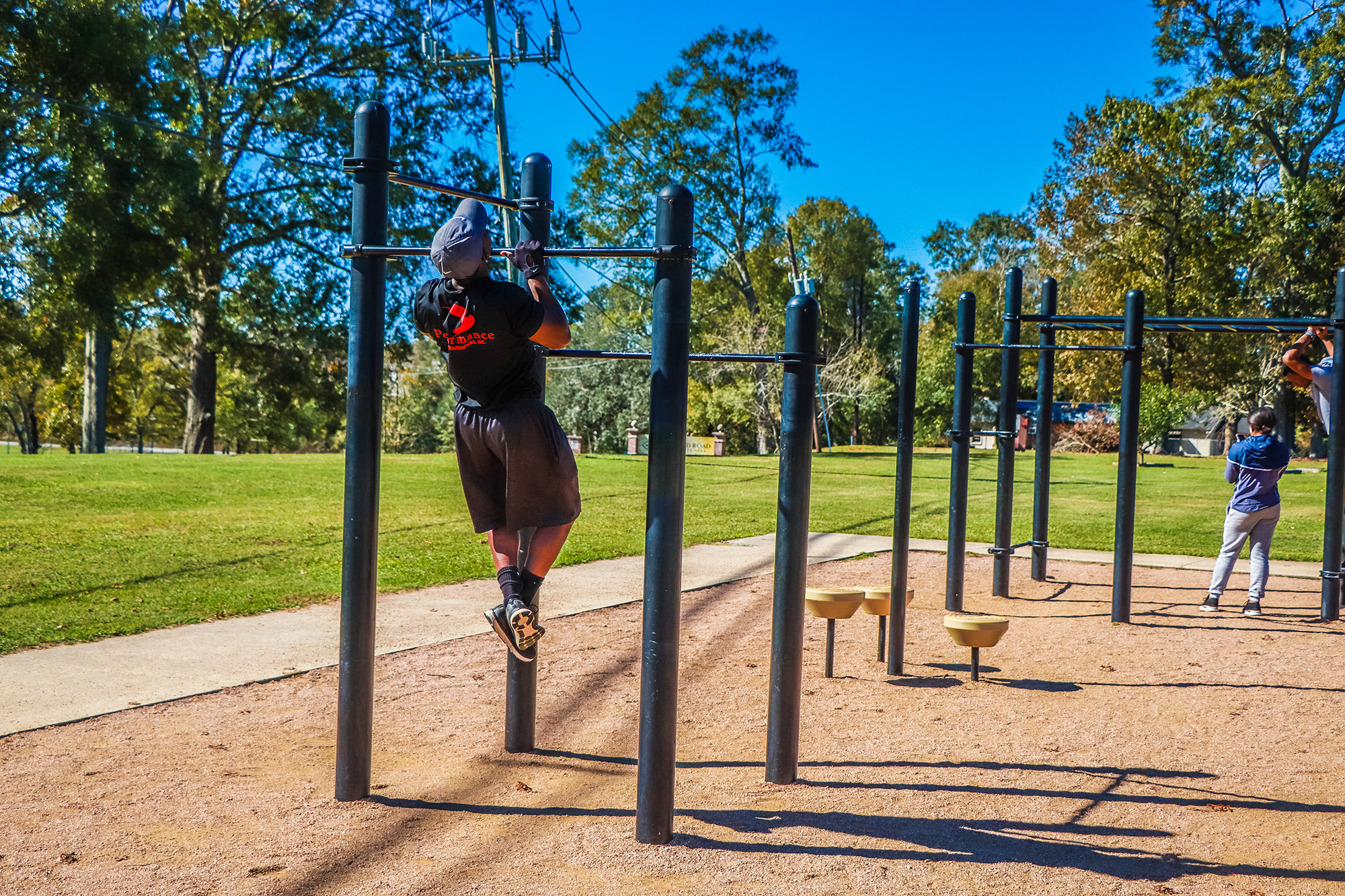 Fitness Centers and Stations
Not only do out trails allow you to walk, jog or bike, but they also offer outside fitness stations that provide a variety of cardio and weightbearing exercises.
(pictured: Outdoor Fitness Station at Highland Road Community Park
---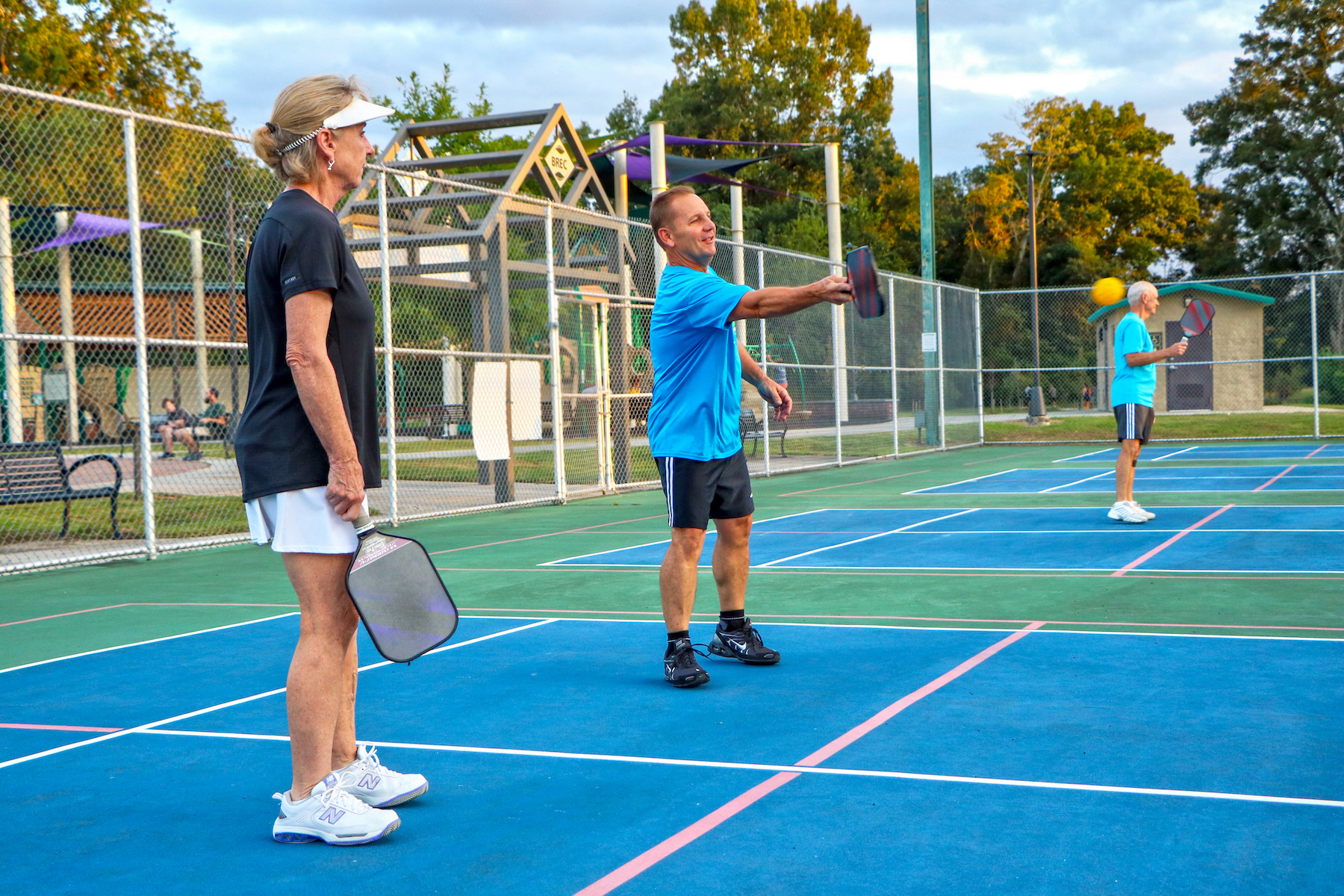 Pickleball
Join us for a round of Pickleball, a paddle sport that combines elements of tennis, badminton & ping-pong. Pickleball is a paddle sport created for all ages that is easy for beginners to learn, but can develop into a quick, fast-paced, competitive game for experienced players.
---