News

Prescribed Burn Taking Place at Howell Community Park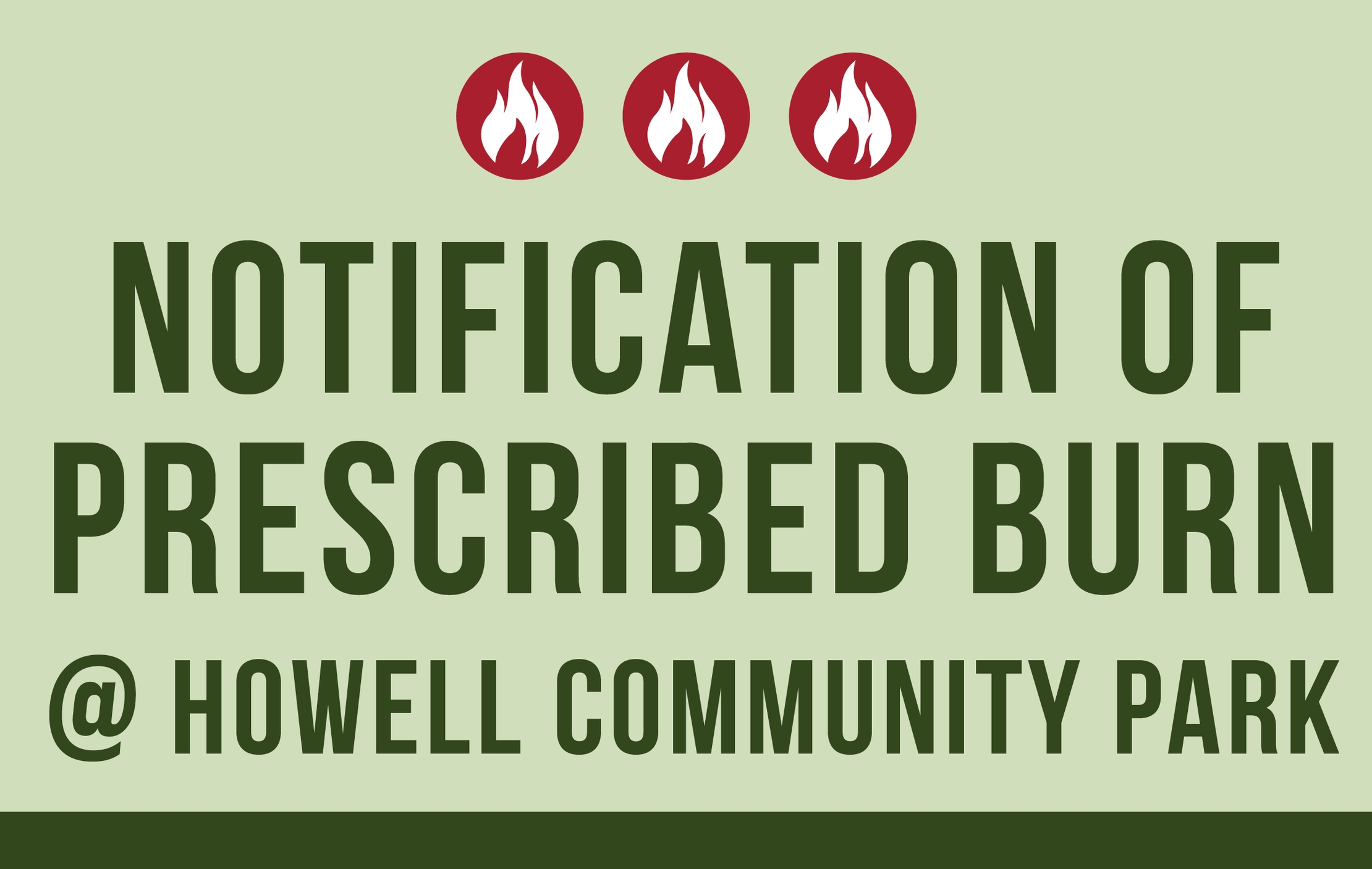 Article Details
Article Body
Baton Rouge, LouisianaBREC will be completing a prescribed burn at Howell Community Park located at 5509 Winbourne Ave, Baton Rouge, LA 70805, tentatively the week of January 15, 2023, starting Tuesday, January 17, 2023 depending on the weather. A prescribed burn is a planned, controlled burn used to manage certain habitats to restore essential nutrients to the soil while keeping less desirable species at bay resulting in a healthier ecosystem. The area being burned inside the park includes several acres of "Grow Zones" which contain mostly fine fuels (grasses) that will produce minimal flames and only a thin layer of smoke. Grow Zones are made of native grasses and flowers that have been restored from non-native turf grass. These areas of green infrastructure help the park control storm water and reduce flooding and erosion issues while requiring less taxpayer dollars to maintain.
The burn will be started, monitored, and extinguished by a team of trained professionals with necessary permits following all state and city-parish regulations including the notification to local fire stations and the Louisiana Department of Agriculture and Forestry. Although the target date is January 17, 2023, exact weather conditions must be met for the burn to take place. If weather conditions are not met, the burn will be postponed to a more desirable day. Patrons can expect the park to be closed the day of the burn, but can still visit surrounding parks which will remain open such as Gus Young Park, Evangeline St. Park and Longfellow Park.
The fire will burn at a very low intensity and staff will be onsite with equipment that can extinguish the fire as needed. Residents that live or work in the area or are driving nearby may see a light smoke near the ground surface and dispersing in the sky visible up to 5 miles away during the burn. BREC asks that you do not report smoke or fire coming from the park on the scheduled date as it has been approved by the local Fire Department.
Following the burn, patrons can expect to see charred ground for several weeks within the grow zones which will be followed by beautiful spring growth and blooms as we enter the growing season. BREC is dedicated to creating healthy, beautiful parks that work for the residents of East Baton Rouge parish. These Grow Zones are an important part of BREC's resilience strategy to incorporate green infrastructure into parks which aid residents by reducing flooding, cleaning water, increasing air quality, and providing healthy habitat for native pollinators and wildlife.