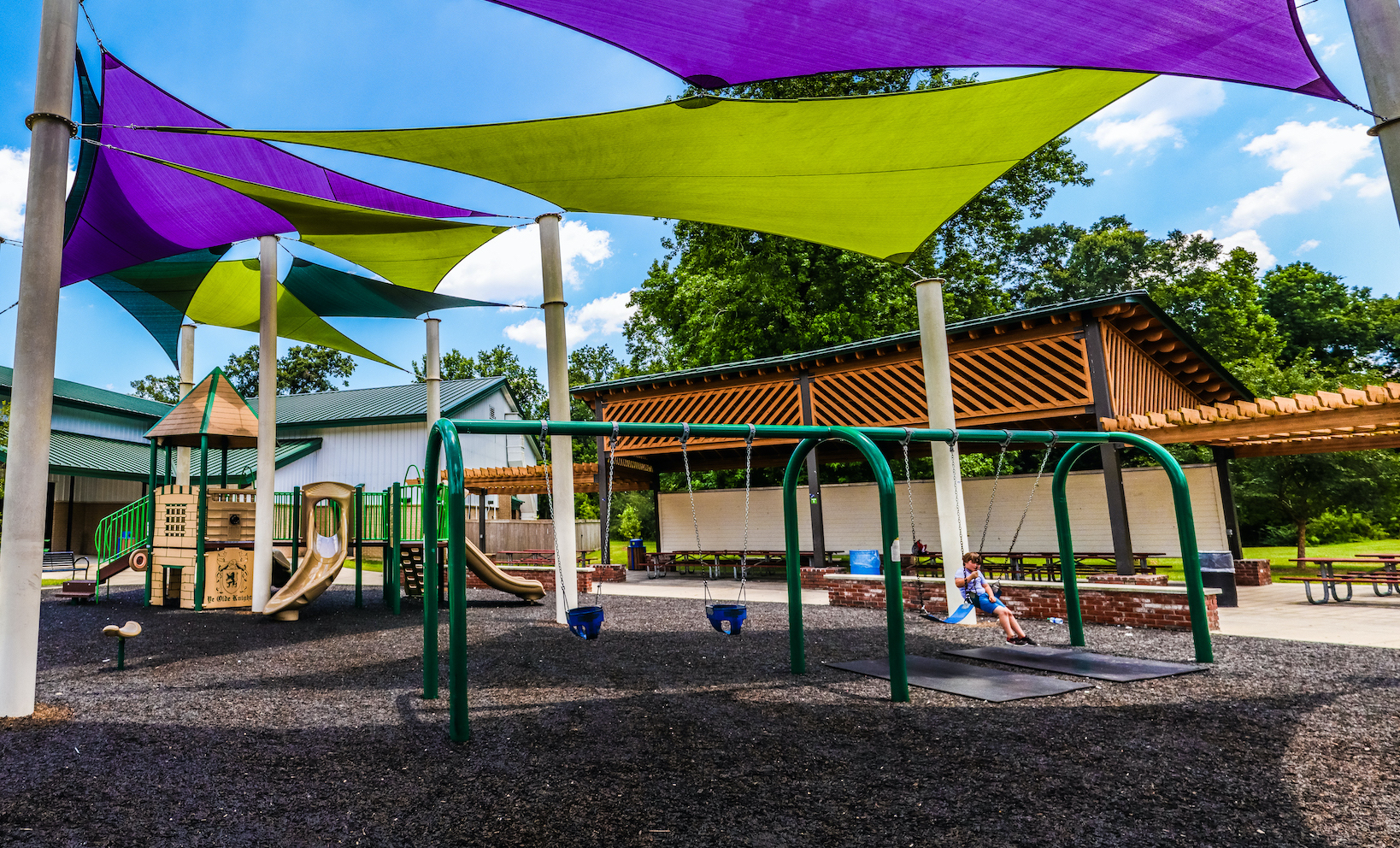 Airline Highway Park - Park Project
Airline Highway Park Project
Also known as the Baton Rouge Fairgrounds, Airline Highway Park occupies well over 100 acres along US Hwy. 61 at the southern edge of East Baton Rouge Parish where Ward Creek meets historic Bayou Manchac. A park master planning process has been initiated by BREC to upgrade Airline Highway Park to a "Community Park" as defined by BREC's Imagine Your Parks 2 strategic plan. When improvements are made, Airline will be added to BREC's list of 12 Community Parks, filling a gap in outdoor recreation service to residents in the southeast corner of the parish as identified in the strategic plan.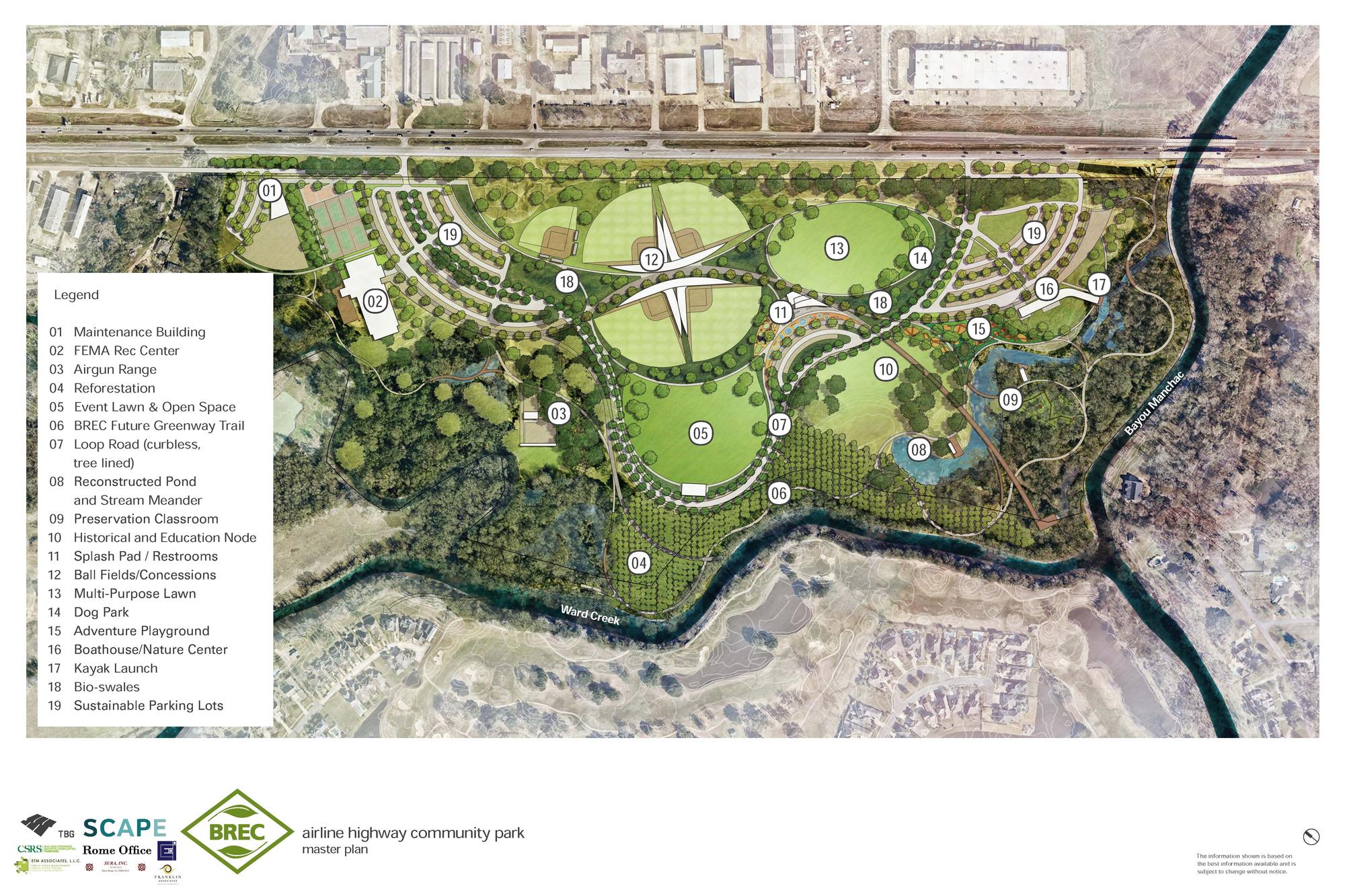 Download Complete Public Engagement Presentation
Project Updates:
January 2023 - Master Plan and schematic design refinement. Design development to start in Spring 2023
April 2023 - Project in design development.
Feedback Opportunities
Where is the park?
Visible on the above park map are gravel roads providing access to parking for three youth baseball fields and a playground. A second entry (opposite Paladin Drive on US 61) provides access to the center of the property, including grass fields for the annual Greater Baton Rouge State Fair and to an airgun shooting range nestled in the woods towards Ward Creek. A third access towards the south end of the property provides southbound access to US 61. Current information about Airline Park is available at brec.org/airline
Who is working on this project?
BREC has assembled a team of consultants led by landscape architects at TBG Partners and supplemented by a team of specialties.
Input Opportunities
More than five stakeholder meetings have been held during the discovery phase of this project. Stakeholders include businesses, industries, and entities located near the park; clubs and groups currently using the park; nearby neighborhood associations; elected officials and other persons having a keen interest in the park.
A pair of open house events were held on Tuesday, November 10th. Public input was received as written comments and as participation in a visual preference exercise featuring possible park amenities. Additionally, an online opinion poll collected over 780 responses.
What We've Learned
Before asking for your comments we're excited to inform you of what the site inventory and analysis process has revealed so far. This data, including guidance from you - the park users - will inform the development of the park master plan.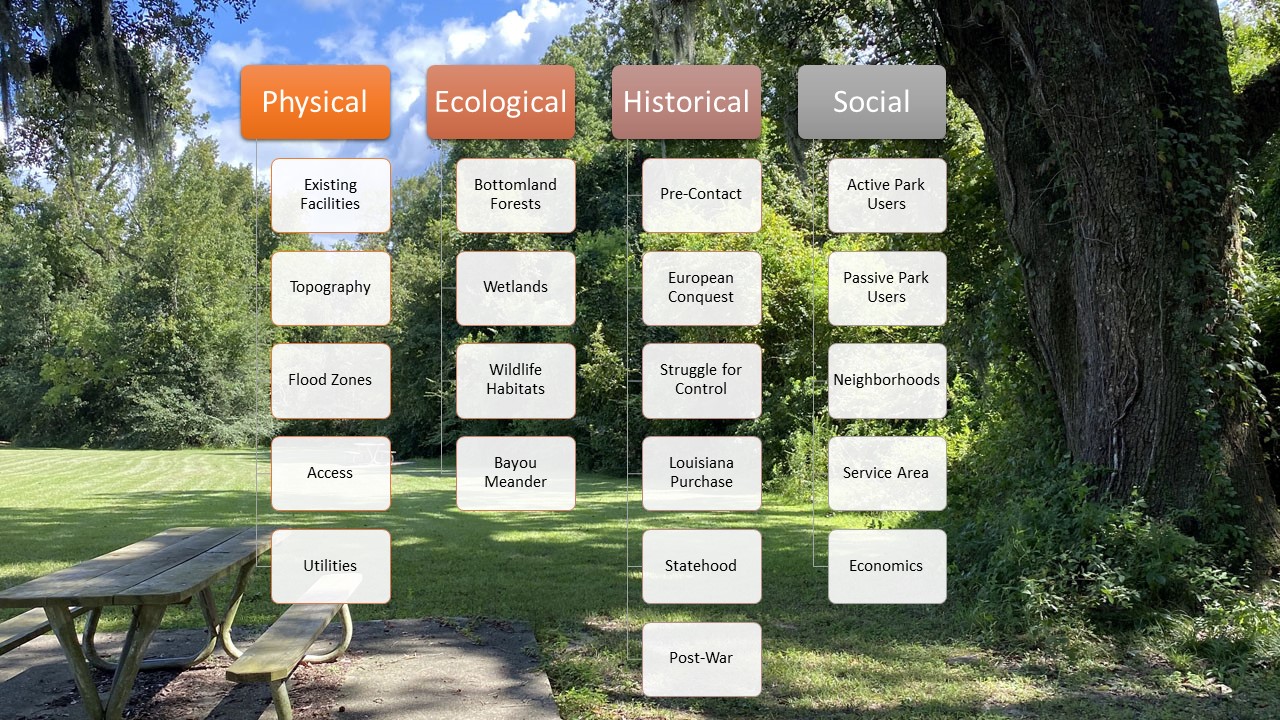 The graphic lists a few of the topics we've researched within each of four categories. Each will be explored more fully - with maps or illustrations - to tell you this story of the park. What we've learned can be grouped into the following categories:
Physical attributes
Ecological attributes
Historical attributes
Social attributes
Future Community Recreation Center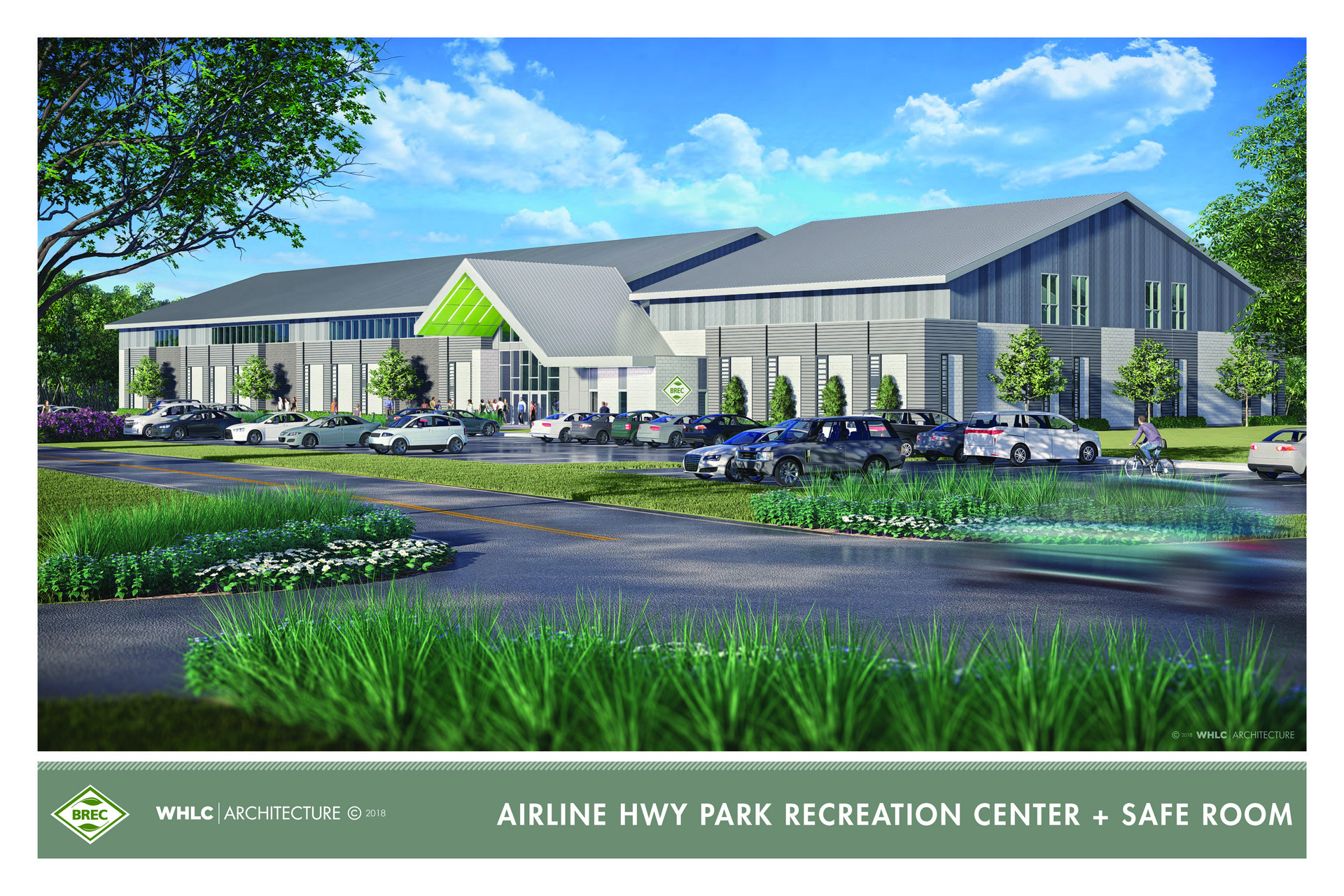 BREC is pursuing a FEMA grant to construct a community safe room at Airline Highway Park. This facility will serve the regional community during catastrophic events such as tropical storms providing resources and housing relief efforts. When not serving in an emergency capacity, the facility will be a community recreation center with flex space. Artist's renderings depict how this facility might look and the graphic below positions it on the park site..