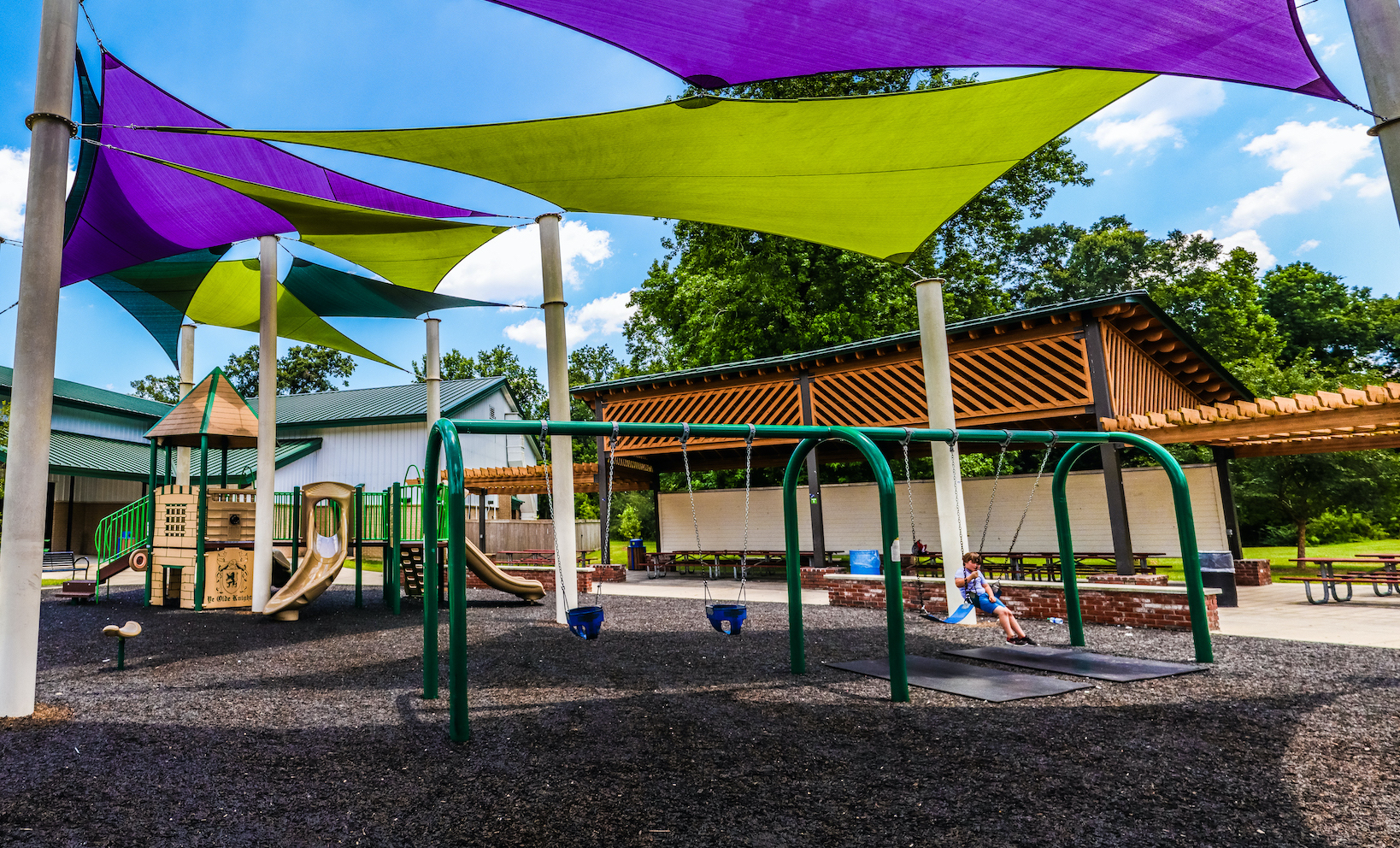 Jefferson Highway Park - Improvements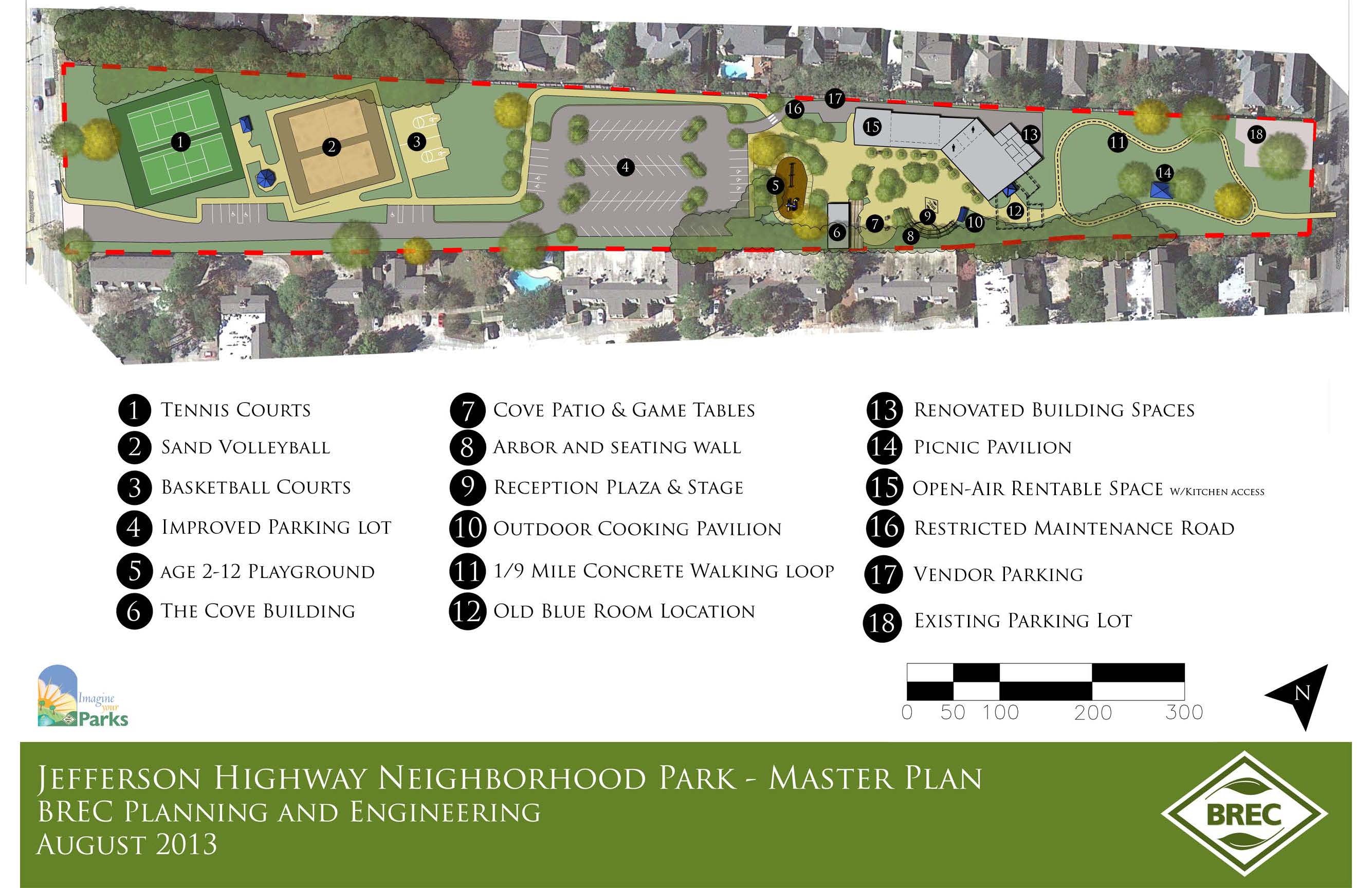 (Click to enlarge)
Project Overview
The transformation of Jefferson Highway Neighborhood Park began in 2011 when two of the original asphalt tennis courts were converted into two new sand volleyball courts complete with bleachers and a foot washing station, and a new drinking fountain. In 2013 demolition began to make way for major site improvements. This preparatory phase included the removal of the original swimming pools, two small buildings and shelters and a portion of the existing recreation center. Other miscellaneous site amenities were also removed and site drainage was improved.
With the site cleared the exciting new outdoor event and play space was ready to be constructed in 2014. This phase of improvements included a reception plaza with a new pergola structure, architectural lighting, landscaping, seating and a new playground.
The Community Center was renovated in 2016. The dated building and other ancillary facilities, once the Piedmont Club, received extensive improvements including new program spaces and a large event space ideal for many events such as weddings, receptions, conferences and community gatherings. The parking lot and driveway received a full asphalt overlay at the end of 2016.
This marathon project concluded with the transformation of the existing tennis courts. The courts were resurfaced free of charge by Quality Court Industries, LLC as part of a partnership to improve several tennis courts around the Parish.
Project Updates
2011 - New sand volleyball courts constructed
2013-2014 - Demolition and site work
SPRING 2015 - Event Plaza, pergola and playground constructed. Design work for major Recreation Center renovations began.
July 2015 - Recreation Center Renovations – construction drawings underway
October 2015 - Recreation Center Renovations – Bids received October 9
February 2016 - Renovation and 8100 sf addition to existing
November 2016 -Parking lot and driveway received a full asphalt overlay
January 2017 - Grand Opening Event held January 14 (rescheduled from original date January 7 due to frigid temperatures and predicted rain)
COMPLETED DECEMBER 2016