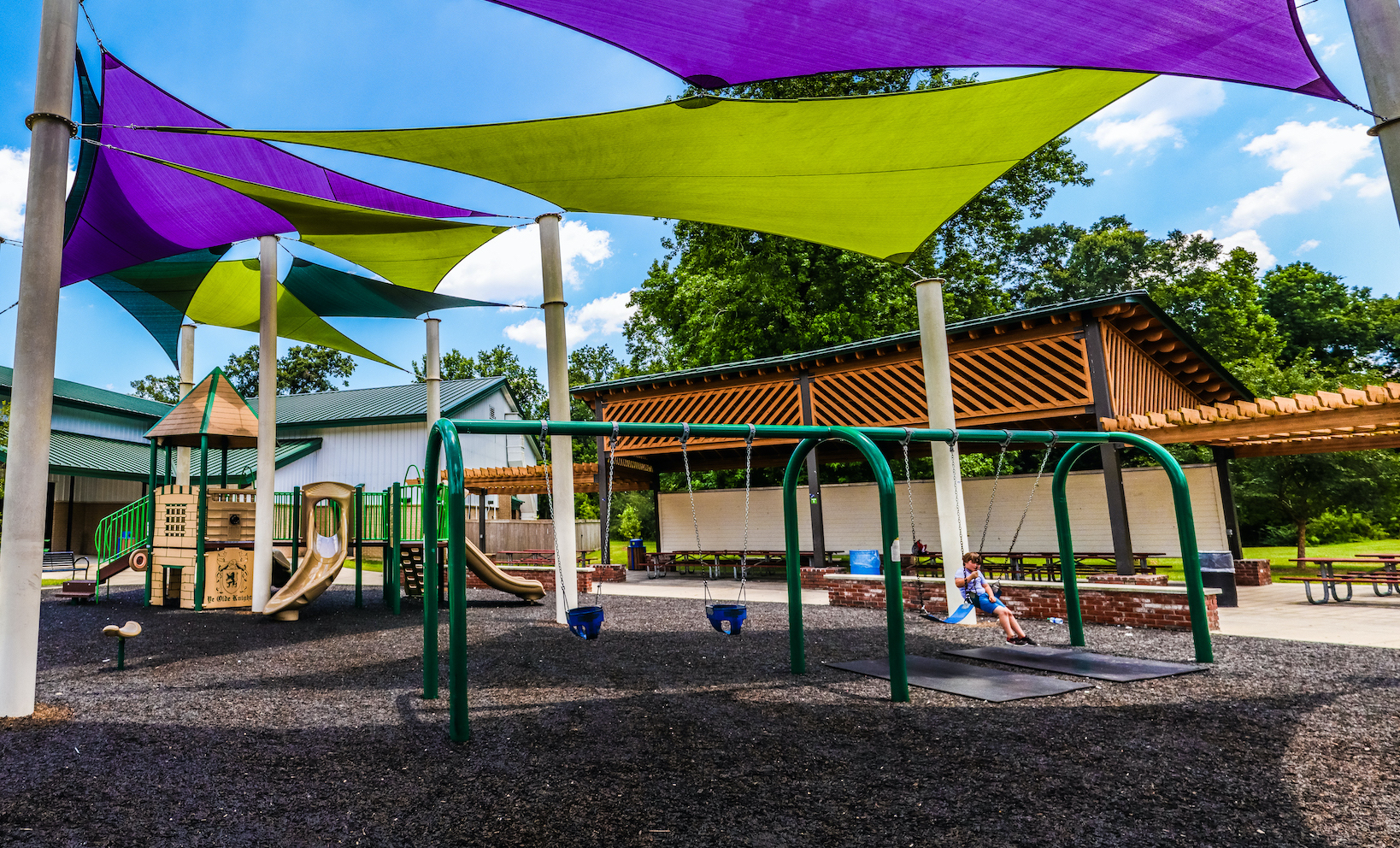 Lafitte Street Park - Improvements
New Features in Current Project Improvements:
New playground equipment and wood mulch safety surfacing
New parking configuration
New concrete walking loop
New Picnic tables and benches and associated sidewalks
New Drinking fountain and associated plumbing
Improved Site grading and drainage
Project Updates
October 2019 - Public Input Survey Conducted
November 2019 - In design
December 2021 - Construction Underway
February 2022 - 5% Complete; 1st phase of walking loop concrete poured and complete, construction underway for playground equipment
May 2022 - 70% Complete; Playground equipment has been installed and completed.
June 2022 - 80% Complete; Concrete pours to be completed by In-House CCD. Concrete pour include walking loops / paths and picnic pads. Landscape hydroseeding and tree planting will be completed soon.
August 2022 - 90% Complete; Playground equipment has been installed, landscape hydroseeding and tree planting to be completed in the fall.
NOVEMBER 2022 - 100% Complete; project is completed!
COMPLETED NOVEMBER 2022