BREC's Capital Area Pathways Project (CAPP) is an initiative to identify routes and build a network of connecting trails and greenways throughout East Baton Rouge Parish.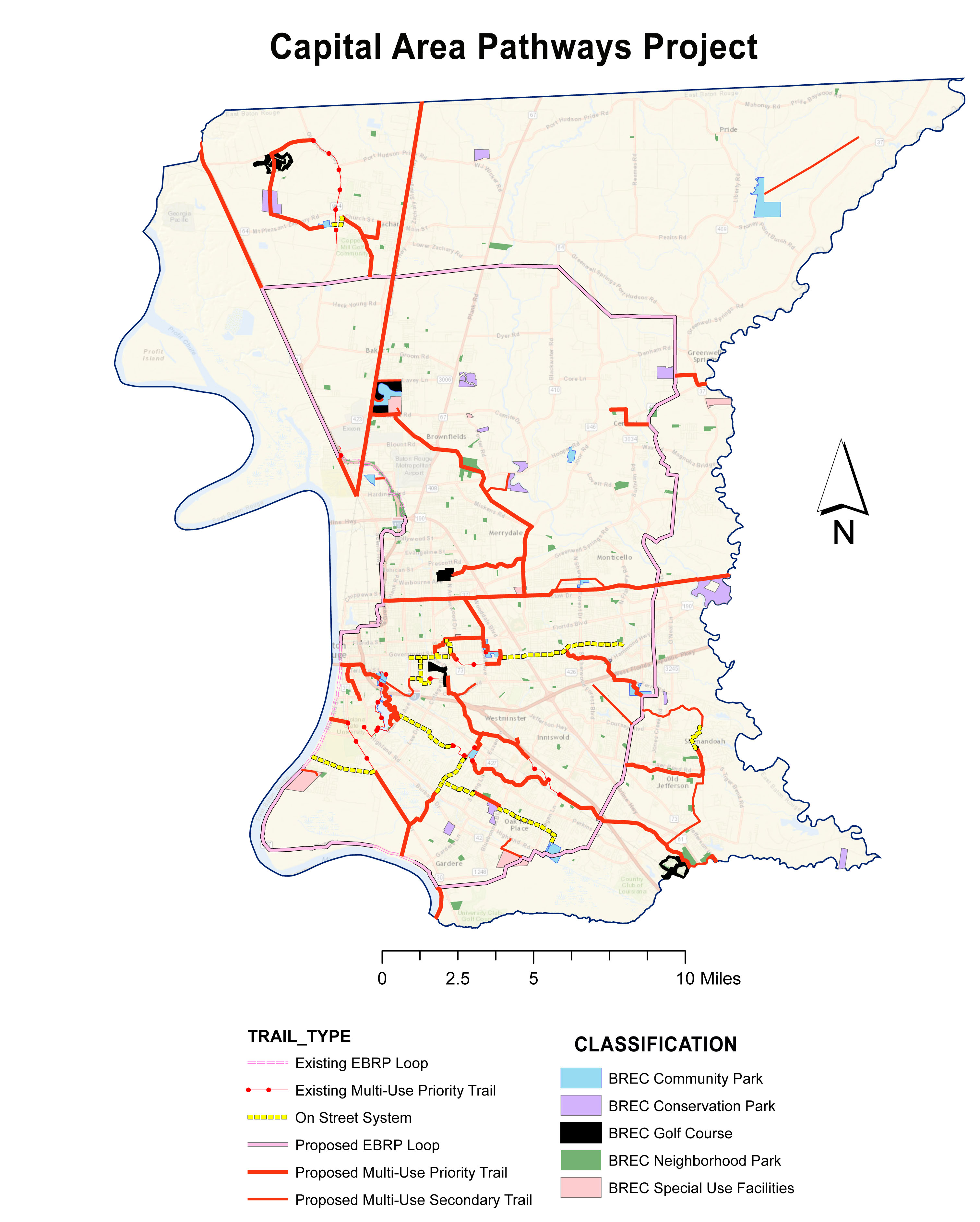 The BREC Commission approved the Proposed Parish Trails Master Plan on October 22, 2015. The routes indicated were derived through public input at workshops held by BREC to identify the most desirable trail corridors that provide access to BREC parks and other points of interest in the community. BREC, in the interest of public safety, has located pathways off of roadways within public rights of way such as utility, stream, and drainage corridors.
The Master Plan illustrates proposed CAPP trails, identifies existing segments as well as those being implemented in cooperation with other local organizations (including the proposed EBRP Loop, and Levee Trail, and on-street pathways), and locates BREC parks.
Click to view Proposed Parish Trails Master Plan and send any comments regarding the proposed trails to planning@brec.org


Project Timeline
Click the years to expand
Upcoming (FY 2019-2020):
Monte Sano Bayou to Downtown Greenway – potential north-south connector that provides most of the link from Southern University to Downtown Baton Rouge, City-Brooks Park, and Louisiana State University. 3.7 Million dollar "CMAQ Grant"
Blueway project development – Provides public access to local waterways through the construction of canoe-kayak launches designed to accommodate non-motorized paddle craft. The first blueway was completed at Highland Road Park in 2017. Future blueways are planned at: Airline Highway and Manchac Parks.
Completed Paths: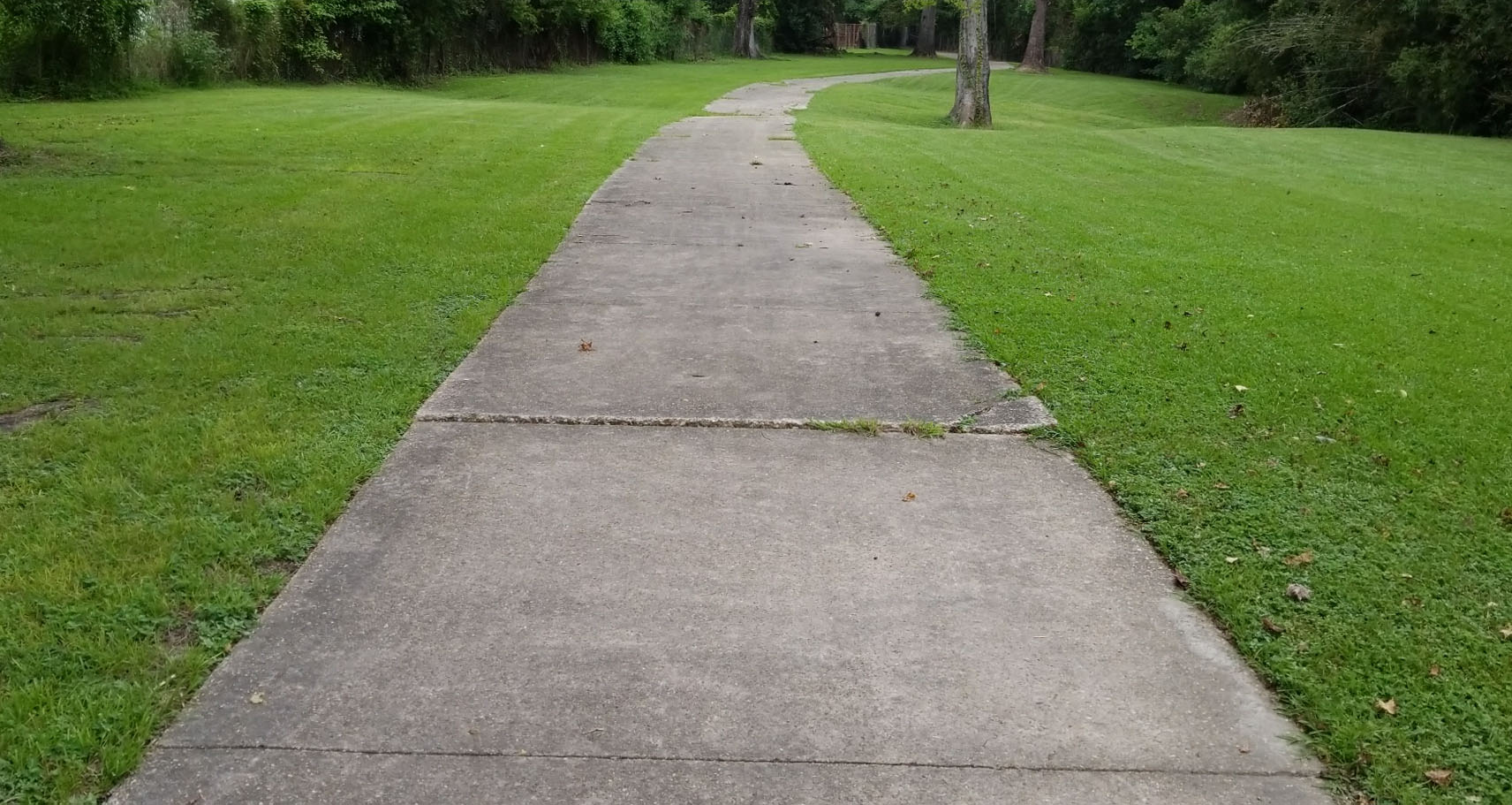 Scotlandville Parkway
Completed: 1970s
Length: 6.22 miles
Surface Type: Concrete
Farr Park
Completed: 2015
Length: .28 miles
Surface Type: Concrete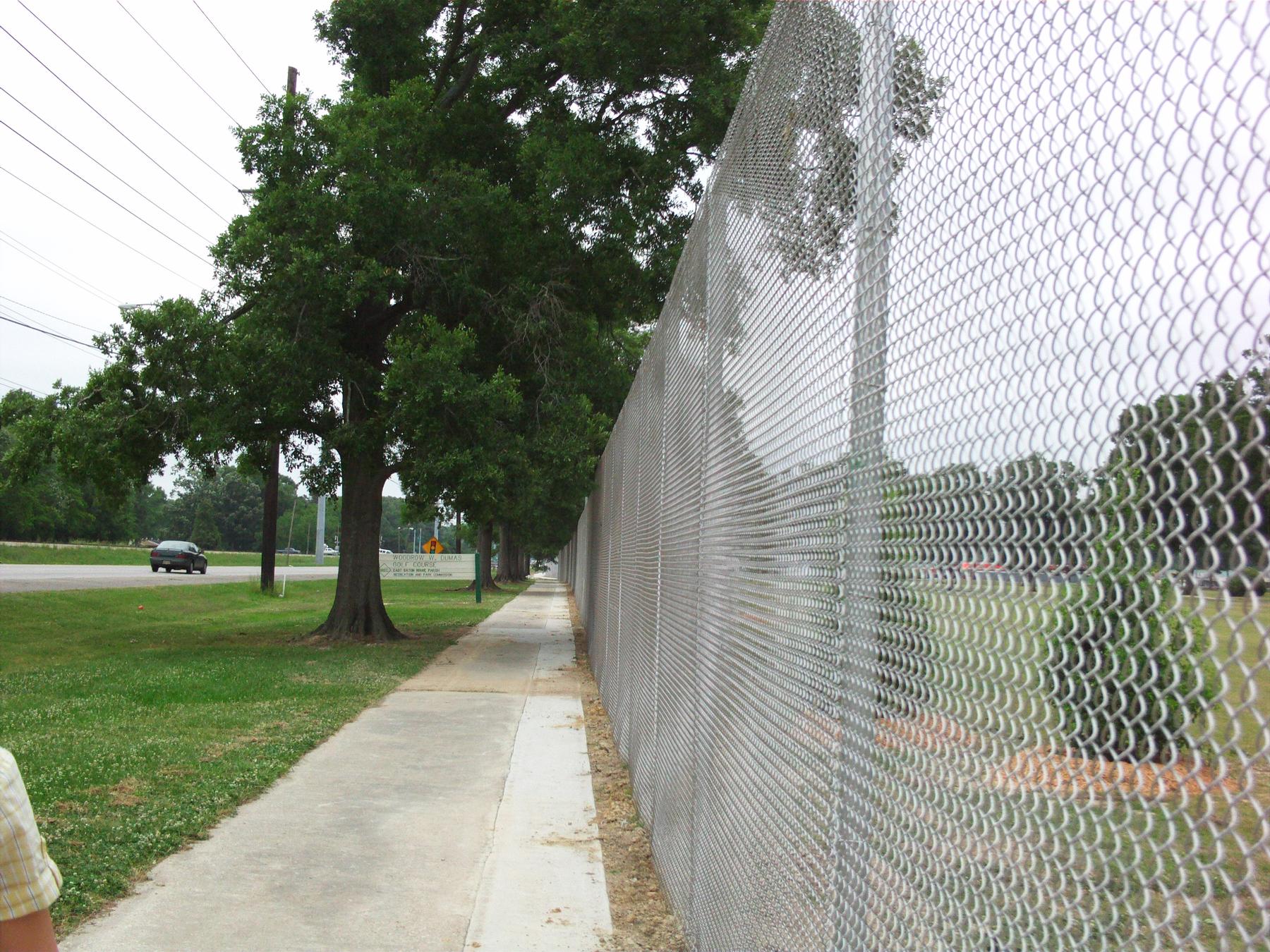 Greenwood Park - Phase 1
Completed: 2010
Length: .53 miles
Surface Type: Concrete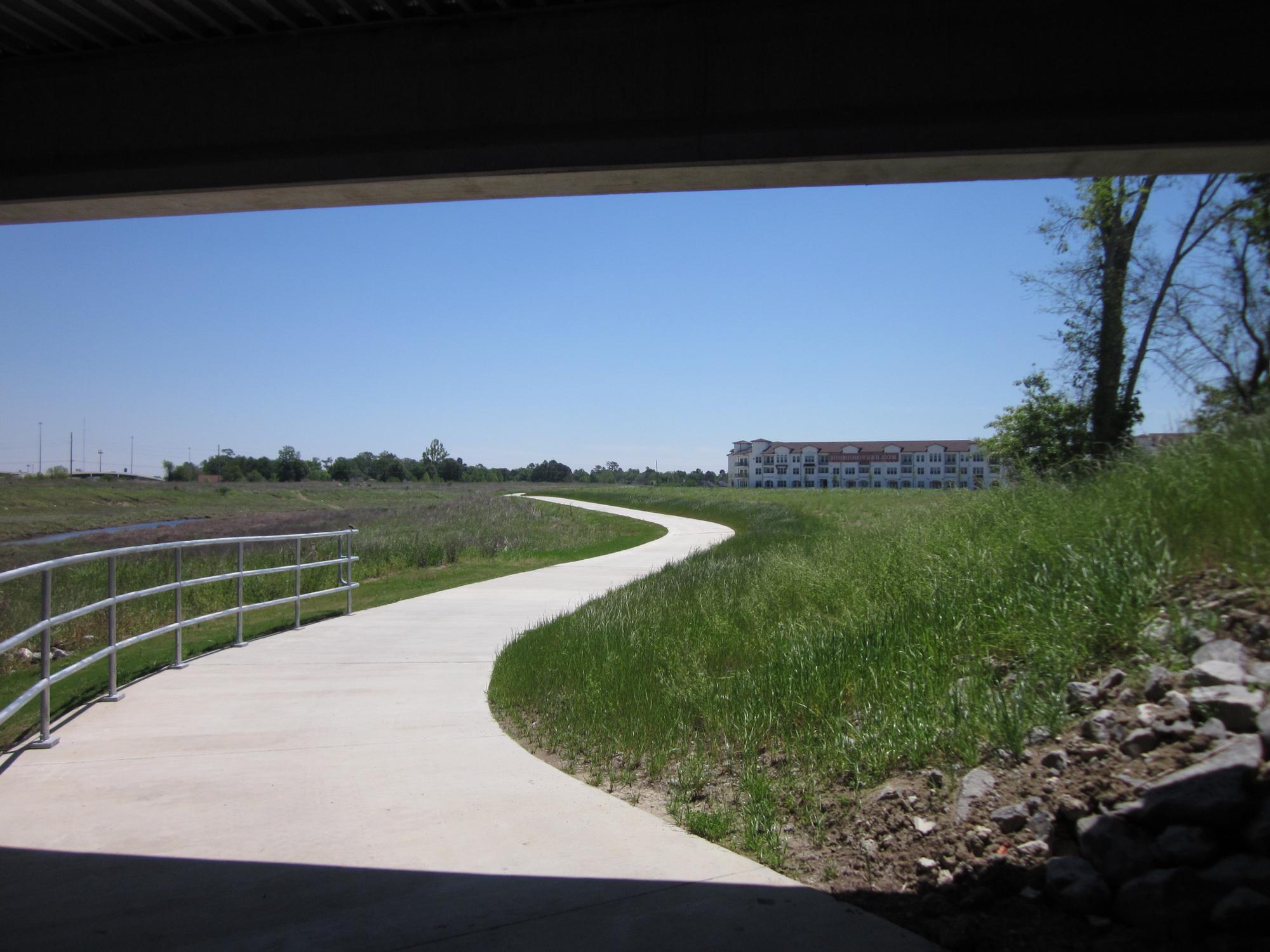 Wards Creek - Morning Glen to St. George School
Completed: 2013
Length: .7 miles
Surface Type: Concrete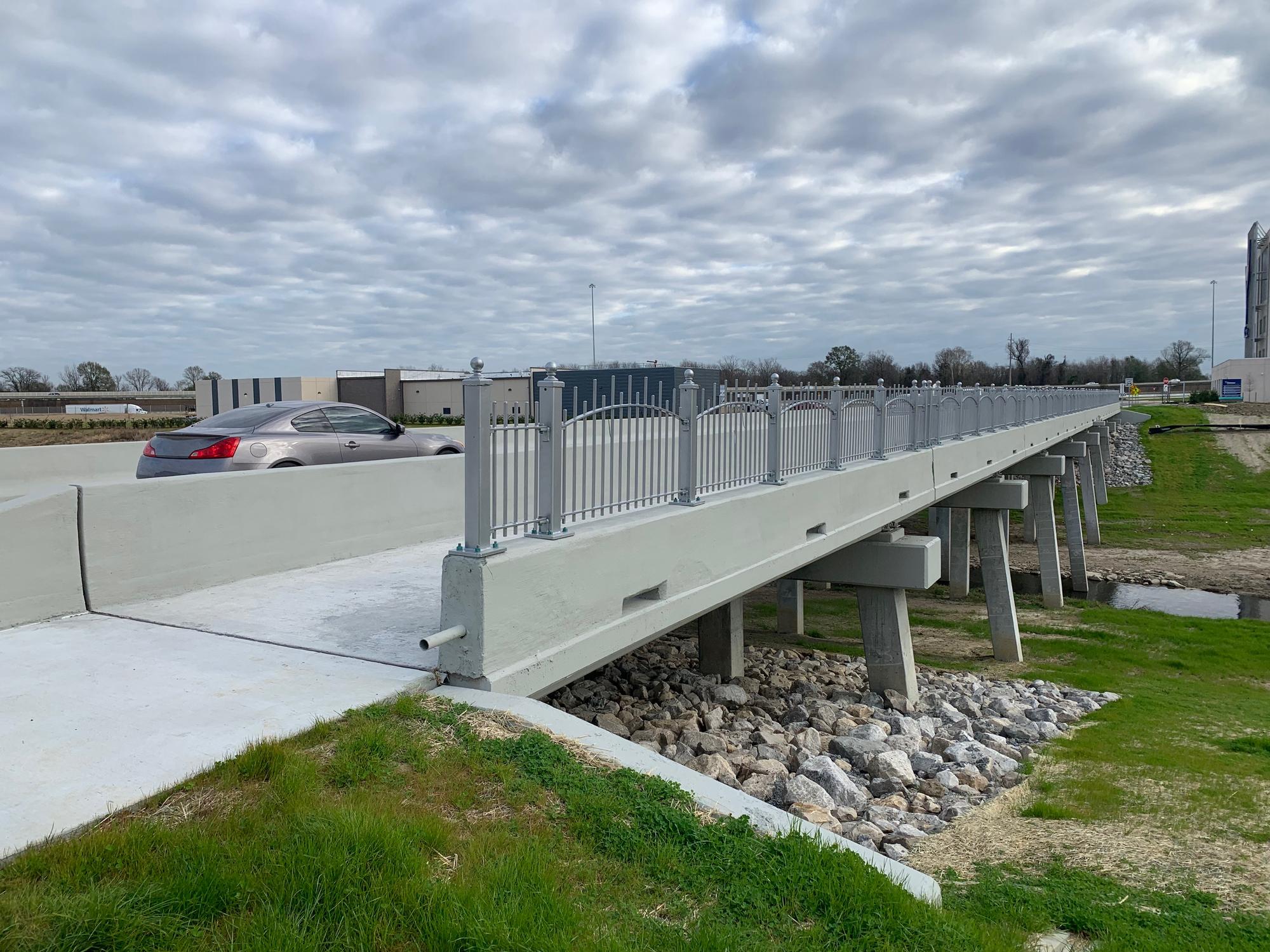 Wards Creek Bridge
Completed: 2018
Length: .1 miles
Surface Type: Concrete
Health Loop Trail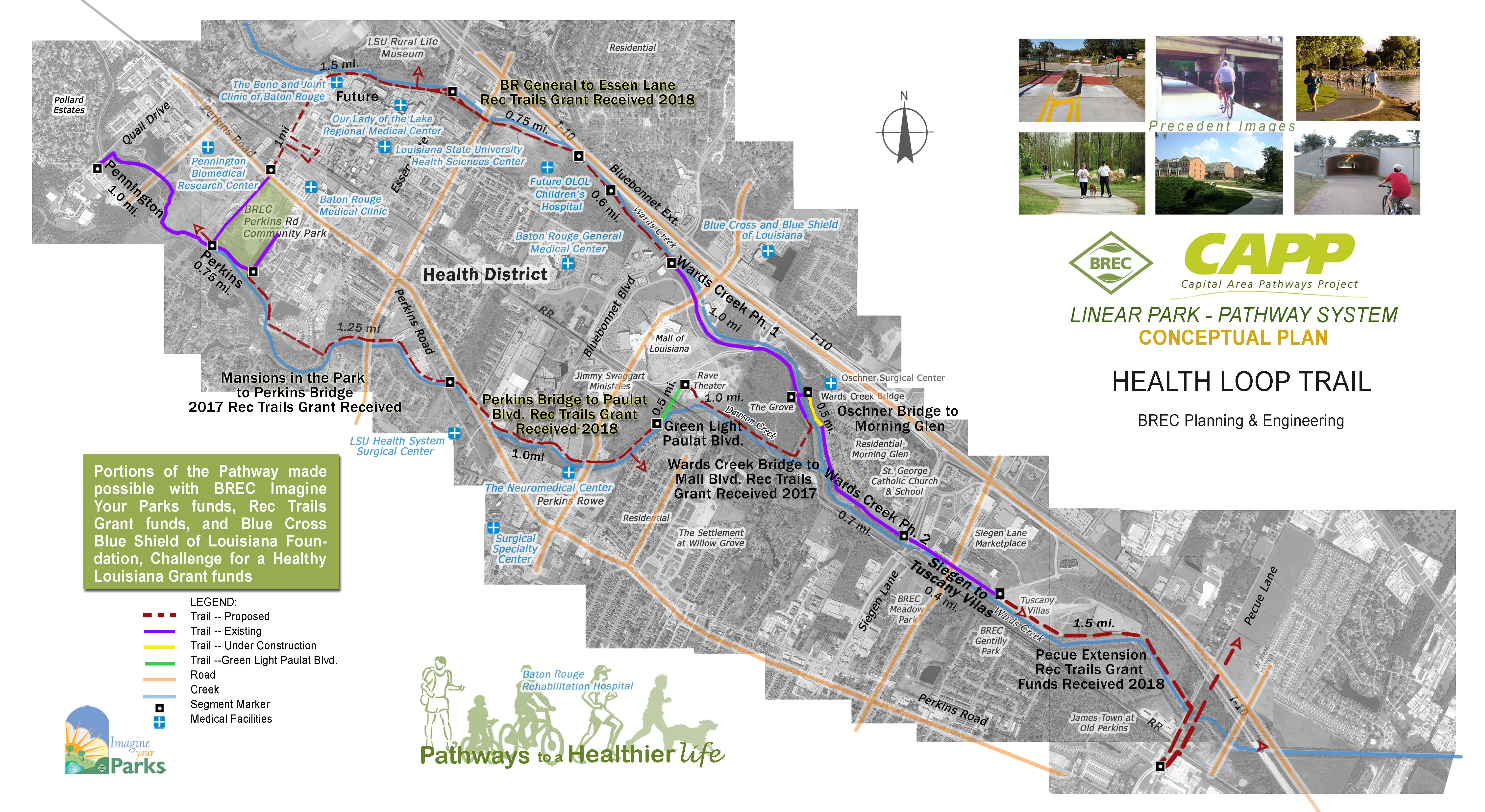 Click here to view the Health Loop Map
The first CAPP multi-use connecting trail project is the Health Loop Trail, the 12 ft. wide, barrier free concrete pathway is designed for pedestrians and cyclists. It is primarily sited along the banks of Wards and Dawson Creeks. The initial segments were located along Wards Creek from Siegen Lane to Bluebonnet Boulevard. Unanimously approved by the BREC Commission in January 2008, this trail corridor was selected for several reasons: high visibility, enthusiastic land owner support, potential to link several destinations/points of interest, ease of construction access and completion, and potential for future growth.
Completed Segments:
Phase one of the trail from the Mall of Louisiana to The Grove and from Morning Glen to St. George School was completed in 2013. The Wards Creek Bridge was constructed in 2018 through a cooperative endeavor with Ochsner and Stirling Properties. Currently under construction is the connector from the Ochsner Surgical Center to the existing Wards Creek Morning Glen to St. George trail. Project completion date is Early Spring 2019. At that time the trail will extend from Tuscany Villas to the Bluebonnet Bridge at the Mall of Louisiana.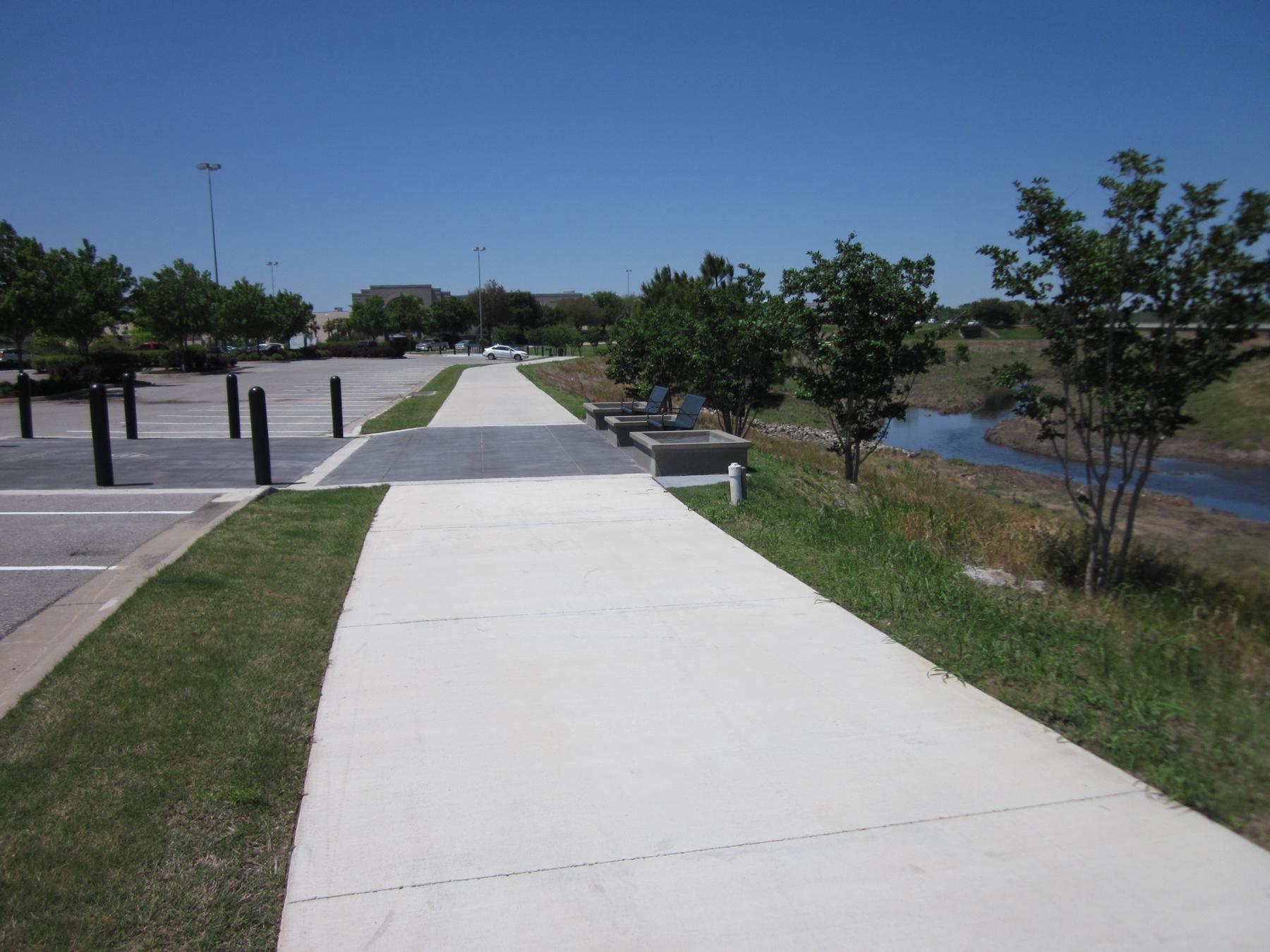 Wards Creek - Mall to The Grove
Completed: 2013
Length: 1 mile
Surface Type: Concrete
Subsequent segments of the Perkins/Pennington trail were completed and opened to the public in September 2016. This pathway connects residents in the area surrounding Perkins Road Park to Quail Drive via on-street routes. In future cyclists and pedestrians will be able to connect to routes through Pollard Estates and the Rouzan development, to Glasgow Ave. linking to the proposed Hyacinth Bike Path, and the University Lake's shared use paths and sharrows on Stanford Ave., making the connection to the LSU campus.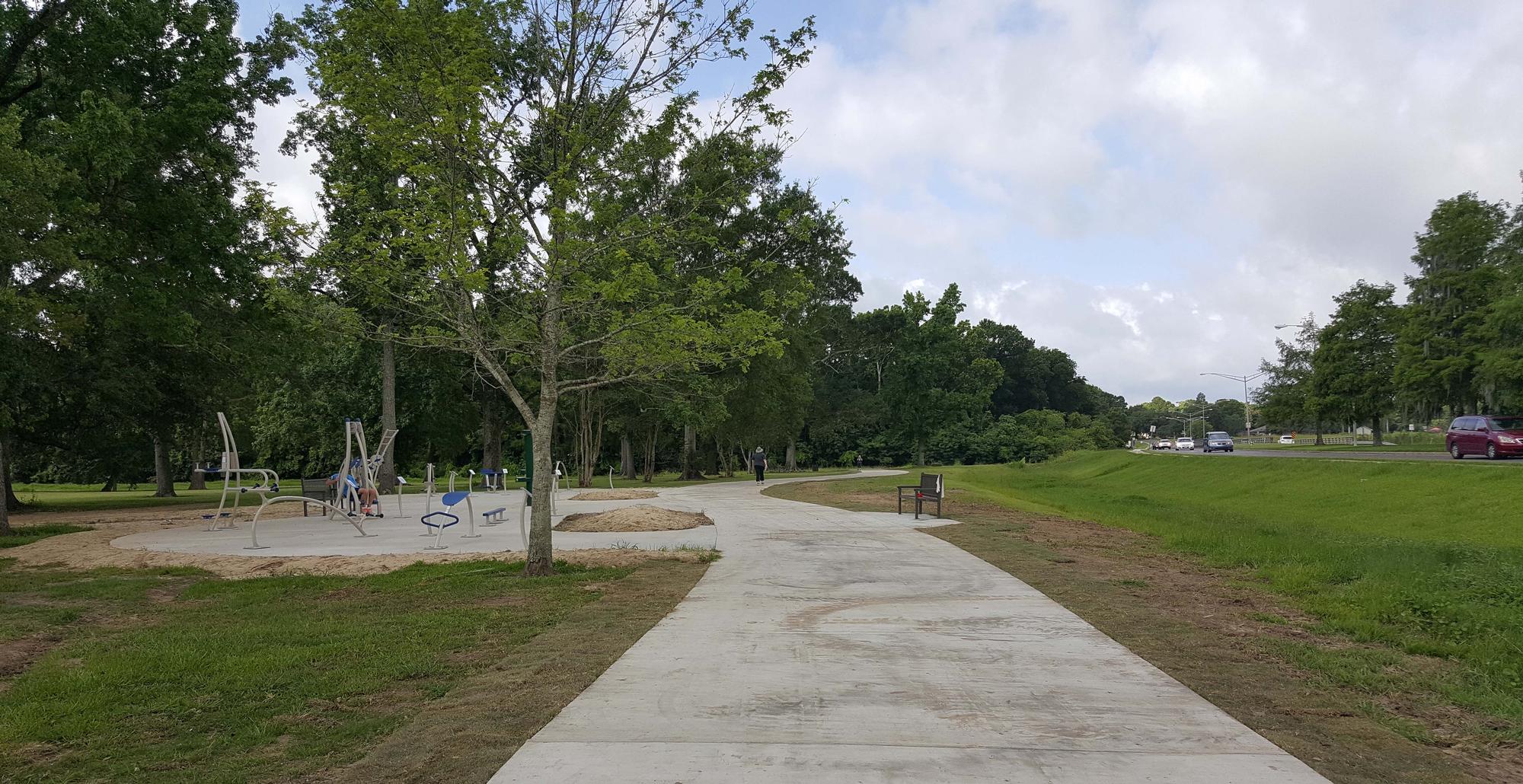 Perkins Road Park
Completed: 2016
Length: 1 mile
Surface Type: Concrete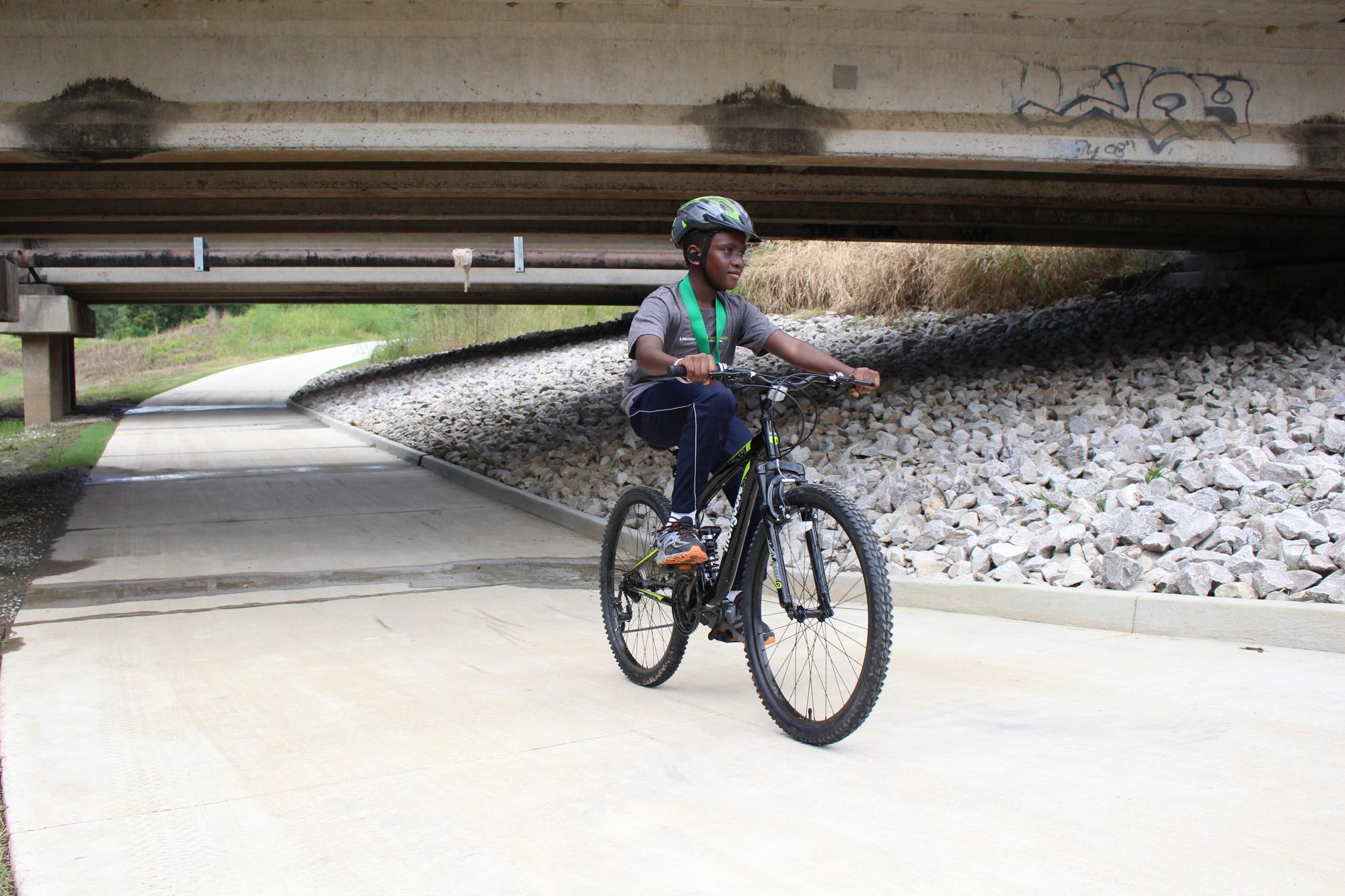 Pennington Trail
Completed: 2016
Length: .75 miles
Surface Type: Concrete
In Progress:
Ochsner to Morning Glen Trail – From the Wards Creek Bridge to Morning Glen
Bluebonnet Extension – from Bluebonnet Blvd. to tie in at Baton Rouge General Medical Center. Estimate construction will commence in early 2019 and will be completed early 2020. Currently waiting on final environmental approval from DOTD.
East Baton Rouge Pedestrian and Bicycle Master Plan- The Louisiana Department of Transportation and Development (LADOTD), in partnership with the Recreation and Park Commission for the Parish of East Baton Rouge (BREC), has started work on an East Baton Rouge Parish Pedestrian and Bicycle Master Plan. The plan will recommend a network of safe, efficient and equitable facilities that accommodate walking and bicycling for all citizens of East Baton Rouge Parish. The plan should be completed late summer 2019.
Greenwood Multi-use trail – Final design submitted to DOTD, awaiting final approval and funding. Anticipated funding in 2021. Completion 2022
CMAQ – In design phase. Anticipate submittal to DOTD for review in March 2019. Depending upon length of time to review and availability of grant funds, anticipate construction to commence in 2020.
Future/ Proposed Segments:
Pecue extension project that will link Tuscany Villas to Pecue Lane. Submitted Solicitation of Views (SOV) and received with no objections. Currently entering Permitting phase. Depending upon permit receipt, anticipate design and construction to commence in 2019 with completion in 2020.
Green Light Project to include "Complete Streets" bike pedestrian accommodations to bridge Dawson Creek and tunnel under KCS Railroad.
2016 Recreational Trails Grant Application Submittals for:


Mansions in the Park to Perkins Bridge on Dawson Creek




Wards Creek Bridge to Mall Blvd

Challenges to the Health Loop trail project include limited access along the Western edge of the Health District, tight access north of OLOL Hospital, water main on west side of Essen Lane bridge that restricts headroom for crossing beneath bridge, and KCS Railroad crossing of Dijon Drive at Perkins Road with lack of bike pedestrian crossing of tracks.
Comite Diversion Canal trail project will include 12-mile-long channel from the Comite River to the Mississippi River.