Jackson Community Park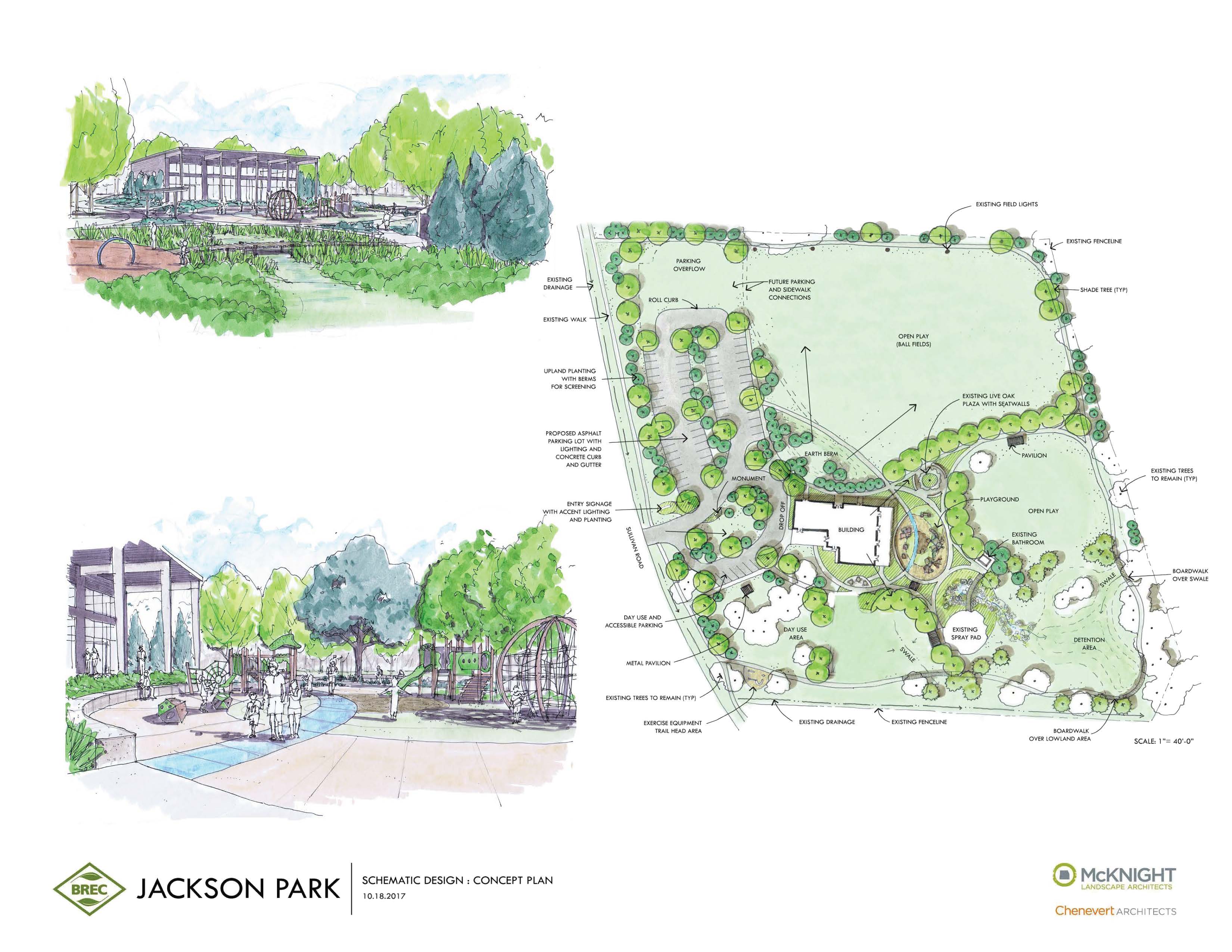 (Click to enlarge)
Features in Current Project Improvements:
New

Recreation Center

New

Playground

New

Shade Structures

New

Green space & lighting
Project Updates
October 2020

- Construction underway

November 2020

- 5% Complete; Construction underway

January 2021

- 10% Complete; Construction underway - foundation for recreation center to be poured shortly

February 2021

- 15% Complete; Construction underway - Foundation for Recreation Center is poured and about to start working on steel construction

March 2021

- 20% Complete; Construction underway - Steel has been installed for Recreation Center, forms for new sidewalks created and underway

April 2021

- 30% Complete; Wood framing has been put up for Recreation Center building, pavilion concrete pads have been poured, sidewalks to have concrete poured shortly.

June 2021

- 50% Complete; Construction continuing on Recreation Center building, pavilions are partial finished, playground construction work continuing, and partial sidewalks completed.

July 2021

- 65% Complete; Construction continuing.

August 2021

- 70% Complete; Building windows installed and running electrical wiring.
Estimated Completion for Current Improvements: Late 2021
Previous Improvements
Jackson Community Park underwent a master planning process for park renovations. In 2012, two public planning meetings were held at Jackson Park. A conceptual master plan was presented to the public showing potential site enhancements throughout the park and to gain insight for the preferred location of a new splash pad. In 2015, construction was completed for a new splash pad with connector pathways and new outdoor restrooms.

(Click to enlarge)

Features:

New

parking

New

vehicle drop off

New

site lighting

Improved

drainage

New

walking trail

New

outdoor fitness equipment