Lovett Road Park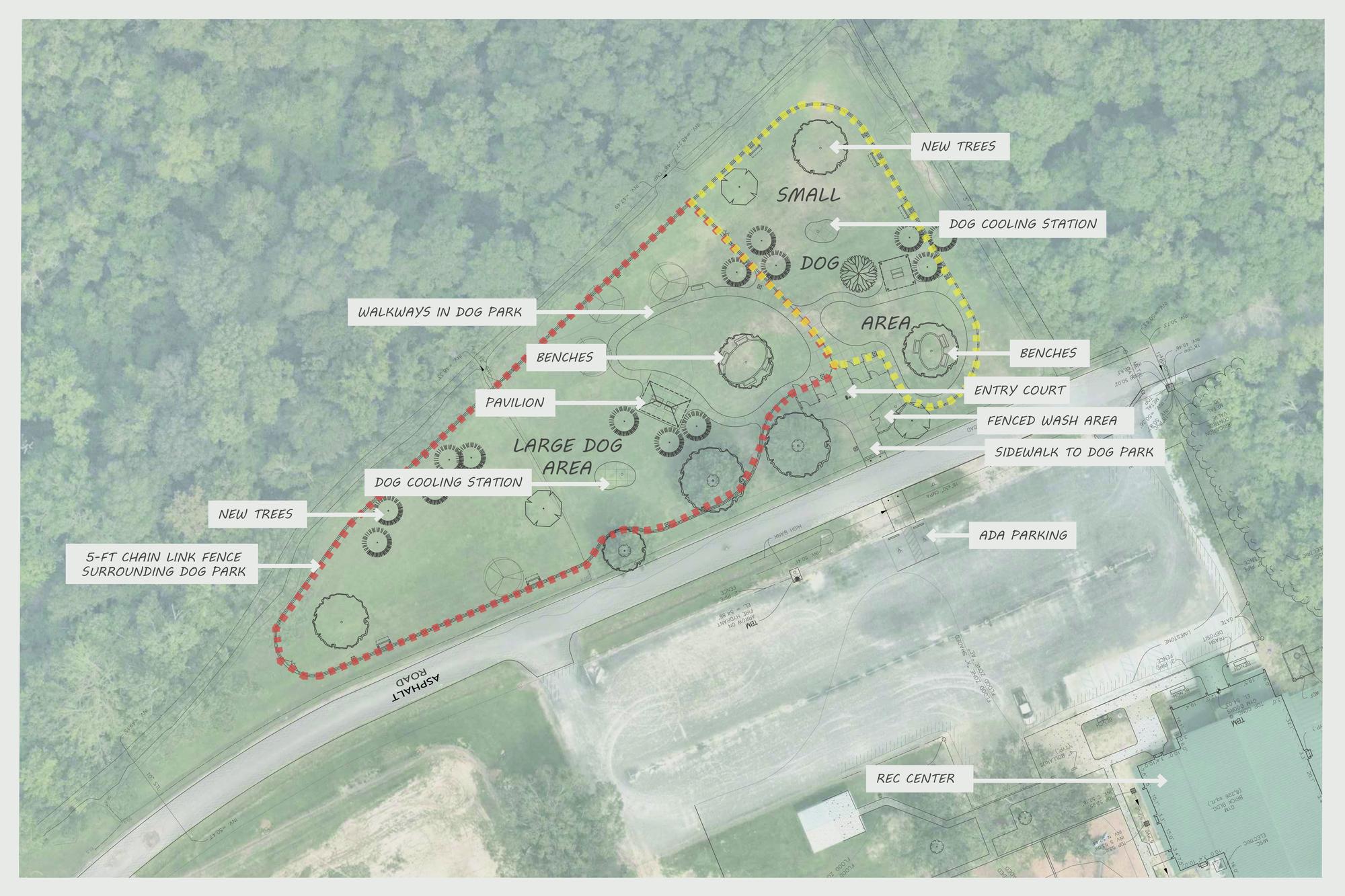 (Click to enlarge)
New Features in Current Project Improvements:
NEW

Dog Park

NEW

Rinse Dog Stations

NEW

Pavilions

MORE

Trees / Shade

NEW

Drinking Fountain

NEW

Fencing with SEPARATE small & large dogs areas
Project Updates
January 2020

- In design, Topo survey completed

March 2020

- Conducted online public input survey. Download Results Here

APRIL/MAY 2020

– Analysis of Online Survey, Schematic Design, Design Development

September 2020

- Project in design

October 2020

- Project out to bid

November 2020

- Project in contracting

January 2021

- 2% Complete, construction project has begun

February 2021

- 8% Complete, drainage construction has begun

March 2021

- 30% Complete, pavilions have been installed and fence is partially installed

April 2021

- 40% Complete, additional fencing and pavilion roof panels have been installed and sidewalks have been concreted poured.

June 2021

- 50% Complete, additional fencing continuing and crushed stone has been installed in large dog section.

July 2021

- 80% Complete, construction continuing. Fencing, crushed stone, and concrete has been completed.

August 2021

- 90% Complete, project drainage and punch list items to be completed.
Estimated Completion for Current Improvements: Early Fall 2021
Previous Improvements

(Click to enlarge)

Features:

Repaired

Flood damage

NEW

multi-purpose rooms with kitchenette & storage space

NEW

restrooms

NEW

heat & air conditioning in all rooms & gym

NEW

basketball goal systems

NEW

entry pavilion

NEW

roof


(Click to enlarge)

Features: