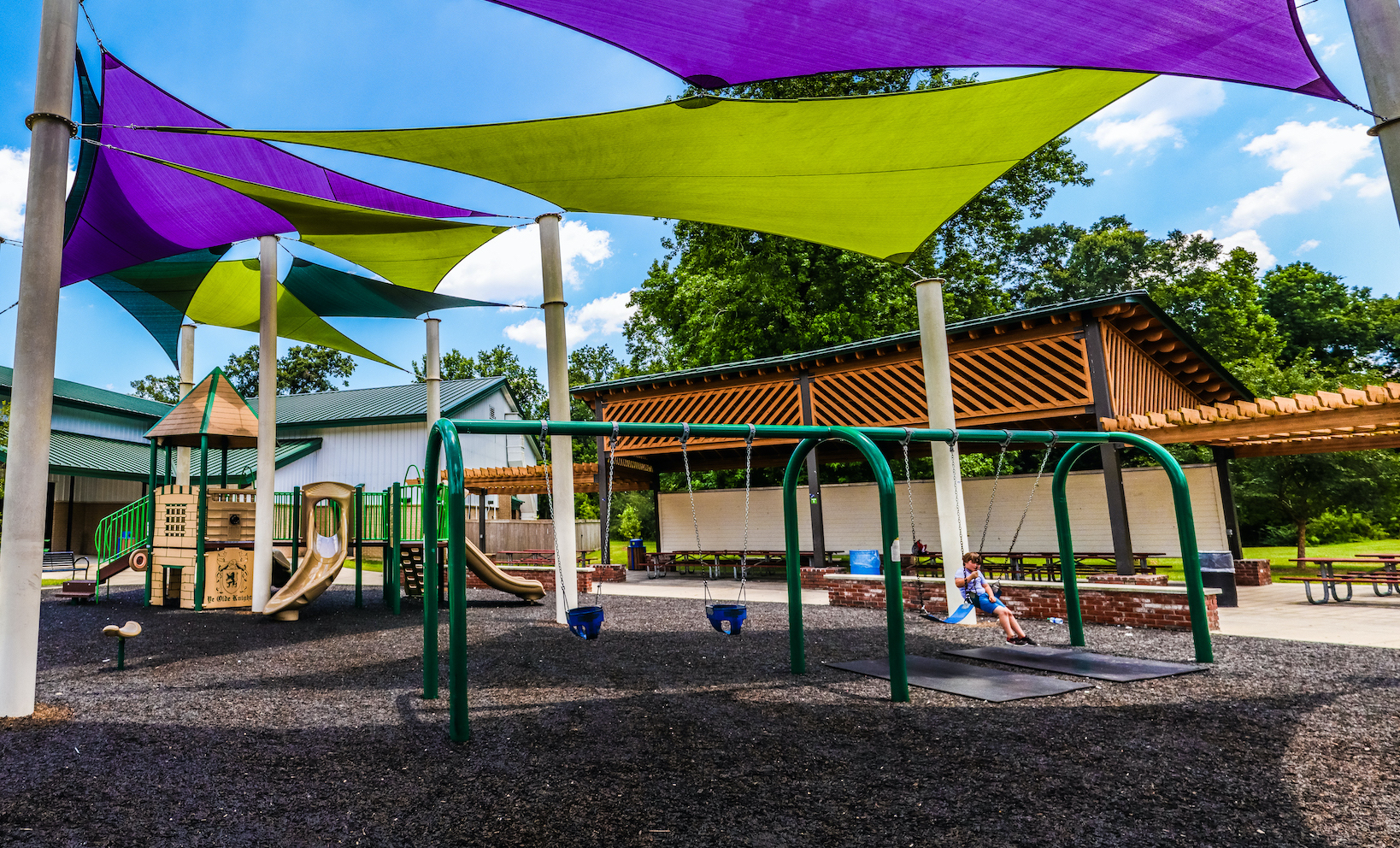 IYP 2004-2014: Special Use Parks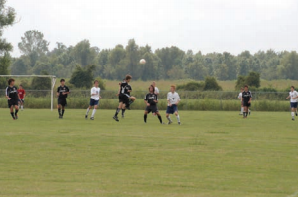 Burbank Park
Total Project Cost: $4,405,000
This park is located on the south side of Burbank Drive, just east of Bluebonnet Road. The facility boasts 22 soccer fields, and is the largest soccer facility in East Ba? ton Rouge Parish and has played host to large regional tournaments. The park also features a new Dog Park with separate fenced areas for large and small dogs, a pavilion, walking path and dog pond. Other improvements include additional parking, improved vehicular circulation throughout the park, and five new baseball fields.
---
---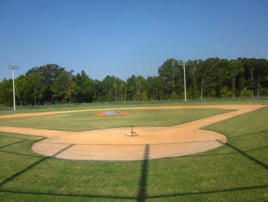 Central Sports Park
Total Project Cost: $5,521,000
Located in East Baton Rouge Parish, this unique park will provide outdoor recreation for the active sports community in Central. The various outdoor recreation spaces sits on approximately 55 acres of land. Phase One construction includes building two park entry drives, one from Hooper Road and another from Lovett Road, five lighted ball fields, a recreational lake for fishing complete with walking path around the lake, concession building, and restrooms. The second phase of renovations include two additional ball fields with lighting, four multi-use fields, a new playground and approximately 330 additional parking spaces.
---
---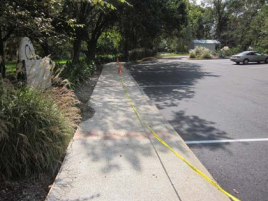 Laurens H. Cohn, Sr. Memorial Arboretum
Total Project Cost: $70,000
This beautifully landscaped, heavily wooded land is used for the preservation and study of native plants and flora from other areas. BREC's Cohn Arboretum features more than 300 species of native and adaptable trees and shrubs, a fruit orchard, butterfly garden and bamboo collection, amenities and services include pamphlets, paved walkways, self-guided tours and guided tours. A 1-mile paved trail circles the lake and another lake skirts a wooded area. Both are ADA accessible. The asphalt parking lot was repaved and a new sidewalk installed in 2013.
---
---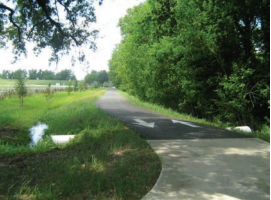 Farr Park Equestrian Center
Total Project Cost: $1,451,000
Farr Park Horse Activity Center's upgrades were completed in 2007. Improvements include the newly installed eventing trails on the far west side of the property and new entrance and way finding signs in? stalled throughout the entire park. Our new white fencing has been completed and is being put to good use along with two new equip? ment barns that house hay, and eventing trail equipment. The 300?acre facility houses the Horse Activity Center which features a large indoor arena, an outdoor arena (both lighted), 256 stalls (available for rent), a cross? country event course, horse trails and RV campground. A Trailhead for cyclist is under construction with trail access to the River Road and Mississippi River Levee. The facility will provide an air pump, a water fountain, bike racks, restrooms and a pavilion.
---
---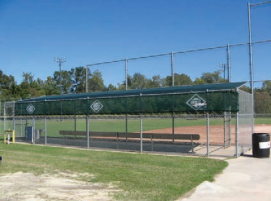 Hartley/Vey Sports Park
Total Project Cost:$925,000
Hartley/Vey Sports Complex at Oak Villa is located between South Choc? taw Drive and Greenwell Springs Road. The ball park has been renovated in recent years with a state?of?the?art ball field complex containing eight lighted ball fields and a concession center. Situated across the street is a "passive use" neighborhood park with a small basketball court, an open shelter, and a large open space for play. It has played host to some of the largest soft? ball tournaments in Louisiana over the last couple of years.
---
---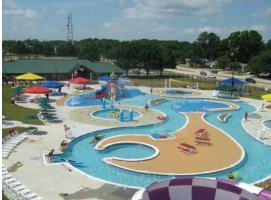 Liberty Lagoon
Total Project Cost: $7,225,000
Liberty Lagoon is the newest aquatic facility at BREC. It is centrally located in East Baton Rouge Parish and sits on 3.5 acres of land in Independence Community Park. The master plan for Liberty Lagoon was developed by a joint venture of the nationally acclaimed firms of Kimley?Horn and Counsilman? Hunsaker & Associates. With over 400,000 gallons of water, the park features a "lazy river" where swimmers can float along on inner?tubes, a water vortex that swirls riders around in a circle, 3 wild slides, the yellow lunge, the purple plunge and the gator bowl, a lap pool, a shallow zero?entry lagoon featuring a playground and splash?pad, a sand volleyball court, picnic tables and group pavilions available for rental. Liberty Lagoon also offers aquatic based classes to adults and children of all skill levels.
---
---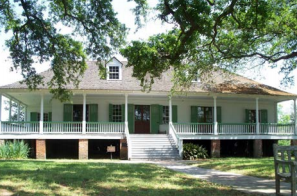 Magnolia Mound
Total Project Cost:$2,537,000
BREC's Magnolia Mound Plantation is a rare survivor of the vernacular architecture influenced by early settlers from France and the West Indies. Of the 900 original land-grant acres, BREC retains sixteen acres. The structures on the property include: Historic Museum House, Open-Hearth Kitchen, Overseer's House , Hart House Quarter House, Crop Garden, Pigeonnier, Carriage House, Barn Reception Area. Park improvements include Hart House painting and repair, site electrical and lighting, and the historic plantation house renovation and repairs were completed in 2010. Mrs. Sue Turner and her family generously donated $1,283,804 to go towards a new visitor center which began construction in 2013. Mr. John Turner pledged an additional $250,000 for the gift shop and signage enhancements at the new facility. The Turner Visitor Center will house the museum gift shop and feature a mini-theater for an introductory film about the historic property. It will also feature a large meeting room for receptions and exhibits about the history of Magnolia Mound.
---
---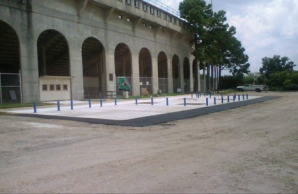 Memorial Sports Complex
Total Project Cost: $235,000
Memorial Sports Complex is adjacent to Interstate 110 in downtown Baton Rouge. The stadium seats 21,500 people and is used by local high schools and by BREC for football games. On special occasions, it is used for major special events. There are a number of restrooms, a concession area, parking facilities and the site also has two lighted ball diamonds. Improvements to Memorial Stadium include new concrete ADA accessible parking and reconfigured stadium seating to allow for wheelchair access, concessions and renovated press box. In 2012 the field was completely renovated with a new drainage system and turf creating a more durable and safer playing surface for athletes.
---
---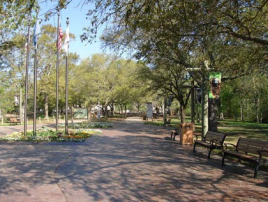 Baton Rouge Zoo
Total Project Cost: $7,262,500
We have been busy creating exciting animal exhibits for visitors to enjoy at BREC's Baton Rouge Zoo. The Zoo has been in various stages of design and construction since 2005. Throughout these phases the zoo has remained open to the public. An education building and Zoo hospital were renovated, improvements made to the visitor parking lot. Visitors can enjoy the new Realm of the Tiger exhibit, featuring Sumatran and Malayan Tigers, Siamang Gibbons and a walk-through Asian Aviary as well as the Safari Playground and Kids Zoo.
---
---