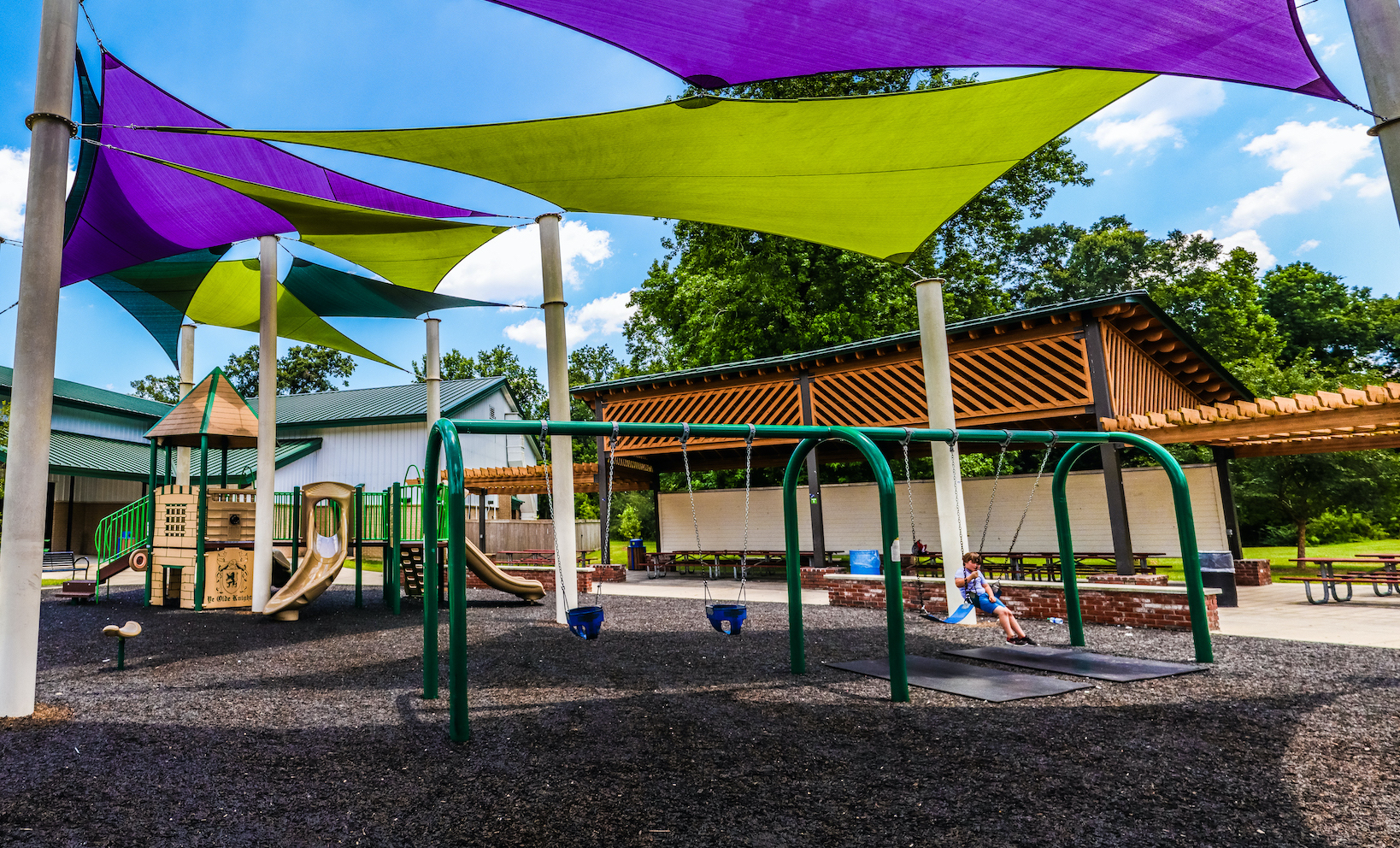 BREC Careers
Operating over 170 parks, it is BREC's mission to contribute to a healthier, more vibrant community by providing exceptional parks, open spaces and recreational experiences for all of East Baton Rouge Parish. BREC's vision is to provide an extraordinary system of parks and facilities that engages the Parish's unique natural and cultural landscape to enrich Parish life by providing diverse and memorable experiences.
As a two-time National Gold Medal Award winning agency, here at BREC, we believe all Park and Recreation facilities, programs and services should be accessible to people of all backgrounds, regardless of race, gender, sexual orientation, socioeconomic position or physical/cognitive ability. Diversity, Equity, and Inclusion for us means working to respect differences, remove barriers, and create opportunities.
BREC recognizes and values the diversity of its workforce. We are committed to creating an environment where race, gender, sexual orientation, ethnicity, religion and gender identity of all workers and service users are respected, and where all are afforded dignity and equal rights. We embrace our employees' differences in life experiences, personal history, gender identity self-expression, sexual orientation, educational background, beliefs, political views, religion, physical and mental ability, race, culture, and all other characteristics that make each of us unique.
Originally the site of the Bayagoulas and Oumas Indians hunting grounds, Baton Rouge was first explored by French settlers in 1699. After reaching a small stream to the right of what is now called the Mississippi River, they saw a 30-foot tall red maypole. The "red stick," which had been sunk into the river by the natives, was adorned with hunting trophies and marked the land line between the two tribes. The French settlers named the area Baton Rouge, French for red stick. After several attempts to change the name, Le Baton Rouge became a permanent part of the landscape. One third of Louisiana's population today is of French descent. From its origin as the site of an Indian Village, through many years as a sleepy river town, to its emergence as a major educational, governmental, and industrial center of the south, Baton Rouge has been a city of change and diversity. Baton Rouge was incorporated in 1817 and became the capital of Louisiana in 1882. Today, the City of Baton Rouge is a dominant center of business, culture, education and finance, and it looks forward to greater prosperity. The city of Baton Rouge is the Parish seat of government, the key industrial city in the area, and the center of an immense chemical and petroleum complex on the Mississippi River. Baton Rouge Metropolitan Airport is served by three major airlines and rail service is provided by five railroads. The port of Greater Baton Rouge ranks fourth among the major ports of the nation.

Baton Rouge is the site of the state capitol. The capitol, one of America's most beautiful, is 34 stories, 450 feet in height, and erected on the old campus of Louisiana State University. The building provides 249,000 square feet of floor space for use by governmental agencies. East Baton Rouge Parish comprises 472.1 square miles and includes four cities: Baton Rouge, with a population of approximately 447,037, and an area of 75 square miles; Baker, with a population of 13,628 and an area of 4 square miles; City of Central with a population of 28,529 and area of 66 square miles; and City of Zachary, with a population of 16,760 and area of 23 miles.

The East Baton Rouge Parish school system consists of 90 public and 64 private schools. Baton Rouge supports 35 libraries, 14 of which are public parish libraries. Higher education is provided by two state universities, Louisiana State University, a traditional leader among the nation's institutions; and Southern University, recognized as one of the largest predominantly African-American institutions in the nation.
What to Expect with a BREC Career
Flexible work hours + schedules
Health Benefits
Paid time off
Bi-weekly pay
Employee discounts
Development + Advancement Opportunities
On-the-job Training
BREC is an Equal Opportunity Employer: BREC considers all qualified applicants without regard to race, color, national origin, religion, sex, age or disability.
Guides