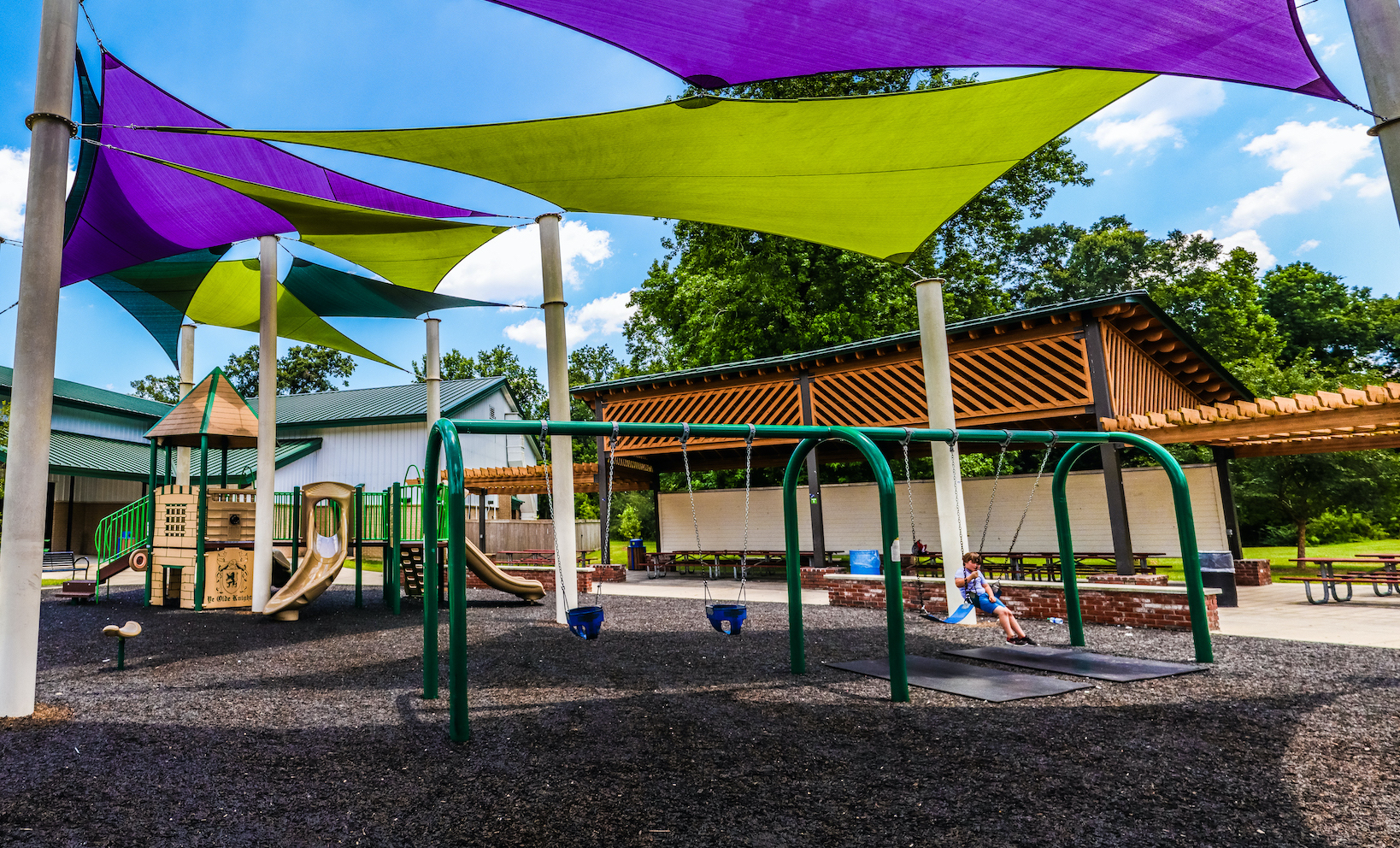 Central Sports Park - Park Improvements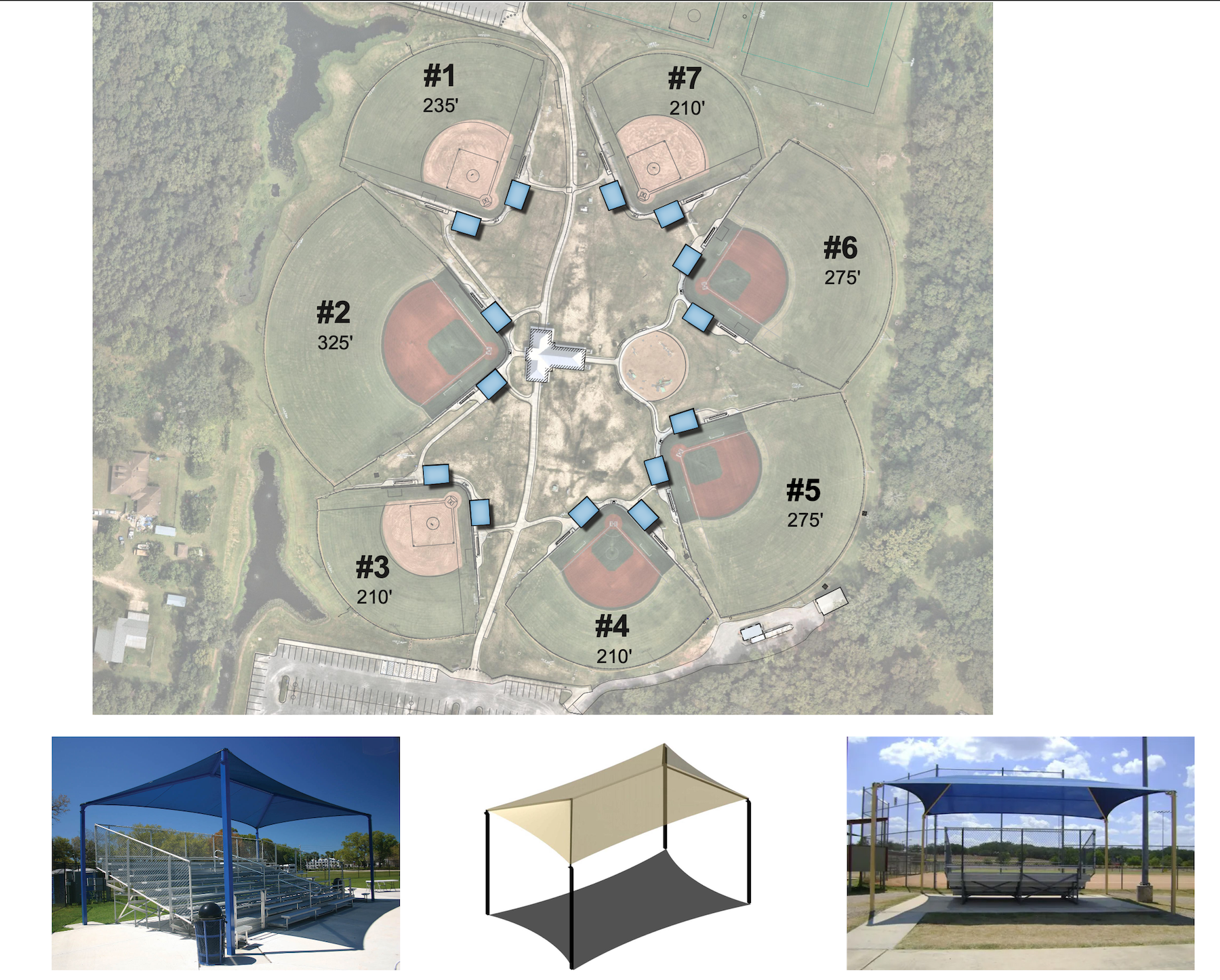 (Click to enlarge)
New Features in Current Project Improvements:
NEW Shade Structures over Bleachers
Project Updates:
December 2022 - Project in design. Sealed bid to January 2023.
January 2023 - Low bidder to go to Commission in January 2023 for approval and award.
February 2023 - Notice to Proceed has been issued to contractor and they are underway with construction of shade structures.
March 2023 - 70% Complete; Shade sails have been installed. Base bid walkthrough to completed in March.
April 2023 - Project is completed, Park is open to the public.
Completed Spring 2023
Previous Improvements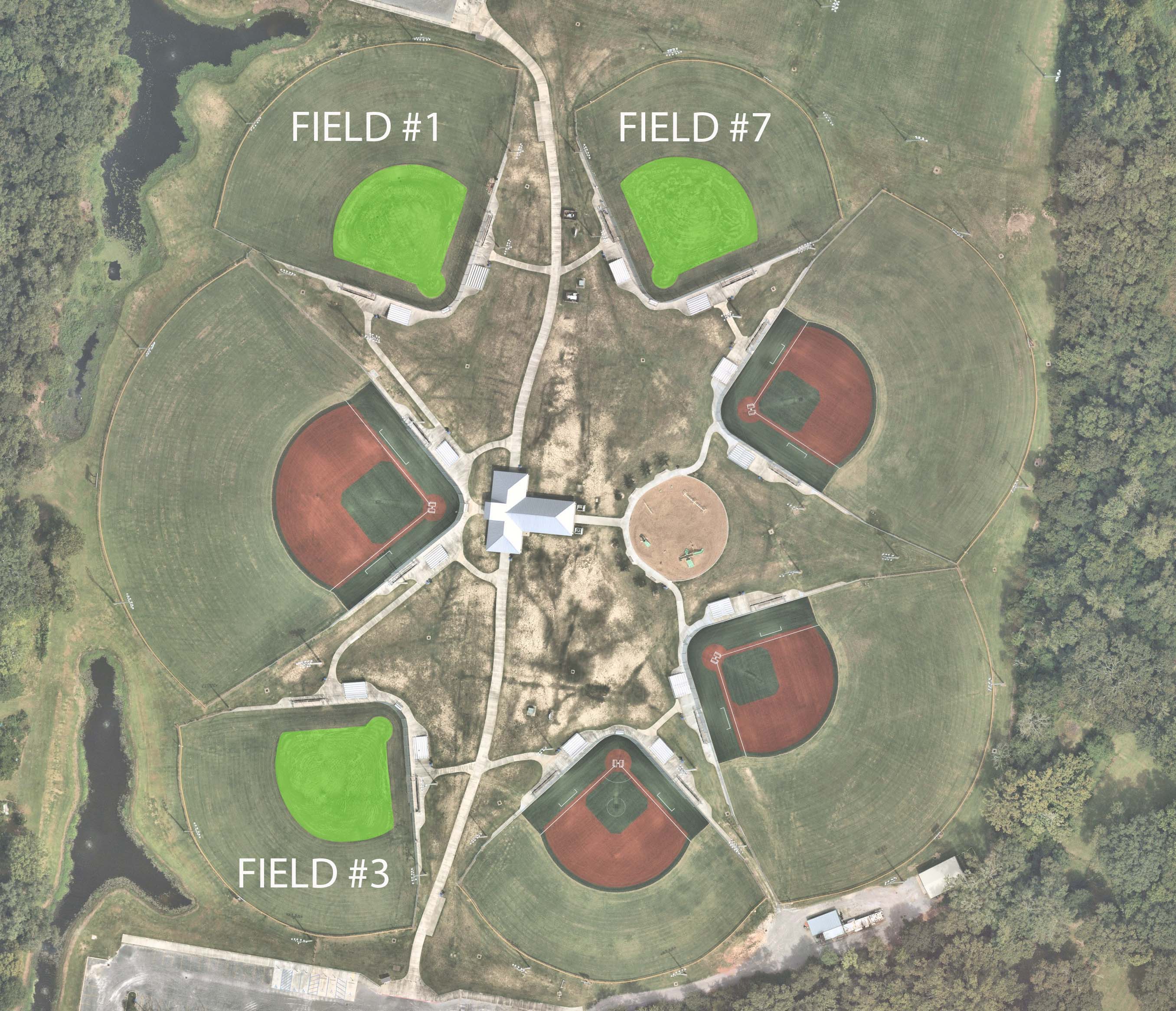 Features
ADDING Synthetic Turf to Fields 1, 3, & 7
NEW Bleacher Shade Sails
COMPLETED FEBRUARY 2022 (Click to view project timeline)
April 2021 - Awaiting Commission Approval to be determined 04/29
June 2021 - Pre-construction meeting and construction to begin in late June.
July 2021 - Construction has started on project, baseball and playground area closed to public currently.
August 2021 - 10% Complete; Excavation of in-fields and building infrastructure.
November 2021 - 80% Complete; drainage being completed and synthetic turf to be installed.
February 2022 - 100% Complete; project has been completed. Ribbon Cutting is scheduled for March 18
---
---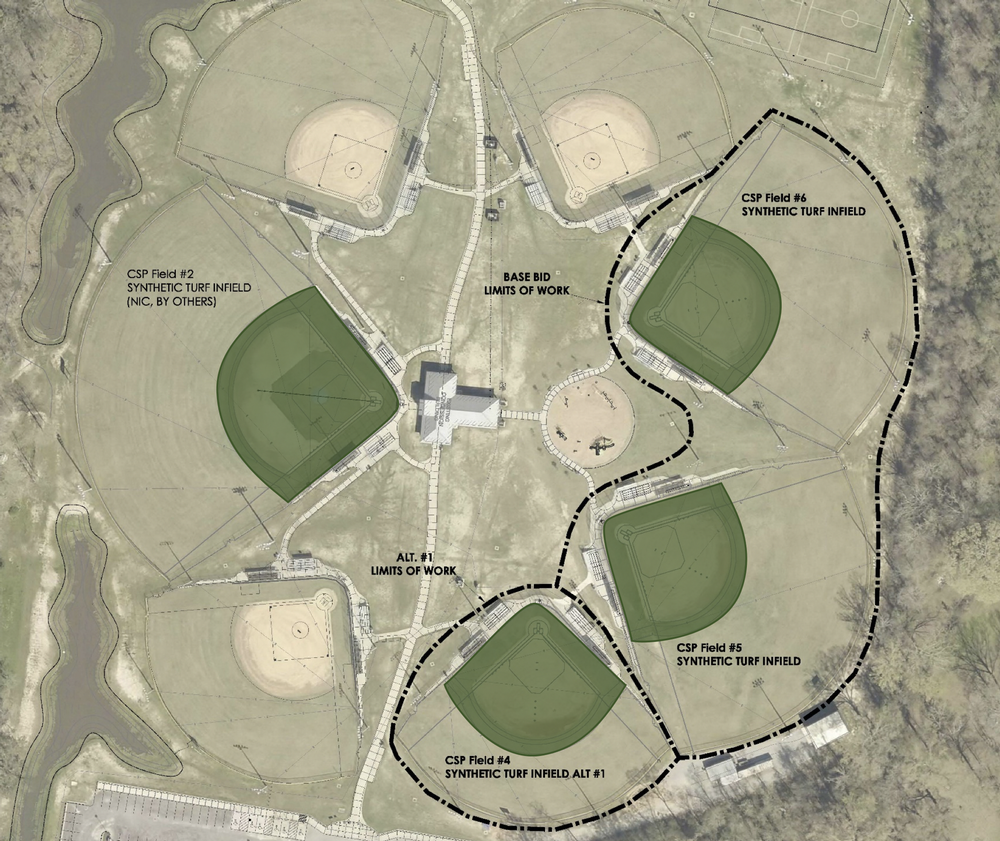 Features
NEW synthetic turf fields (4)
COMPLETED MAY 2020 (Click to view project timeline)
Project Updates:
September 2019 - Out to bid
November 2019 - Construction underway, 5% complete
January 2020 - 80% Complete; Continuing construction
May 2020 - 100% Complete; Grand Opening event postponed due to COVID-19
Phase I: Two entry drives: An entrance from Hooper Road and an entrance from Lovett Road; Infrastructure: Electrical, Sewer, Plumbing, Water and Drainage; Park Amenities: Five ball fields with lighting and backstops; Lake system - 4 lakes total; Concrete walking path around main lake; Approximately 340 parking spaces; Lighting in parking lots; Concession building with restrooms
Phase II: Two additional ball fields with lighting and backstops; Four multi-use fields; Approximately 330 parking spaces; New playground
Phase III: Capital Outlay - Restroom/Concession/Irrigation/Main Building
---