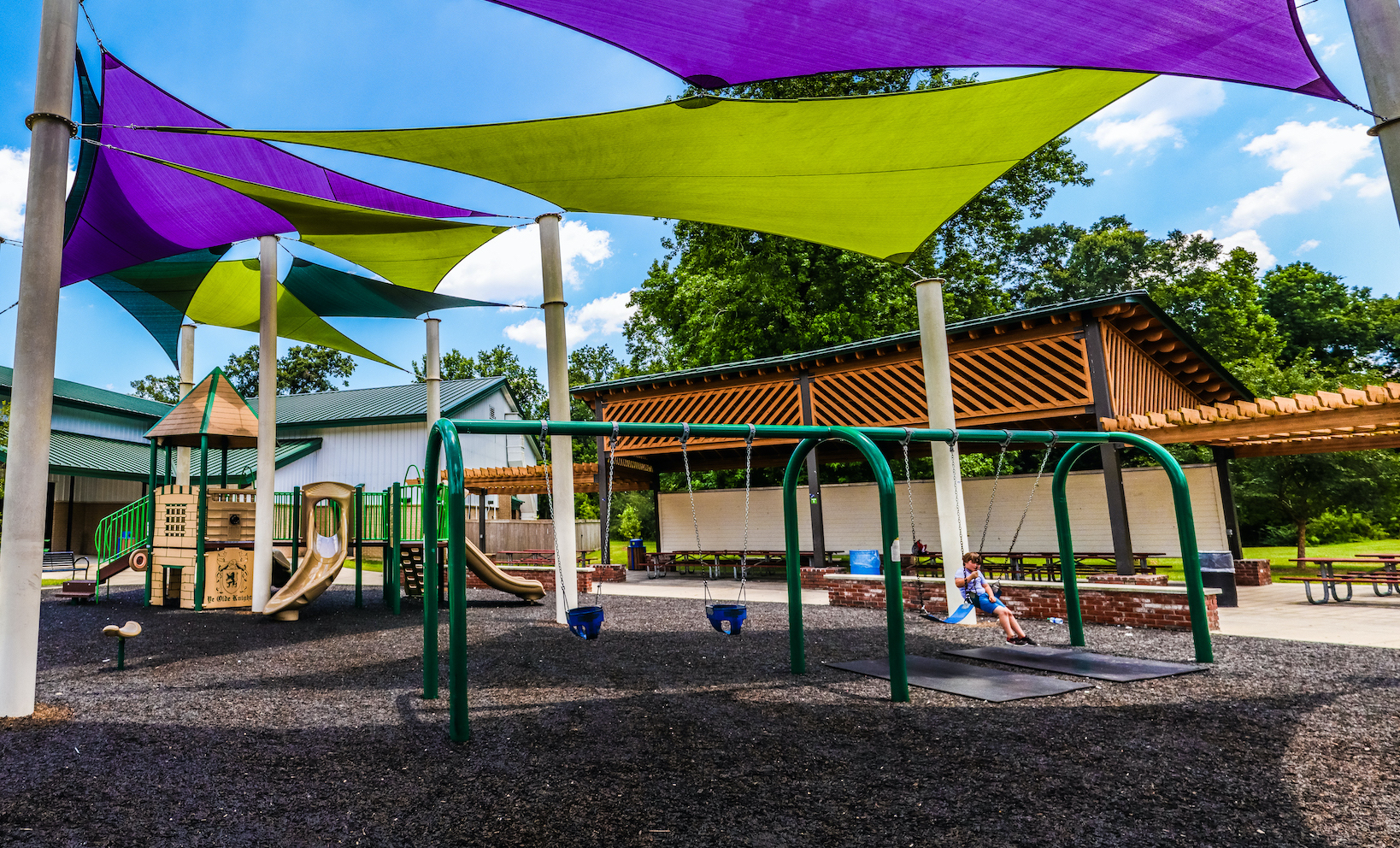 City-Brooks Community Park - Improvements
Features in Current Project Improvements:
IMPROVED Drainage, re-grading, and turf in large dog park
IMPROVEMENTS to dog wash stations
Project Updates
July 2021 - Posted upcoming park closure, start date for construction TBD.
November 2021 - Landscape being completed, the grass growing period has been completed and grass is established in the ground. Wind screens have been placed by the dog wash stations to prevent overspray. To be reopened to the public next month
December 2021 - Re-grassing project completed. Dog Park is open to the public.
---
Previous Improvements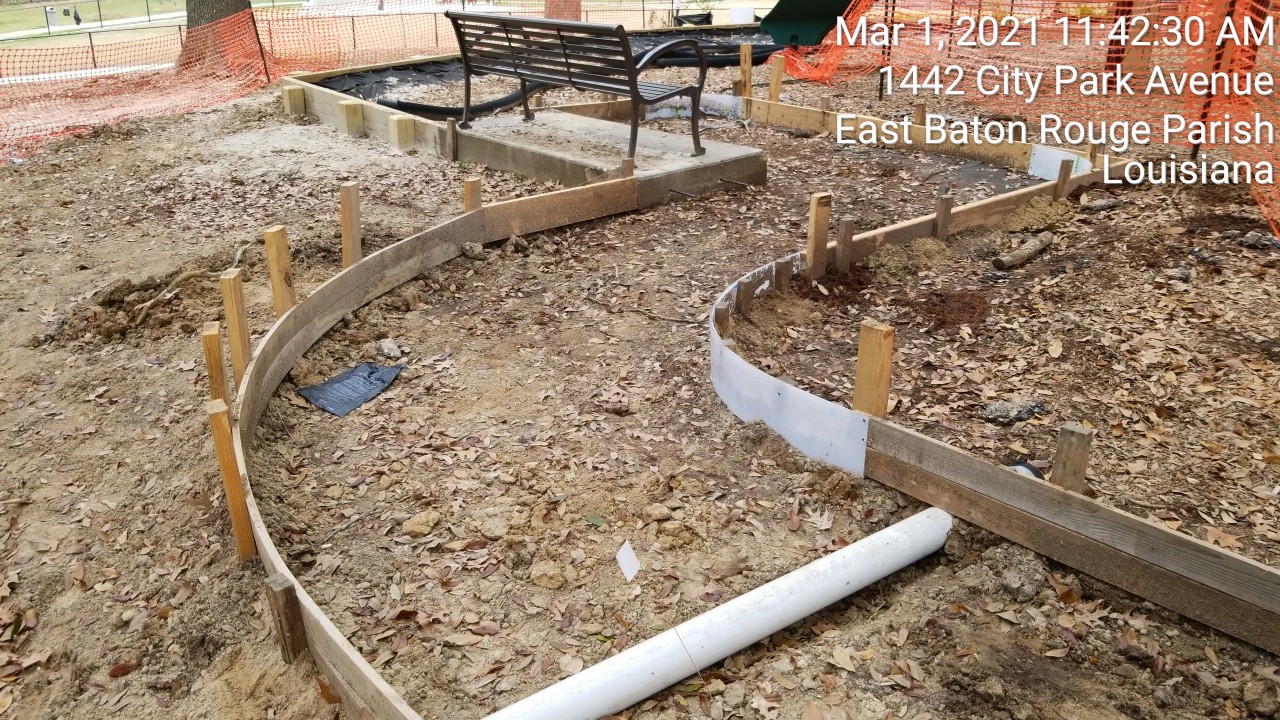 Features
NEW Safety Surfacing
IMPROVED Drainage
COMPLETED JUNE 2021 (Click to view project timeline)
Project Updates:
SEPTEMBER 2020 - Project in planning
FEBRUARY 2021 - 90% Complete, EWF to be installed and concrete to be poured.
APRIL 2021 - 98% Complete, punch list items to be completed, playground is open to the public
JUNE 2021 - 100% Complete, Project Completed
---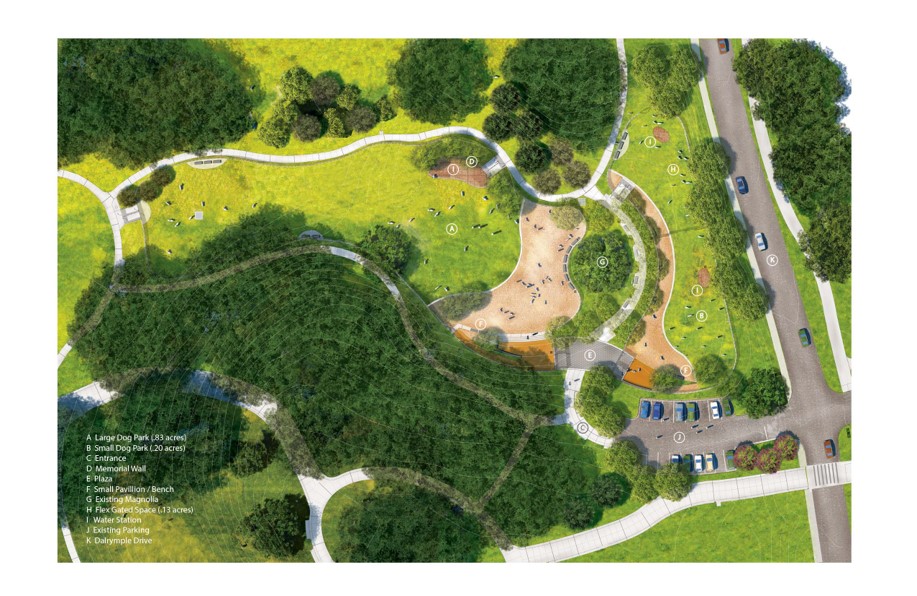 Features
EXPANDED Large Dog Park Area
NEW Small Dog Park Area
IMPROVED Drainage
COMPLETED DECEMBER 2020 (Click to view project timeline)
Project Updates:
SEPTEMBER 2019 - Out to Bid
NOVEMBER 2019 - Awarded & approved by Commission, in contracting
DECEMBER 2019 - Groundbreaking scheduled
JANUARY 2020 - 1% Complete, Under Construction
FEBRUARY 2020 - 15% complete
APRIL 2020 - 25% Complete
JUNE 2020 - 55% Complete; majority of fence posts are up, concrete curbing for active dog play areas is nearly complete, bench pads are poured, and decomposed granite in active dog areas being placed.
SEPTEMBER 2020 - 85% Complete; plaza pavers complete, continuing fence construction
NOVEMBER 2020 - 90% Complete; construction continuing
DECEMBER 2020 - Project complete; soft opening held
---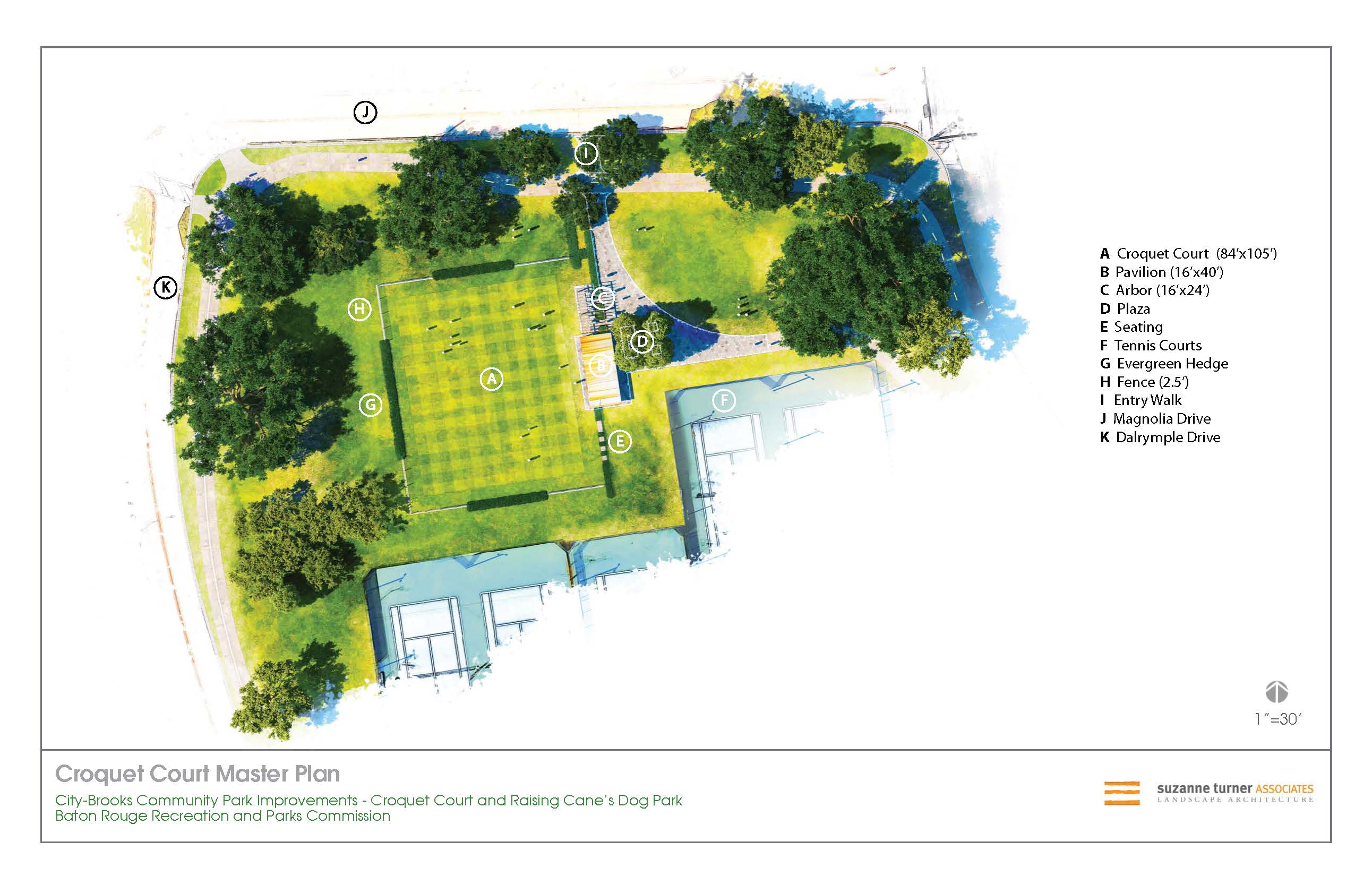 Features
NEW Tournament Level Croquet Court
NEW pavilion
NEW storage shed
IMPROVED paving
COMPLETED JANUARY 2019 (Click to view project timeline)
Project Updates:
JUNE 2018 - Construction of croquet pitch, trailhead, and event space is well underway
JANUARY 2019 - Croquet court construction complete
---