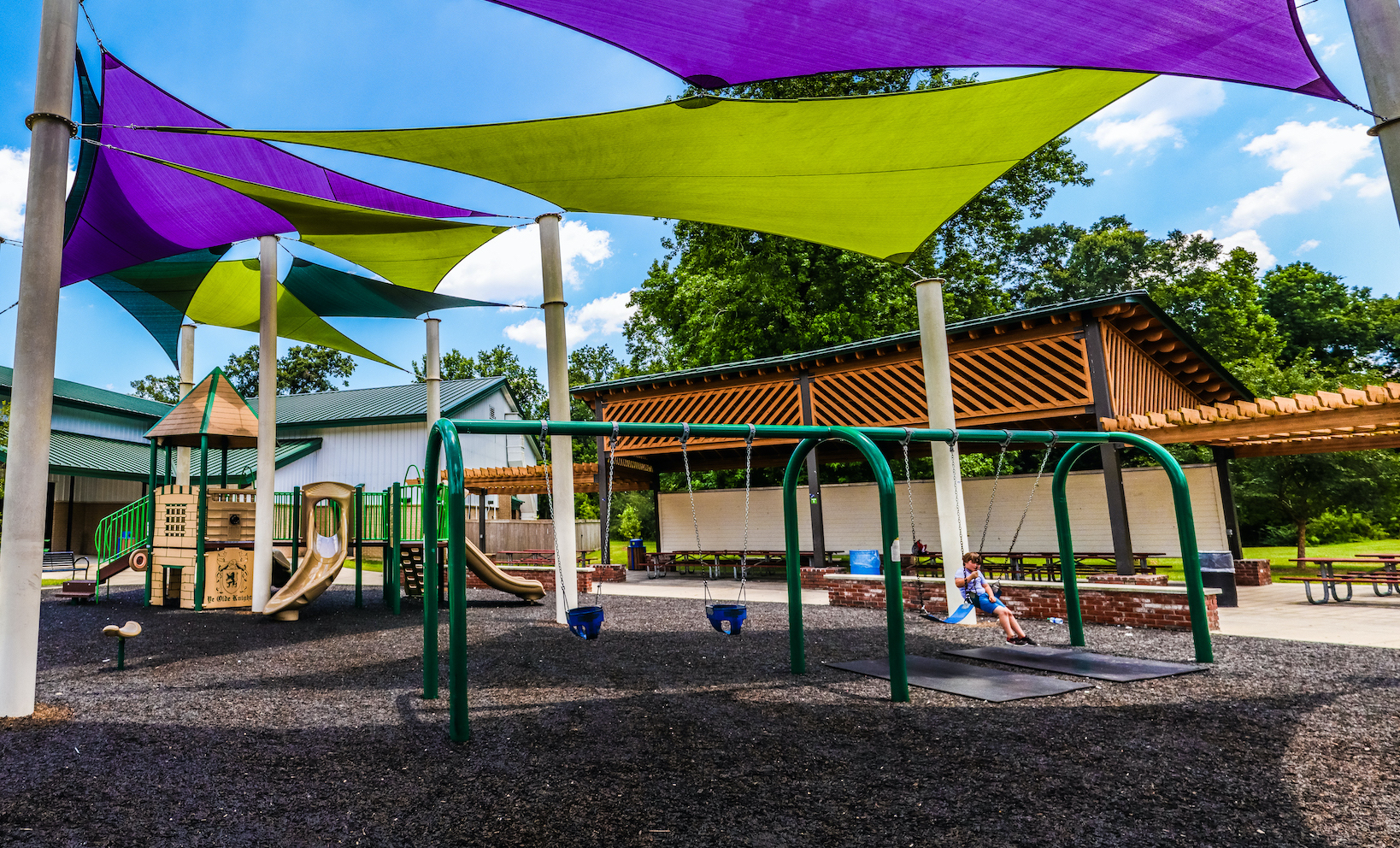 Highland Road Community Park - Improvements
Features in Current Project Improvements:
DEMOLITION of overnight house at Highland Observatory
NEW Building at Observatory - building modular building
Project Updates
September 2020 - NTP issued for Lloyd Nabors
October 2020 - Demolition complete 100%, Planning to begin for new overnight facility
Estimated Completion for Current Improvements: TBD
---
Previous Improvements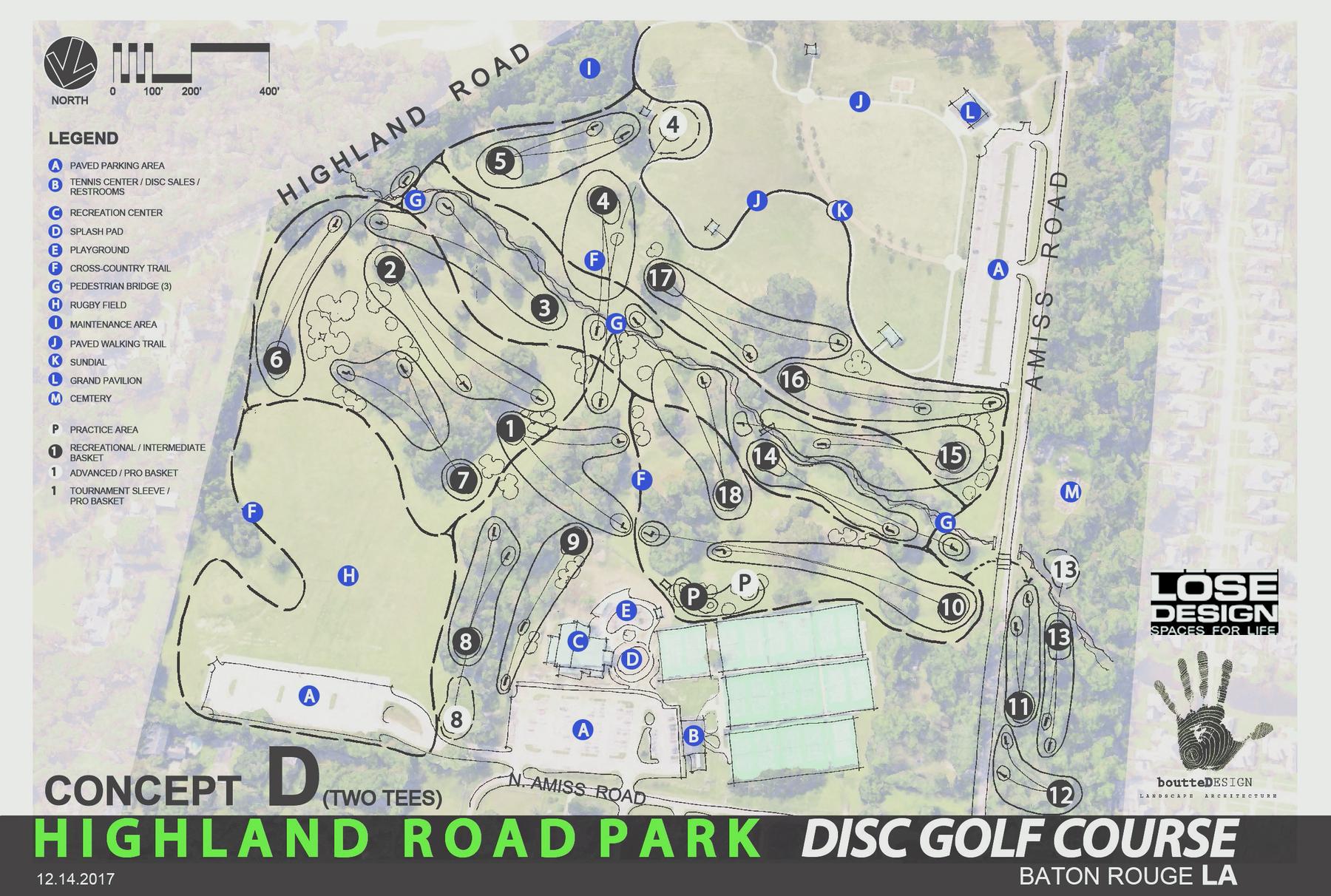 Features
Improved Disc Golf Course
COMPLETED FEBRUARY 2020 (Click to view project timeline)
Project Updates:
NOVEMBER 2017 - Public input survey conducted for disc golf course
MARCH 2018 - Disc Golf Course design underway
JULY 2018 - Disc Golf Public Meeting to be held
AUGUST 2018 - Disc Golf course design underway
JANUARY 2019 - Project in Design
FEBRUARY 2019 - Disc Golf Course project out to bid
MARCH 2019 - Bid awarded, Contracting underway
MAY 2019 - Notice to proceed issued
JUNE 2019 - 10% Complete, Construction Layout of Disc Golf, clearing under brush
JULY 2019 - 20% Complete, Clearing under brush complete, installation of drainage, construction of foot bridges
SEPTEMBER 2019 - 50% Complete, Construction of foot bridges
NOVEMBER 2019 - 75% Complete, Planting trees, completed tee pads, installation of sign posts
JANUARY 2020 - 99% Complete, Tee signs installed, punch list items being completed
FEBRUARY 2020 - Construction complete; grand opening scheduled
MARCH 2020 - Grand opening canceled due to COVID-19
---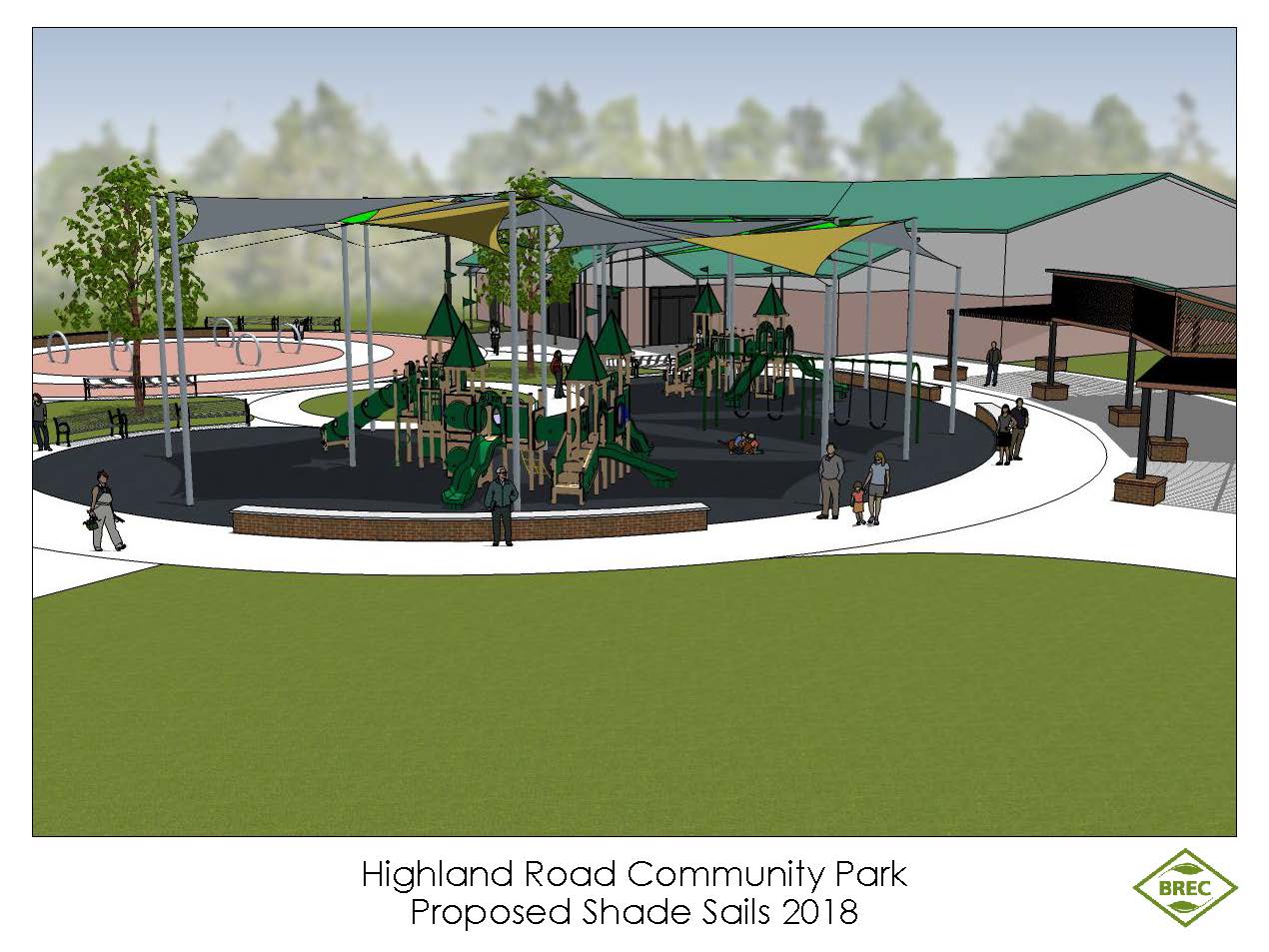 Highland Road Commmunity Park underwent renovations in 3 phases, focusing on different segements of the parks. A master plan was created in Janauary 2008 through public planning meetings. Phase 1 include the re-surfacing of existing tennis courts and constructing five new courts. The parking lots near the recreation center were also renovated andd additional parking added. Phase 2 included a new parking lot, a 2/3 mile walking path with benches and an exercise station, a new large pavilion & lawn area for entertainment venues, and a walking promenade with benches. Phase 3 included a new playground and splash pad constructed near the recreation center, new modular restrooms, lighting and seating area, a new roof on the recreation center, and a new central air system for the rereation center. Phase 3 was completed in July 2015 and a grand opening for the new features was held on August 7, 2015.
Features
NEW Playground Shade Sails
COMPLETED AUGUST 2018
---