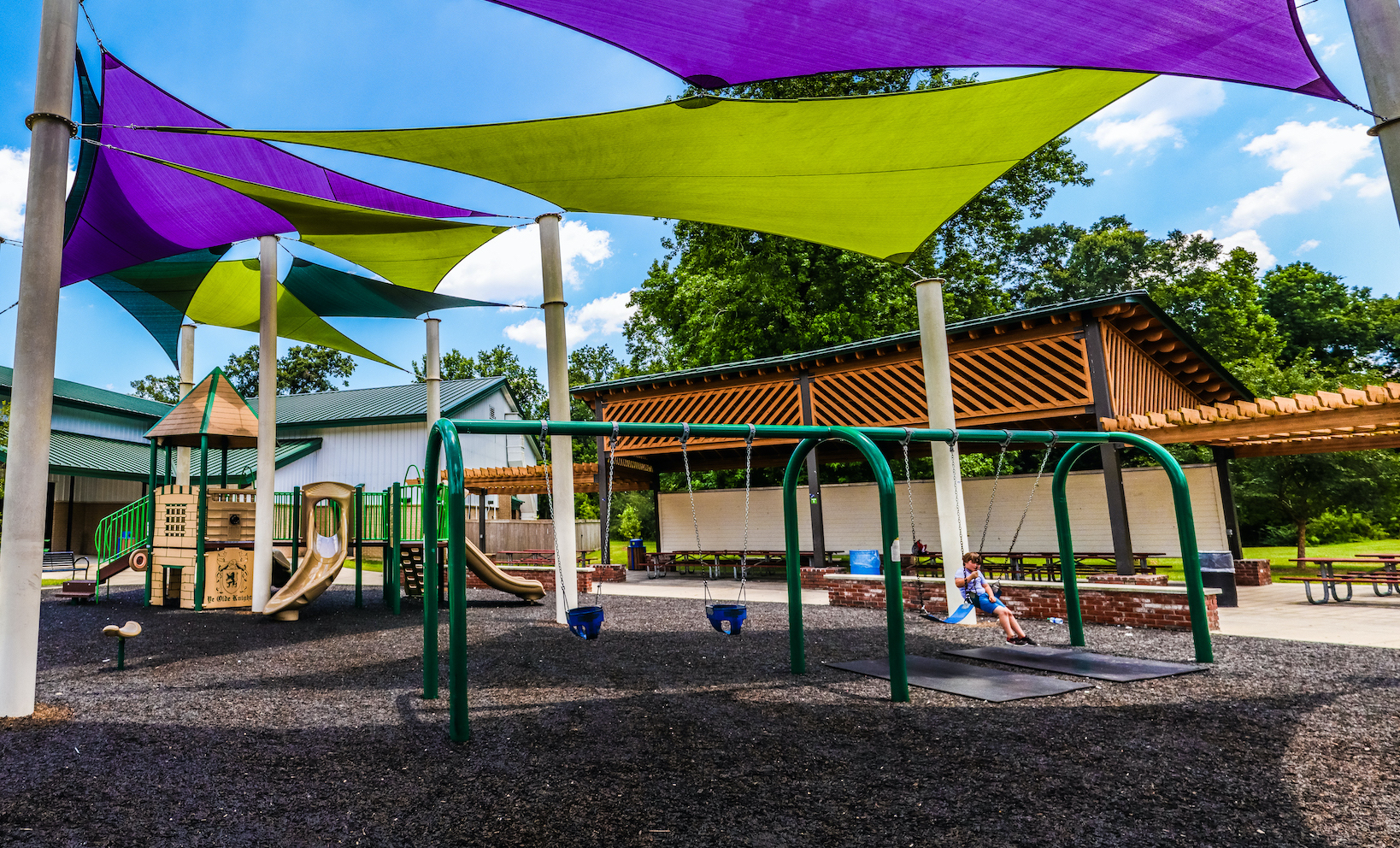 Liberty Lagoon Waterpark - Improvements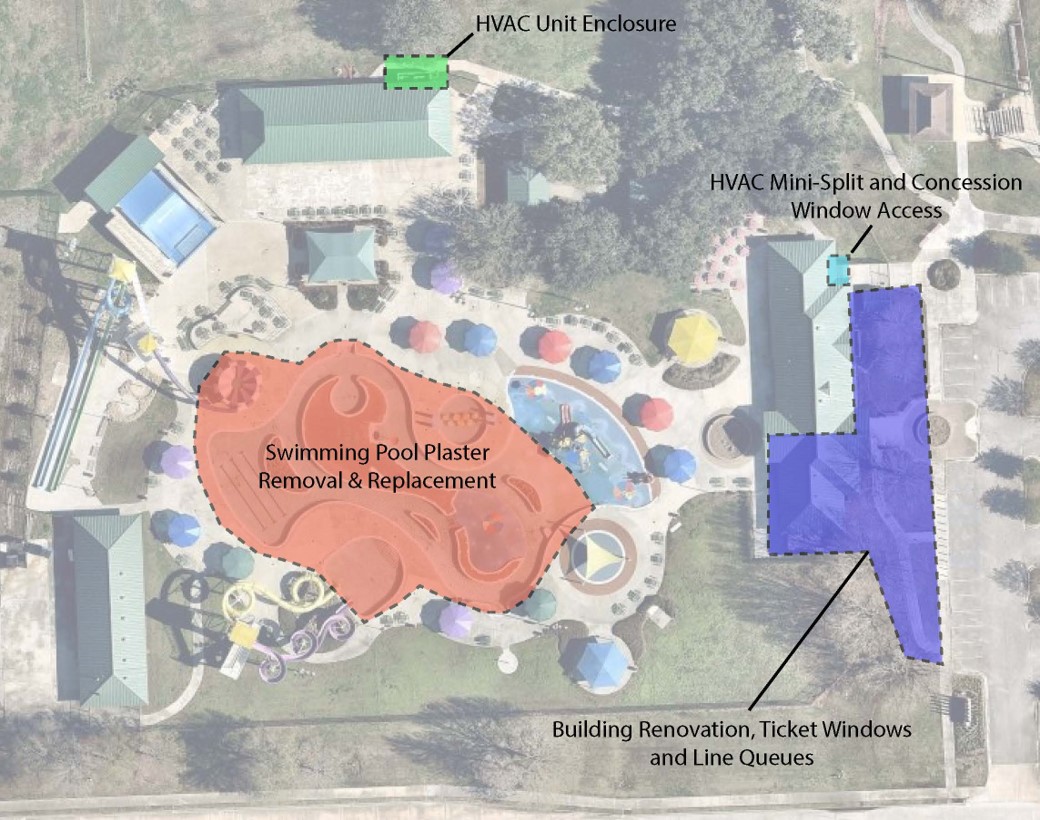 (Click to enlarge)
Features in Current Project Improvements:
IMPROVEd Entrance way
RENOVATIONS to pool
Additiions & Renovations to BUILDING
Project Updates
November 2020 - Project in contracting
January 2021 - Notice to Proceed issued early January, construction underway
February 2021 - 25% Complete; pool plaster demolition is complete and forming up building slab and concrete line queues
March 2021 - 65% Complete; about to install plaster and building slab is complete. Working on building concrete blocks for the building
April 2021 - 75% Complete; Building block work and roof extention complete. Interior improvements underway.
June 2021 - 98% Complete; Project is substanially complete, punch list and close out needs to be completed
August 2021 - 100% Complete; Punch list items to be completed after season.
COMPLETED AUGUST 2021
---
Previous Improvements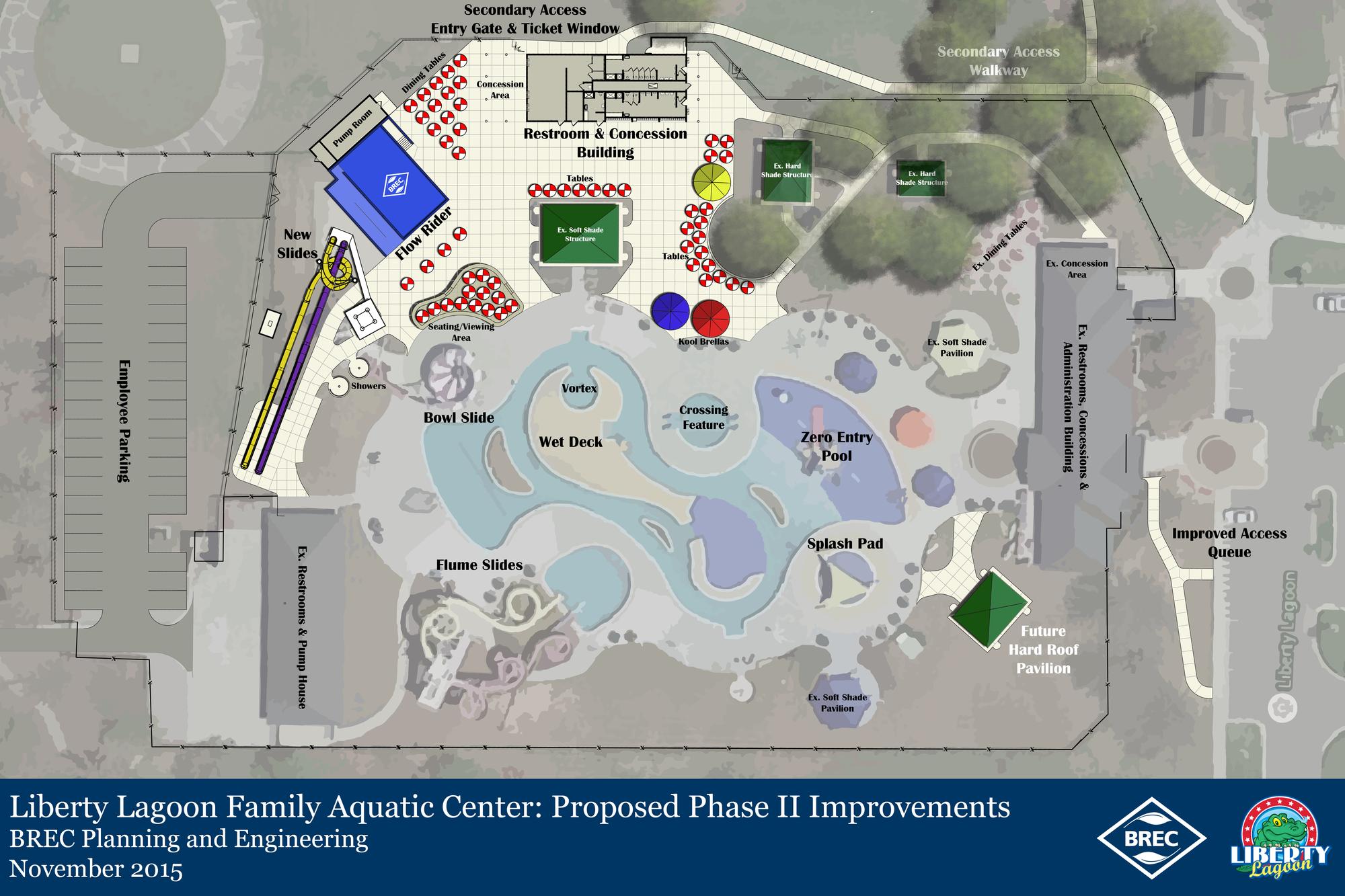 Liberty Lagoon was a part of the original Imagine Your Parks Master Plan. Phase II of the Liberty Lagoon improvements (part of Imagine Your Parks 2) included a significant park expansion with new features and amenities. The expansion would also increase the maximum capacity of the park from 600 to 900 guests.
Features
NEW picnic tables with umbrells
NEW admission entrance gate
NEW restrooms and changing rooms
NEW FlowRider surfing machine
NEW thrill-based slides (2)
ADDITIONAL deck space
ADDITIONAL shade coolbrellas
COMPLETED MARCH 2017(Click to view project timeline)
Project Updates:
JANUARY 2016 - Bid issued
MARCH 2016 - Notice to proceed issued to Wharton-Smith, Inc.
APRIL 2016 - Groundbreaking ceremony held
MARCH 2017 - Construction complete, facility testing underway
APRIL 2017 - Ribbon cutting ceremony held April 22
---